| | | |
| --- | --- | --- |
| Headhunters targets more UK cinemas | | |
Written by Ivan Radford
Thursday, 12 April 2012 09:15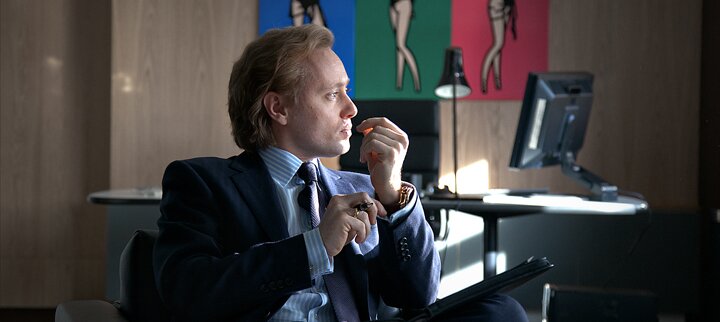 You remember that record year for Norwegian cinema I was going on about last week? The one led by the phenomenal box office success of Headhunters? Well, the Nordic wave continued over here last weekend, with Headhunters taking £264,769 from 83 screens at the UK box office - a cracking average of £3,069 per screen.
As a result, Morten Tyldum's wonderful slice of Scandinavian noir is targeting another 22 cinemas across the country from tomorrow, including Birmingham's sexy Electric cinema and Cambridge's beautiful Arts Picturehouse.
Jo Nesbø's Headhunters sees the flashy life of recruitment expert (and part-time art thief) Roger Brown (Aksel Hennie) literally covered in crap as he runs for his life from a psychotic Nikolaj Coster-Waldau (taking time out from bonking his sister in Game of Thrones).
It's a superb thriller that manages to be gripping, tense and hilariously twisted - our Headhunters review is here - and with 105 cinemas under its belt, NOW YOU HAVE NO EXCUSE NOT TO SEE IT.
As of tomorrow morning, you can now find it in the following movie theatres:
LONDON
Cineworld Hammersmith
Odeon Muswell Hill
Odeon Putney
Showcase Bluewater
Curzon Soho
Picturehouse Hackney
LEXI Cinema, Kensal Rise
Rich Mix, Bethnal Green
SOUTH
Picturehouse Cambridge
Regal Henley
Everyman Reigate
Everyman Walton
Everyman Winchester
Harbour Lights Southampton
Duke Of York, Brighton
MIDLANDS
Electric Birmingham
Phoenix Leicester
NORTH
Light Cinema
New Brighton (Wirral)
Zeffirelli's Ambleside National Media Museum, Bradford
WALES
Cineworld Newport Gwent
SCOTLAND
DCA Dundee
Tags:
aksel hennie
headhunters
jo nesbo
morten tyldum
nikolaj coster-waldau