| | | |
| --- | --- | --- |
| New Trailer for The Woman in Black Is Chilling Stuff | | |
Written by Ivan Radford
Friday, 19 August 2011 07:07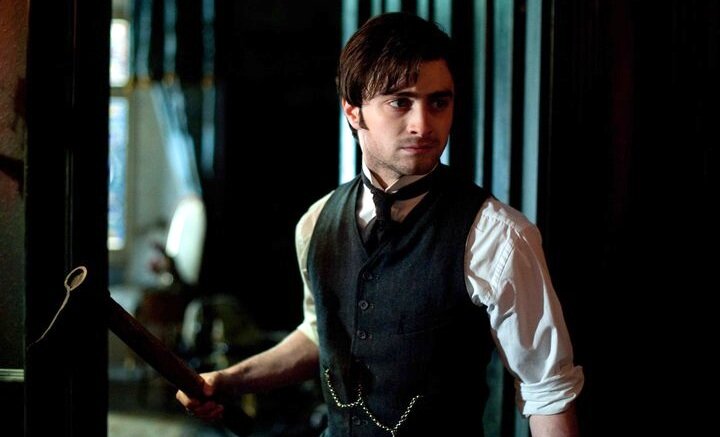 During afternoon tea there is a shift in the air, A bone trembling chill that tells you she's there. There are those who believe that the whole town is cursed, That the house in the marsh is by far the worst. What she wants is unknown but she always comes back, The spectre of darkness, The Woman in Black.
It's OK. You can stop hiding behind your mouse mat now. The scary rhymes have gone away. But in their place is the new trailer for The Woman in Black, and it's chilling stuff.
After The Woman in Black teaser trailer, the new video shows us more of Eel Marsh House and its spooky innards. There are children, dolls, shadows, Daniel Radcliffe... Jane Goldman's script has pretty much got it covered.
There's still not that much in the trailer in the way of plot, but for those not familiar with Susan Hill's novella or the frankly terrifying stage adaptation, lawyer Arthur Kipps (Radcliffe) is sent to a remote village to sort out the affairs of the newly dead owner of Eel Marsh House. Cue a tragic backstory, an evil ghost and a brief appearance by Ciaran Hinds.
The Woman in Black is directed by Eden Lake's James Watkins and released in UK cinemas on Friday 10th February 2012. Read on for the full video, or head this way for our James Watkins interview. Then you can get back to hiding behind that mouse mat.
Tags:
ciaran hinds
eden lake
hammer horror
james watkins
the woman in black