| | | |
| --- | --- | --- |
| Woman in Black Teaser Trailer Worth Queuing For | | |
Written by Ivan Radford
Monday, 11 April 2011 11:52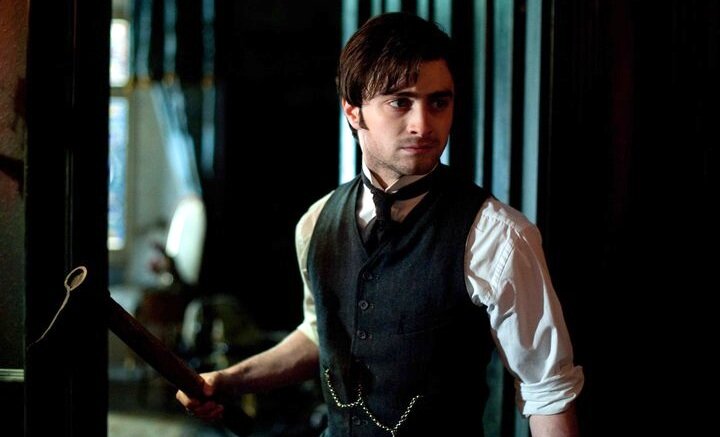 If you were one of the people lucky enough to spend the weekend queuing at Kapow! Comic Con, you'll have already seen the first teaser trailer for The Woman in Black. If you were one of the people lucky enough to not spend the weekend queuing, be prepared for 44 seconds of proper scary music. And Daniel Radcliffe with facial hair.

Yes, it's little else but ickle Danny standing in a big empty house, but there's more atmosphere in those 44 seconds than in the whole of Paranormal Activity 2.

In fact, James Watkins' film (written by Jane Goldman) is based on a play that's so terrifying that even Hammer Horror - that studio stalwart of spooky cinema - was hiding behind the sofa. Which would probably explain why the film got released several weeks ago without anyone noticing:

For those without time machines, you can join lawyer Arthur Kipps in his exploration of Eel Marsh House on Friday 10th February 2012. Read on for the full teaser trailer. And start queuing now to see more Woman in Black footage at Kapow! next year.
Tags:
hammer horror
james watkins
the woman in black