| | | |
| --- | --- | --- |
| The Dark Knight Rises Official Trailer is Officially Amazing | | |
Written by Ivan Radford
Monday, 18 July 2011 17:28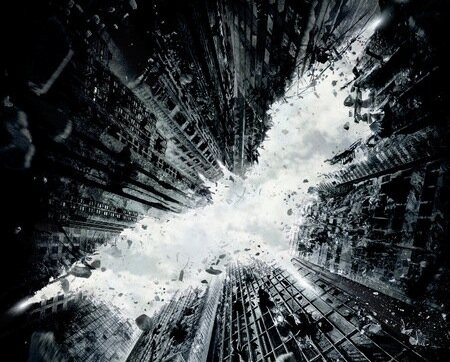 "The Batman has to come back." "What if he doesn't exist anymore?"
Yes, the Dark Knight Rises official trailer has turned up online. And it's officially brilliant.
Ok, it amounts to little more than a compilation of Christopher Nolan's previous Batman films followed by 20 seconds of Gary Oldman in bed, but it's still pretty exciting.
The only sad part is that it's got generic title cards like "Every hero has a journey". You know what that means? That flipping Dark Knight Rises trailer description WAS RIGHT. Dammit.
Oh well, there's always that quick glimpse of Tom Hardy as Bane to put in me in a good mood. 
The Dark Knight Rises on Friday 20th July 2012. Read on for the full video.
For more Batman goodness, check out the new Dark Knight Rises trailer.
Tags:
anne hathaway
dark knight rises
morgan freeman
tom hardy