| | | |
| --- | --- | --- |
| The New Dark Knight Rises Trailer Is Officially Epic | | |
Written by Ivan Radford
Monday, 19 December 2011 18:16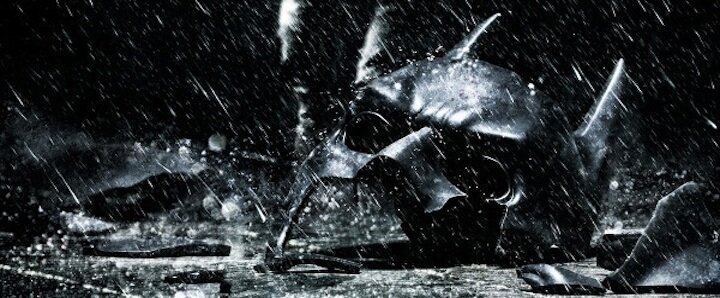 The new Dark Knight Rises trailer has arrived and it's officially epic (as well as ridiculously early - it's not even 2012 yet, remember, and we've already had a teaser poster, a one-sheet poster and a teaser trailer).
"There's a storm coming Mr. Wayne..." whispers Anne Hathaway's Catwoman, all sexy and arousing. Then Tom Hardy's Bane walks in and destroys a football pitch. "MUMMBLE GRUNT HMMF MUMBLE!" he says, equally sexy and arousing.
At least, that's if you believe what the folks who saw the 9-minute IMAX prologue said last week. I was pleasantly surprised to find that I understood his dialogue (all one line of it) completely.
In other noteworthy news, Christopher Nolan and Bruce Wayne have created a Bat-Copter. And it looks awesome.
Read on to watch the full Dark Knight Rises trailer - or if you still can't get enough Batman hype, see our Super Mega Exclusive On-Set London Dark Knight Rises Photos(including the shocking reveal of Gotham's cheapest pork sausages).
"When Gotham is in ashes, you have my permission to die."  Yep, that's it. My Dark Knight is rising. Again.
Tags:
anne hathaway
bane
dark knight rises
tom hardy