| | | |
| --- | --- | --- |
| The Disney 50 - Can You Name Them? | | |
Written by Ivan Radford
Wednesday, 24 November 2010 20:37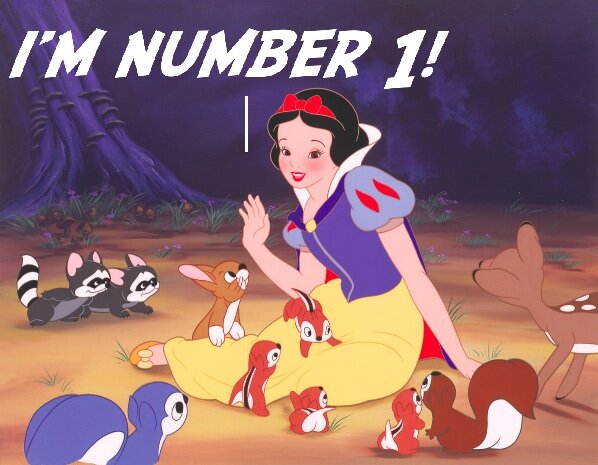 So to celebrate the release of the upcoming Tangled, their 50th feature film, Disney are taking over BFI Southbank in 2011 and showing all of their animated archive. Yes, The Disney 50. All the way back to Snow White. And all on the big screen.

It all kicks off on Sunday 16th January, on the day of the Tangled premiere. Then every weekend for the rest of the year, you can catch an old Disney movie. I remember seeing The Lion King in the IMAX a few years back (in 2D) and it was jaw-droppingly awesome.

I also can't wait to have the chance to see The Aristocats again. That was a sexy bit of cinema. Chicken Little? Not so much.

Now before I go all nostalgic or start debating whether they'll include the naughty words in the digital transfers, my question is this: can you remember all 50 Disney films? I'm fairly sure I can't. But here are 10 to start you off...
| | | | | |
| --- | --- | --- | --- | --- |
| Snow White and the Seven Dwarfs  |  The Adventures of Ichabod and Mr Toad | Robin Hood  | Aladdin | Atlantis: The Lost Empire  |
| Pinocchio | Cinderella  | The Many Adventures of Winnie the Pooh | The Lion King  | Lilo & Stitch  |
| Fantasia | Alice in Wonderland | The Rescuers | Pocahontas | Treasure Planet |
| Dumbo | Peter Pan  | The Fox and the Hound | The Hunchback of Notre Dame | Brother Bear |
| Bambi | Lady and the Tramp | The Black Cauldron | Hercules | Home on the Range |
| Saludos Amigos | Sleeping Beauty  | The Great Mouse Detective | Mulan | Chicken Little |
| The Three Caballeros | 101 Dalmations | Oliver & Company | Tarzan | Meet the Robinsons |
| Make Mine Music | The Sword in the Stone | The Little Mermaid | Fantasia 2000 | Bolt |
| Fun and Fancy Free | The Jungle Book | The Rescuers Down Under | Dinosaur | The Princess and the Frog |
| Melody Time | The Aristocats | Beauty and the Beast | The Emperor's New Groove | Tangled |