| | | |
| --- | --- | --- |
| First Look: On Set Photos of The Thing | | |
Written by Ivan Radford
Wednesday, 06 October 2010 08:14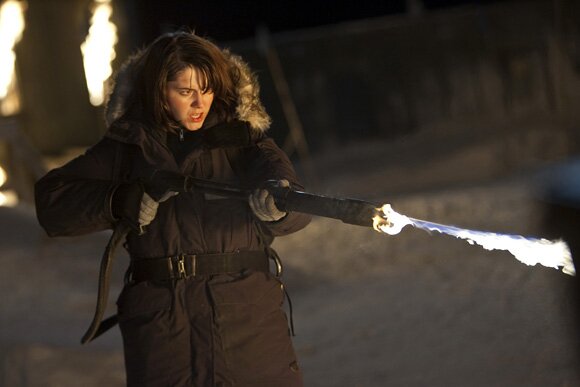 Fans of The Thing are no doubt dreading this prequel to John Carpenter's classic, but the first photos that have cropped up from the film's set aren't looking too shabby at all.

Also called The Thing, Matthijs van Heijningen Jr's (say it three times) movie sees a group of humans facing off against the alien life form of the first film, again in an Antarctic research base. The fleshy fodder include Mary Elizabeth Winstead has graduate student Kate Lloyd. She gets to wield a flame thrower - great news for those who loved her in Scott Pilgrim. Which is just about everyone with a brain.

With quite a bit shot on location in Norway, authenticity is the aim of the game here. That and some decent horror. It's obvious from Carpenter's eventual follow-on that everyone will die horribly horribly horribly in the cold snow, but there could still be a neat story to tell here. And by neat I mean anything that involves Elizabeth Mary Winstead holding a flame thrower. 

The photos were helpfully collated together by Hitfix - read on to see them in all their icy glory. 
Tags: