| | | |
| --- | --- | --- |
| True Grit Theatrical Trailer Online! | | |
Written by Ivan Radford
Monday, 04 October 2010 21:55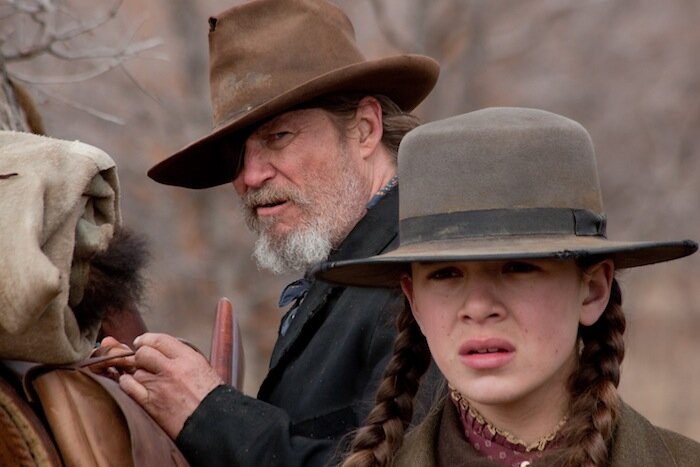 "You got a lot of experience with bounty hounters do you?" "That is a silly question - I am fourteen."

So speaks Mattie Ross (Hailee Steinfeld), orphaned girl and determined bringer of vengeance. Presuming she gets the help of old, drunk, sociopathic Marshal Rooster Cogburn (Jeff Bridges - rocking an eye patch). Which she does. And then some.

And finally we get the chance to savour the setup in full detail thanks to the theatrical trailer turning up online. There's no need to say how amazing it is. But to sum up in a few words: Josh Brolin. Matt Damon. Coen Brothers. Moustache.

Read on for the full video. Then go listen to that blistering Johnny Cash track God's Gonna Cut You Down. After watching the trailer 50 times, obviously.  
Tags: