| | | |
| --- | --- | --- |
| True Grit Poster Now Online | | |
Written by Ivan Radford
Monday, 04 October 2010 07:15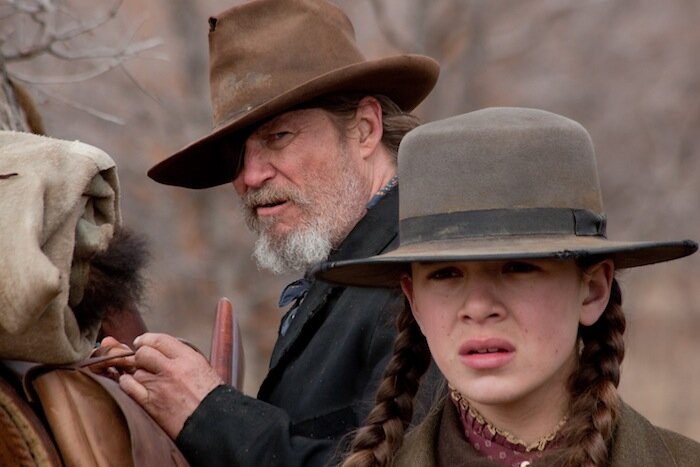 Right after the trailer turned up out of the blue, True Grit has gone from having no promotional material to both a trailer and a poster. And just like the video, this baby is a beauty.

An old-school Western style poster, the one sheet is little more than a list of Really Good Actors on a yellow background with the title in Big Letters. And a bullet hole dripping blood down the middle.

Based on the novel by Charles Portis, the Coen Brothers' latest sees young Mattie (Hailee Steinfeld) teaming up with old Marshal Rooster Cogburn (Jeff Bridges) to wear hats, shoot people, and get revenge for her father's death. Gunning for Josh Brolin with the help of Matt Damon, this thriller is shaping up to be exactly what you'd expect from the Coens in serious (non-Ladykillers) mode: brilliant.

It shoots into cinemas on Friday 14th January next year. Unless it, you know, turns up in London somewhere around the time of the LFF's Surprise Film...

Read on for the poster. Then go and watch the trailer again.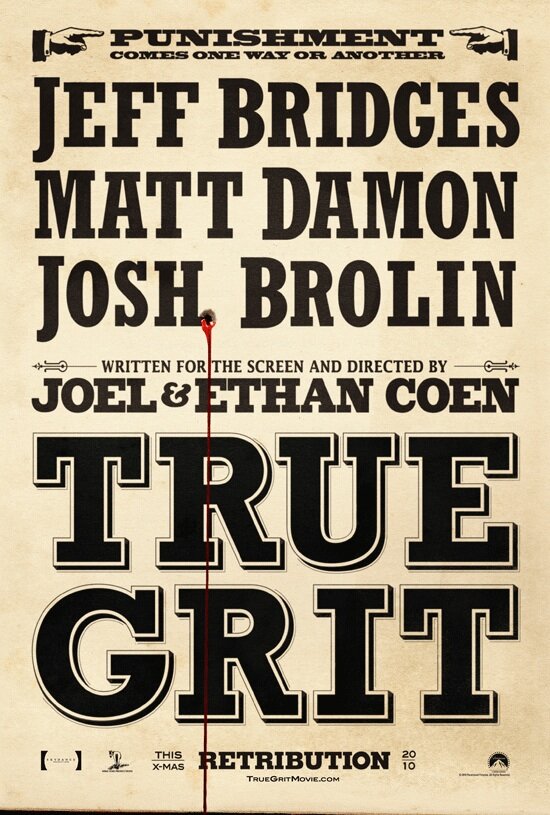 Tags: