| | | |
| --- | --- | --- |
| New Vampires Suck Clip and Trailer | | |
Written by Ivan Radford
Wednesday, 29 September 2010 12:49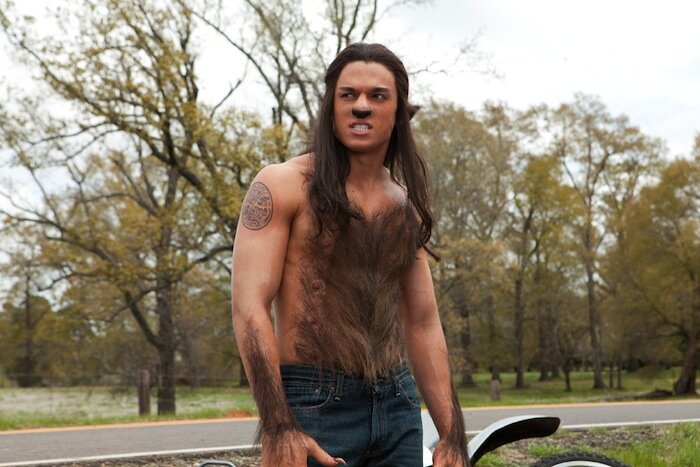 Going straight for the people who sniggered their way through the Twilight books and films (i.e. everyone), Vampires Suck continues its campaign to turn everything Edward Cullen has touched into gay spoof sex jokes. And now it's gone even further with this latest clip, which features Jacob and the werewolves dancing to It's Raining Men.

The clip joins a new internet trailer, which mainly features a nod to the Jonas Brothers (a gag that doesn't quite live up to the Chinese food joke from the first trailer). There's also a lot of Austin Powers-style review quoting going on - you either love the name Oliver Clothesoff or you don't.

Vampires Suck, the moving tale of a teenager called Becca torn between two boys, is directed by Jason Friedberg and Aaron Seltzer - the men who wrote (and sometimes directed) Disaster Movie, Epic Movie, several Scary Movies and Meet the Spartans. Not that the trailer explicitly mentions any of them.

Can this new source material improve their mockery? Check out the Raining Men clip over here, or read on for the new trailer. Vampires Suck hits cinemas on Friday 15th October.
Tags: