| | | |
| --- | --- | --- |
| UPDATE: Emma Stone Offered Spidey Reboot | | |
Written by Ivan Radford
Monday, 04 October 2010 08:11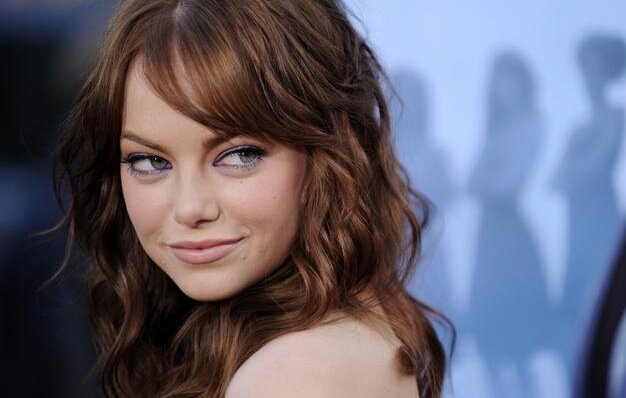 UPDATE: After rumours of this girl and that girl, Deadline have reported that Sony will be offering the role of Mary-Jane to Emma Stone. Sony's reboot will therefore continue the core romance between Andrew Garfield's Peter Parker and the redhead girl next door.

The other names in circulation now include Glee's Dianna Agron, Wasted on the Young's Georgina Haig and Moon's Dominique McElligott, alongside Alice in Wonderland's Mia Wasikowska. They're all up for the part of Spidey's first love interest, Gwen Stacey. More on rumours that Marc Webb's 3D web-slinger may be facing off against Phillip Seymour Hoffman's Venom another day. 
24.09.10
Emma Stone is one of the central contenders for a role in Sony's Spider-Man reboot. There's no guessing which part she's lined up for, but the 3D Spidey restart is keeping tight-lipped on its casting choices.

Directed by Marc Webb, Spider-Man needs a love interest to star opposite Andrew Garfield. After her turns in Easy A and Zombieland, Emma Stone is an impressive contender. She's also starrred in four Sony films and has a good relationship with the studio.

But there's still been no confirmation whether Peter Parker's on-off stalker victim Mary Jane Watson will even appear in the film. Apparently, the studio are on the lookout for two female roles.

Which brings us to Mia Wasikowska. Also under consideration after her lead in Alice in Wonderland, Mia has gone on to show her indie-leaning tastes with the much-buzzed-about comedy The Kids Are All Right (out in the UK in October).

With two female characters on the cards, it looks like that we'll be getting both of Spider-Man's romantic entanglements: red-head Mary Jane and blonde Gwen Stacy (who appeared in Spider-Man 3). Looking at the hair colour of the two frontrunners, that seems like a fairly safe bet. Expect an announcement shortly.

While Spidey shoots at the end of 2012, Emma Stone is also looking at cop comedy 21 Jump Street (Sony again). Starring Jonah Hill (who also co-wrote it), Stone's Superbad co-star is keen to hook up once again. Directed by Phil Lord and Chris Miller, that one shoots early next year - the question now is whether that clash will affect Spidey's chances.
Tags:
21 jump street
alice in wonderland
easy a
jonah hill
marc webb
mia wasikowska
reboot
sony
spider-man
spidey