| | | |
| --- | --- | --- |
| New Megamind Character Artwork | | |
Written by Ivan Radford
Monday, 13 September 2010 18:13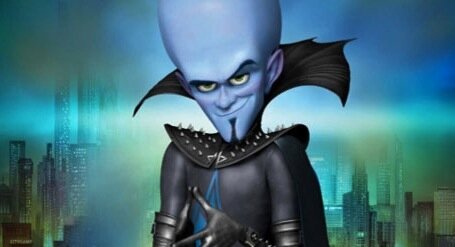 Remember that Megamind trailer that turned up on Apple last week? Well now we have it here, along with a bunch of shiny new character stills.

Dreamworks' superhero animation sees evil alien orphan Megamind (Will Ferrell) constantly at war with the well-off butch flying orphan known as Metro Man (Brad Pitt). But when Megamind finally triumphs over his arch nemesis, the cape is on the other foot. Along with the rest of the tightly-fitting spandex clothing.

Enter Tighten (Jonah Hill), a new rival made by Megamind when his blue-headed life gets a little too lonely. Naturally, the two battle over the fate of Metro City, while a journalist played by Tina Fey runs around avoiding the carnage and destruction.

Full of CGI haircuts, shiny outfits, and - erm - giant robots with fish bowls for heads (that's David Cross, by the way), Megamind hits cinemas on Friday 3rd December. You can check out the new trailer over here, or read on for the full range of banners.
Tags: