| | | |
| --- | --- | --- |
| Hereafter Trailer Now Online | | |
Written by Ivan Radford
Monday, 13 September 2010 07:53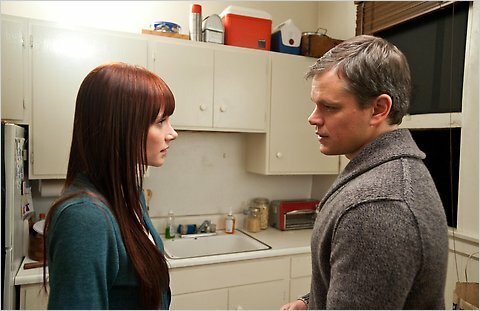 Westerns, period dramas, cop thrillers, sporting biopics - Clint Eastwood has covered pretty much every topic you can think of in his work so far. Except for perhaps the afterlife. Which is handy, because that's exactly what Hereafter is about. And it's got itself a trailer to prove it.

Building from 2004's Thailand Tsunami, things scale down to follow three different characters: George (Matt Damon), an American who used to be a psychic medium, Marie (Cecile De France), a French reporter who survived the tidal wave, and Marcus (Frankie McLaren), a schoolboy who has recently lost his brother.

Meditating on life and death, Peter Morgan's screenplay should keep this from going too AWOL into saccharine Lovely Bones territory. Eastwood, meanwhile, is changing up his game once again, no doubt looking to coax another strong performance out of Matt Damon.

Hereafter screened at the Toronto International Film Festival over the weekend, with some negative opinions breaking through the embargo that's currently in place. We'll have to wait until Friday 28th January to find out what Eastwood's afterlife is all about, but as he put it when talking to Toronto press: "I've talked to people who claim to have had near-death experiences and they paint a similar picture, but I don't know. I mean I just haven't been there. And I don't intend to go there before my time."

The trailer is online over at Apple. Read on for the full video. 
Tags: