| | | |
| --- | --- | --- |
| Ciaran Hinds Co-Stars in The Woman in Black | | |
Written by Ivan Radford
Thursday, 09 September 2010 08:37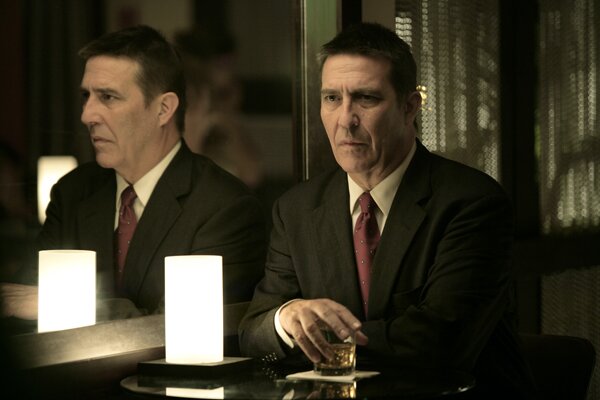 No, he's not playing the woman either. Ciaran Hinds has joined Daniel Radcliffe in the upcoming adaptation of the spooky novel The Woman in Black.

Directed by Eden Lake's James Watkins, the story sees young lawyer Arthur Kipps (Radcliffe) head to a deserted old house that belonged to a deceased woman. Naturally, things go horrifically wrong, what with vengeful spirits and haunted attics and stuff.

But ickle Danny Radcliffe need not fear: he's now got Ciaran Hinds to help as local man Mr Daily, who accompanies Kipps when he investigates the house. Hinds will even bring along Janet McTeer as his wife - just to sweeten the deal.

What once was a worrying project is now admittedly more promising. It still has all the things that gave it massive potential: the talented Hinds reuniting with the ever-diversifying Radcliffe post-Potter, a seriously scary source material (see the play - it'll traumatise you for years), and Jane Goldman writing the script.

The thing that ruined the idea? It being in 3D. And now Hammer Films have decided to stick to shocks in good old two dimensions after all. Which, frankly, makes this look even more terrifying.

The Woman in Black starts filming on Thursday 23rd September. 
Tags:
ciaran hinds
eden lake
james watkins
janet mcteer
novel
play
the woman in black