| | | |
| --- | --- | --- |
| Poster Online for The Next Three Days | | |
Written by Ivan Radford
Thursday, 02 September 2010 08:10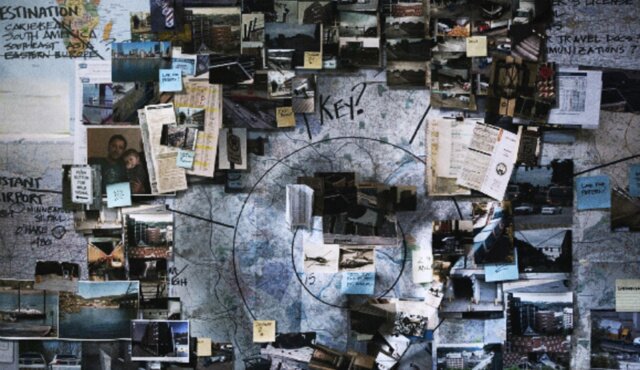 We all remember the day when Russell Crowe flipped and decided to break his wife out of prison. We also all remember the day that Paul Haggis gave him a movie in which he could use that experience. Now, prepare for a new day to remember: the day when the poster for that film, The Next Three Days, appeared online.

The remake of Pour Elle, which stars Crowe and Liam Neeson alongside the incarcerated Elizabeth Banks, sees mild-mannered husband John Brennan take drastic measures to free his wife (convicted for a crime she didn't commit) after all the boring legal options fail. It's a serious movie about a serious man. Who doesn't know where to put the bullets in a gun. Bless him.

Now we have a first look at the marketing for this thriller. And it's, well, odd. Staying away from the usual head shots and big red letters, the patchwork picture looks closer to an investigations board out of CSI. Verbal Kint would love it. I rather like it too.

The Next Three Days hits UK cinemas in February 2011. You can check out the trailer online over here, but before that you should read on for the full poster. A prize* goes to the first person to say "OMG - is that Russell Crowe's face?"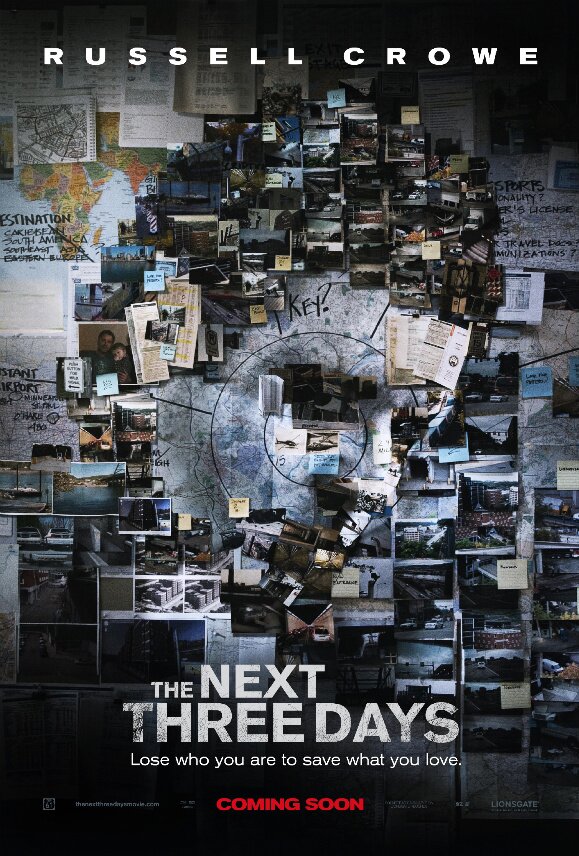 * That prize totally goes to me. 
Tags: