| | | |
| --- | --- | --- |
| 127 Hours Trailer Online | | |
Written by Ivan Radford
Wednesday, 25 August 2010 08:23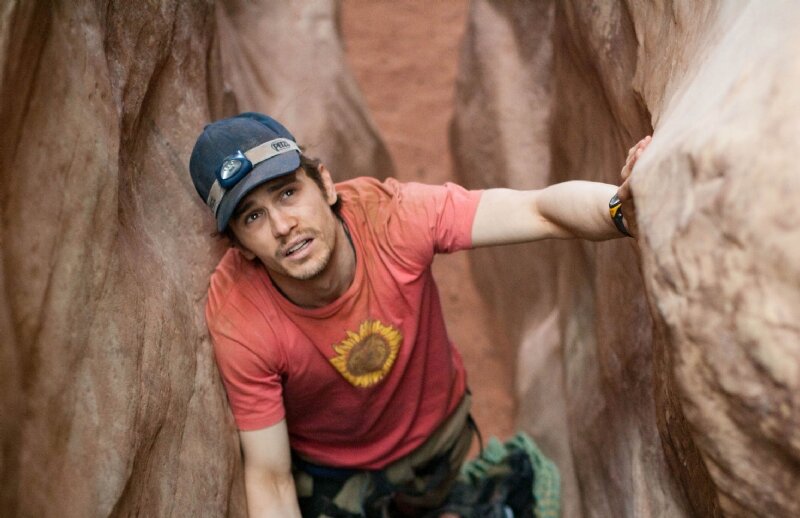 It's finally here folks. All you trailer spotters can relax, because the first trailer for 127 Hours has finally hit the internet. And, in case you didn't expect this, it looks awesome.

Danny Boyle's true life tale tells of what happened to Aaron Ralston (James Franco) when he was out climbing mountains and riding bikes and stuff. The main sticking point being his arm getting trapped. Under a rock. In a canyon. For (you guessed it) 127 Hours.

The editing, soundtrack and camerawork all sing Danny Boyle's name out of the screen at you, although how much of a change of pace there'll be once Ralston actually gets stuck is another matter; while hanging there, Ralston left video diaries every day, and Danny's spoken before about how keen he is to harness that YouTube-style behaviour of recording life.

As for Franco, there's every indication that he's up for it, even though there's no sign of that penknife amputation yet...

127 Hours hits US cinemas on Friday 5th November, and is the closing film at this year's LFF. We'll give you more on it then. For now, head over to Apple to see the trailer, or read on for the full video.
Tags: