| | | |
| --- | --- | --- |
| Piranha 3D Sequel Confirmed! | | |
Written by Ivan Radford
Tuesday, 24 August 2010 09:29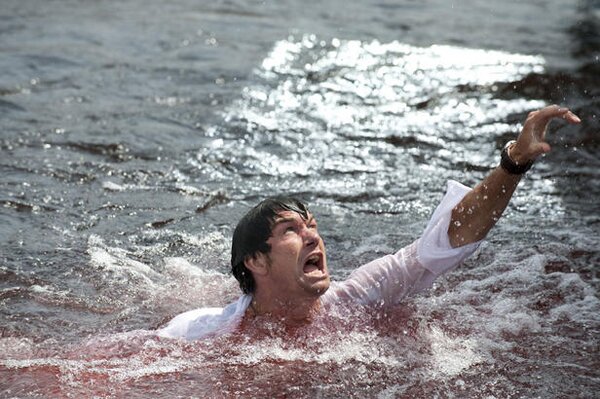 There's nothing like watching killer fish tear humans to bits in 3D. Especially if those humans have boobs. Which is why Piranha 3D got such a good response from critics and will now have a sequel.

Piranha 3D 2 (6D?) will no doubt have the same complex combination of fish, blood and Kelly Brook - a formula which notched up $10m in its US opening weekend. It's not a bad figure for a movie which cost around $24m, especially in the comedy horror genre, which never reaps a massive amount in cinemas.

The figure puts it way below Snakes on a Plane's $25m opening and The Expendable's continued box office run, but above Jennifer Aniston's $8.4m for her rom-com The Switch.

Most importantly, Dimension Films are pleased with what they've seen: "After earning rave reviews from top critics, wild cheers from audiences around the country, and $10 million in its opening weekend box office, Dimension Films is pleased to announce that Piranha 3D: The Sequel is in the works."

The studio's statement also quoted Producer Mark Canton, who added that "it's fantastic that so many critics are really getting the movie and recommending it." You may not believe that statement, but check out Rotten Tomatoes. Piranha 3D has 83%.

All in all, it's great news for Alexandre Aja, who also directed Switchblade Romance, Mirrors and that remake of The Hills Have Eyes. Maybe his career path can follow that of James Cameron, who started his road to Avatar with Piranha 2: The Spawning. If Aja's sequel sees Kelly Brook fighting off flying killer fish, we'll know where the idea came from.
Tags:
alexandre aja
avatar
comedy
dimension films
james cameron
kelly brook
mark canton
piranha
piranha 3d