| | | |
| --- | --- | --- |
| Black Swan Trailer Glides Online | | |
Written by Ivan Radford
Tuesday, 17 August 2010 22:32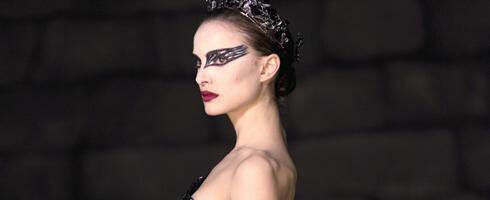 "I had the craziest dream last night, about a girl who was turned into a swan..."

Natalie Portman's on freaky voiceover duty in the trailer for Darren Aronofsky's upcoming movie, Black Swan. Giving an unsettling edge to an interesting tale, what first looked like a dull ballet picture has sprung into life as a dark thriller.

Portman plays Nina, a New York ballerina who is pushed by her mother into the competitive world of professional dance. As her company prepares Swan Lake for the new season, director Thomas Leroy (Vincent Cassell) casts Nina instead of incumbent prima ballerina Beth (Winona Ryder) as the lead. But as she is required to master both the innocence of the White Swan and the sensuality of the Black Swan, a rival appears for Nina's part: Lily (Mila Kunis). Cue twisted rivalry and bad things happening.

As the two dancers compete for the role, Nina starts to embrace her dark side - think smashed mirrors, trashed dressing rooms and probable mental breakdown. With some eerie soundtrack work from the legendary Clint Mansell, Darren Aronofsky's drama looks like an agile and disturbing beast; a modern, unique take on All About Eve crossed with Rosemary's Baby.

Black Swan opens in the US on Friday 1st December, so we'll get it in the UK sometime next year. With an unpredictable project again turning good, expect another tour de force from the director of The Wrestler. Also expect it to feature at some point during the London Film Festival - it's been doing the rounds at Venice and Toronto, and is getting some very positive buzz.

Check out the trailer for yourself over at Apple. Or read on for the full video.
Tags:
ballet
december
lff
london film festival
mila kunis
natalie portman
swan lake
thriller