| | | |
| --- | --- | --- |
| New Trailer for Avatar Re-Release. Plus a Sex Scene. | | |
Written by Ivan Radford
Tuesday, 17 August 2010 15:28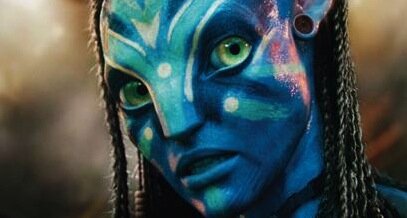 With Avatar Special Edition edging ever closer, we've now got ourselves a second trailer to get our juices flowing. Including the original trailers, this is probably close to our 20th video preview of Pandora, but here's some news to really get you turned on: the Na'avi sex scene will be included.

Not in the trailer, you understand, but in the extended footage reintroduced into the movie - Avatar's re-release promises fans an extra eight minutes of "never-before-seen" material. A very tiny fragment of those minutes will see Jake and Neytiri getting their blue freak on.

"It's been restored, every last frame of it," Cameron told MTV recently. "Seriously. I would say, just so that we correctly manage people's expectations, it does not change our rating at all. I would call it more of an alien foreplay scene. It's not like they're ripping their clothes off and going at it."

Cameron originally commented: "Audiences repeatedly told me they wanted more of Pandora, and wished they could have stayed there longer. So we're making that possible."

Now audiences can stay there longer and also see digital 3D foreplay. Will you be going back to cinemas to see Pandora on the big screen again? Check out the new trailer below and let us know your thoughts.

Avatar Special Edition is released on Friday 27th August. 
Tags: