| | | |
| --- | --- | --- |
| 100 Deathly Hallows Premiere Tickets to Be Won | | |
Written by Ivan Radford
Wednesday, 11 August 2010 15:44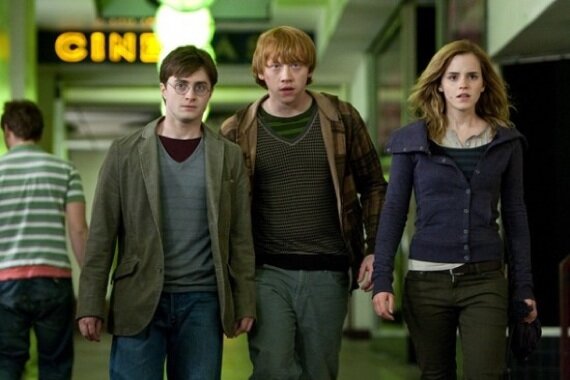 You may think this is an ordinary Wednesday in August. You'd be wrong. It's actually 100 days until Harry Potter and the Deathly Hallows (Part 1) is released - and Emma Watson's counting. Or someone else definitely is, because the actress who plays Hermione Granger announced that to mark the countdown, 100 tickets to the Deathly Hallows World Premiere would be given away.

Where? Why, on Facebook of course! And how? Via a new Harry Potter app (of course). The app, Join the Battle, is another step in the massive worldwide Potter frenzy as fans gear up for the concluding episodes of JK Rowling's phenomenally successful series. 

Directed by Potter stalwart David Yates, Deathly Hallows is set to be the dark, gloomy, thrilling final movie that people dared to hope for, building up to the climactic battle of Hogwarts, which will probably end up taking up most of the film's second part.

Still unsure why there's so much buzz around one boy wizard? Check out the trailer over here (there's even a pretty poster of a building on fire), and readjust your wand settings. Then, if you fancy the chance to win a seat at the premiere, head over to the official Harry Potter UK Facebook Page. Or just watch Potter Puppet Pals for the 100th time - that won't win you the ticket, but it will keep that Potter high going.

Harry Potter and the Deathly Hallows (Part 1) hits cinemas on Friday 19th November. Part 2 will arrive on Friday 15th July 2011. You can start counting down to that one in your own spare time.
Tags:
100 days
competition
countdown
emma watson
facebook
jk rowling