| | | |
| --- | --- | --- |
| Buried Trailer Now Online | | |
Written by Ivan Radford
Thursday, 05 August 2010 10:49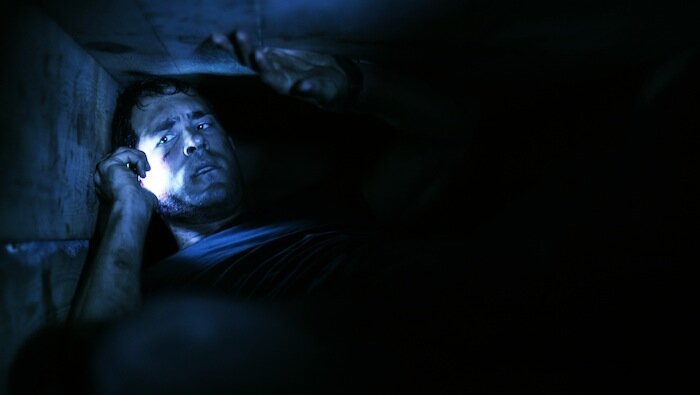 There are a lot of people who would probably love to lock Ryan Reynolds in a box - despite his annoyingly likeable charm, some people should never be forgiven Van Wilder: Party Liaison. But burying him alive? That's a bit extreme.

But that's exactly what's happened to Paul Conroy (Ryan Reynolds) in Buried, the thriller from Rodrigo Cortes. And now you can watch it for yourself as the film's first trailer arrives.

Paul is a family man, who wakes up underground with no idea how he got there. Buried with only a mobile phone and a lighter, he struggles to piece together who did this to him and why before his oxygen runs out completely. Poor reception, a dying battery, running out of air - it all smacks of cliche, but judging by the teaser trailer, Reynolds pulls it off rather well.

For those unsure of Buried's potential, think of that bit in Kill Bill: Volume Two and stretch it out to 90 minutes. Then think of Van Wilder: Party Liaison. Then watch the trailer over here in our videos section. That should pretty much convince you.