| | | |
| --- | --- | --- |
| Thor Comic-Con Trailer Online! | | |
Written by Ivan Radford
Thursday, 29 July 2010 08:37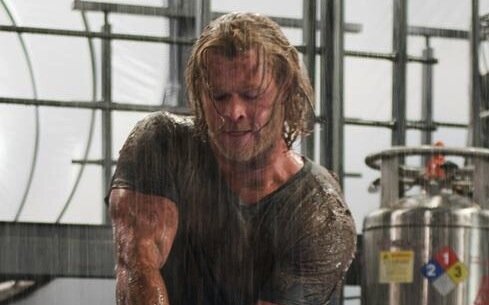 Yes, the five-minute footage that impressed geeky fans at Comic-Con has appeared online thanks to Trailer Addict. And it is pretty damn impressive, to be honest - Asgard's throne room looks shiny and grand, Chris Hemsworth's Thor looks butch and manly (a mean feat given his costume), and Anthony Hopkins hams it up like no-one else can, totally rocking that golden eyepatch.

It shows Thor being interrogated by SHIELD's Agent Coulson, before cutting straight over to Thor being banished from his home by his father. "Oh no, this is Earth isn't it?" he groans in a hearty English accent, before impressing Natalie Portman with his abs and biceps - to her, he's pretty hot, for a homeless person. Then comes that moment where Thor advertises Diet Coke, trying to pull Mjolnir out of the ground...

Directed by Kenneth Branagh, Thor will be wielding his 3D hammer next May. Until then, enjoy this video while it's still online.
Tags: