| | | |
| --- | --- | --- |
| First Look at Real Steel | | |
Written by Ivan Radford
Tuesday, 15 June 2010 15:31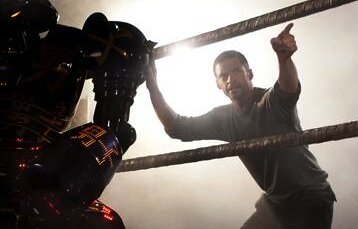 There are only a few things that actually make me happy. One is Hugh Jackman. The other is GIANT ROBOTS. So this still that USA Today have revealed from Real Steel is pretty much the happiest thing in the world right now.

Directed by Shawn Levy, Disney's Real Steel (produced by Steven Spielberg) sees Hugh Jackman play Charlie Kenton, a former boxer who begins training up robot boxers when human boxing runs out of steam. And yes, the mechanical hulk in the picture is a real robot - they've got 18 of them, ready to interact with the stars on screen.

But it should be pointed out that they won't be doing much punching. That'll mostly be done with motion capture: "There are some things only visual effects can pull off," Levy told USA Today, "but when you give an actor a real thing, in this case a real 8-foot-tall machine, to interact with and do dialogue opposite, you get a more grounded reality to the performance."

"Grounded reality"? That's great, but the only two words I want to hear at the moment? Hugh Jackman. Or GIANT ROBOT. Read on for a bigger and better look at the awesome first picture.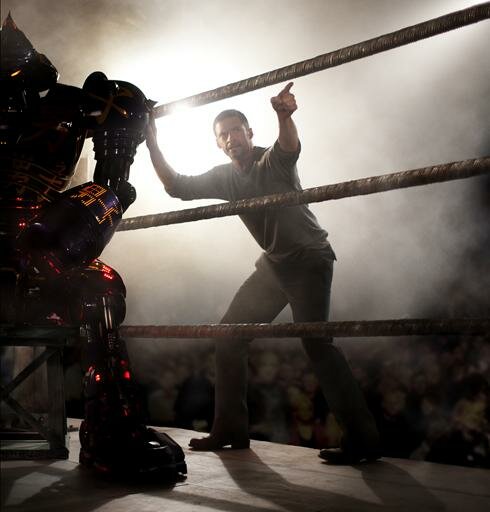 Tags: