| | | |
| --- | --- | --- |
| New Nightmare on Elm Street Trailer! | | |
Written by Ivan Radford
Monday, 01 March 2010 09:06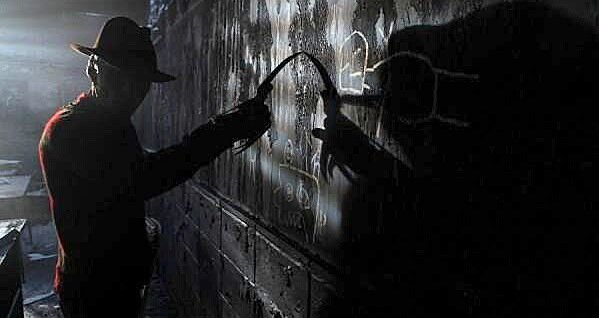 "Why are you screaming? I haven't even cut you yet." That line wasn't in the original! Yes, the new trailer for A Nighmare on Elm Street is proving that Samuel Bayer's remake may well be a decent departure from Wes Craven's horror classic. Sure, the old favourites are in there, too - the bed, the bath, the boiler room - but with Jackie Earle Haley donning the sweater, this stuff looks nasty. Like, really nasty. Nastier than Craven's Elm Street ever was.

Plot-wise, it's the same: we're still in Springwood, and we've still got Freddy Krueger stalking through scared teenager's dreams. But now we have a kid who knows stuff about insomnia, and a sequence showing us the origins of Krueger's scars and demented killing spree (see the first trailer for that bit). So it all looks good. Except for the CGI which keeps cropping up - that bedroom wall image worked so well because Wes just used latex. And if the bed-chomping isn't simply shot upside down, I'll be very annoyed. 

All pixels and no production tricks could make Nightmare go the way of Texas Chainsaw and Friday the 13th - I'm still not convinced there's any point to remaking such a wonderful film in the first place. But maybe, just maybe, Michael Bay's Platinum Dunes might shock everyone when this hits our screens on Friday 7th May. Remember, Jackie Earle Haley's a new Freddy. And Jackie Earle Haley does twisted very, very well.

Head over to MySpace to see the new trailer in its true HD gore. Or read on for the full video.
A Nightmare on Elm Street Trailer 2 in HD Trailer Park Movies | MySpace Video
Tags: