Cinema
| | | |
| --- | --- | --- |
| Fast & Furious | | |
Written by Ivan Radford
Friday, 10 April 2009 11:00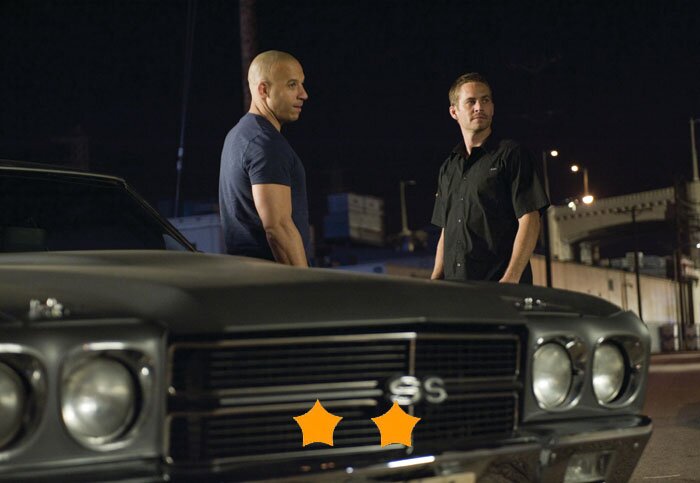 Director: Justin Lin
Cast: Vin Diesel, Paul Walker, Michelle Rodriguez
Certificate: 12A
Trailer
It's not the best swap in the world. Two definite articles for a blonde guy and a bloke with no hair. But swap them they did, bringing back the cast of the first Fast and Furious to jump-start the franchise all over again. The tagline? "New Model. Original Parts." Wow. Satisfied with their genius, everyone left the room at that point for bagels and frappuccinos, leaving the work experience boy to come up with a script.
Read more...
| | | |
| --- | --- | --- |
| Monsters vs Aliens 3-D | | |
Written by Ivan Radford
Thursday, 02 April 2009 11:00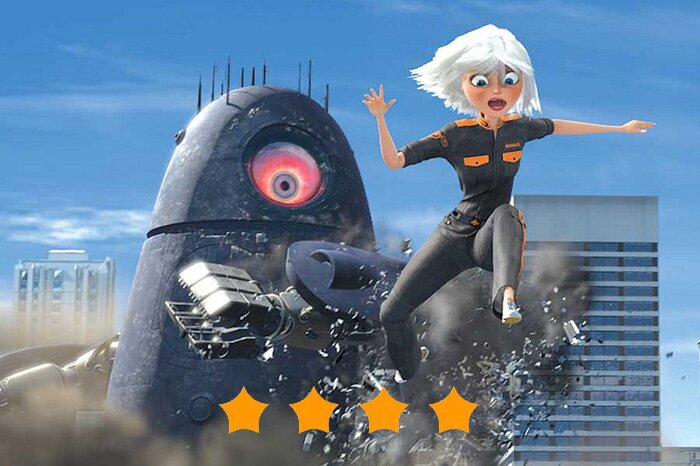 Directors: Rob Letterman, Conrad Vernon
Cast: Reese Witherspoon, Kiefer Sutherland, Hugh Laurie, Will Arnett, Seth Rogen, Stephen Colbert
Certificate: PG
Trailers and Clips 

Monsters are awesome. Who doesn't love Godzilla, the original man-in-a-muppet Japanese destroyer? Or that pulsating blobby thing from The Blob? Well, many 5 year old kids, for a start. They've never seen these classics – unless they had one weird upbringing. So this tribute to trashy terrors shouldn't really appeal to them. But oh boy, it does.
Read more...
| | | |
| --- | --- | --- |
| The Boat That Rocked | | |
Written by Ivan Radford
Thursday, 02 April 2009 11:00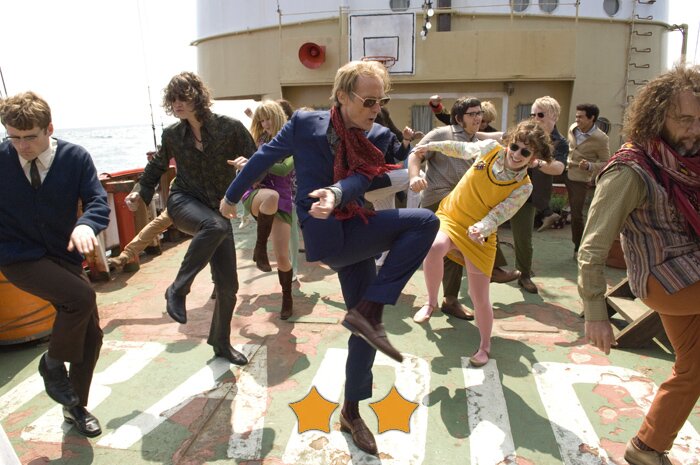 Director: Richard Curtis
Cast: Bill Nighy, Nick Frost, Phillip Seymour Hoffman, Rhys Darby, Rhys Ifans, Kenneth Branagh, Jack Davenport, Chris O'Dowd, Tom Sturridge
Certificate: 15
My name's Richard Curtis and I'm a pop addict – or, at least, that's what we're led to believe from his latest effort, The Boat That Rocked. He's clearly made a huge effort in recreating his favourite era of illicit vinyl and pirate radio. But it's not nearly as much as it takes to watch it.
Read more...
| | | |
| --- | --- | --- |
| The Damned United | | |
Written by Selina Pearson
Friday, 27 March 2009 12:00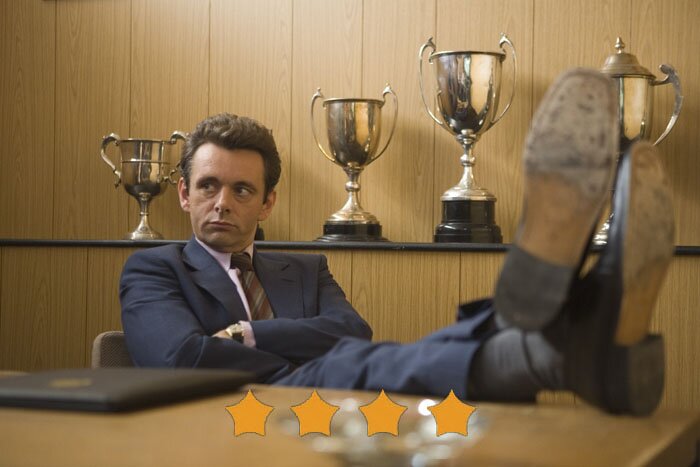 Director: Tom Hooper
Cast: Michael Sheen, Timothy Spall, Colm Meaney
Certificate: 15
Charismatic, arrogant, outspoken, Brian Clough is arguably one of England's greatest football managers. His achievements with Derby and then Nottingham Forest remain, in many respects, unsurpassed. The Damned United is a partially fictionalised account of Brian Clough's next move: a catastrophic 44 day stint at Leeds United.
Read more...
| | | |
| --- | --- | --- |
| Knowing | | |
Written by Ivan Radford
Wednesday, 25 March 2009 11:00
Director: Alex Proyas
Cast: Nicholas Cage, Rose Byrne, Chandler Canterbury
Certificate: 15
"How am I supposed to stop the end of the world?" A man stands in a room alone, pondering the workings of the universe. As he watches fate's clockwork ticking away, his eyes grow wide. Angsty palpitations dance across his skull and a look of fear fills his face. Fear. And pain. The classic Nicholas Cage.
Read more...
More Articles...
Duplicity
Lesbian Vampire Killers
Paul Blart: Mall Cop
Bronson
Start Prev

1

2 3 4 5 6 7 8 9 Next > End >>


Page 1 of 9