Star Ratings
| | |
| --- | --- |
| | Amazing |
| | Well good |
| | Fun |
| | Meh |
| | Rubbish |
Sundance London
| | | |
| --- | --- | --- |
| Sundance London film review: The Trip to Italy | | |
Written by Ivan Radford
Sunday, 27 April 2014 09:05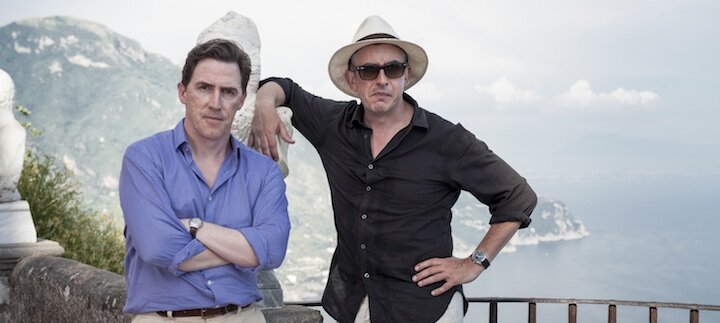 Director: Michael Winterbottom
Cast: Rosie Fellner, Marta Barrio, Steve Coogan, Rob Brydon
"Rob can't read poetry in his own voice because he lacks conviction."
That's Steve Coogan, playing Steve Coogan, talking about Rob Brydon, playing Rob Brydon. It's par for the course for The Trip to Italy, the follow-up to 2010's The Trip, which sees the pair team up again to journey around Italy, eating at restaurants, drinking wine and seeing who can do the best Michael Caine impression. This time, the show aims higher: the repertoire extends to Christian Bale and Tom Hardy's Bane as well.
Two middle-aged actors sitting around getting drunk? Michael Winterbottom's film (edited down from the six-part TV series) should come across as insufferably smug, but plays its hand far too subtly for that; Coogan and Brydon send themselves up without mercy, their fictionalised personas cut so close to the bone that you swear they're not fictional at all. "I'm an affable man, but not as affable as I am on-screen," explains fictional Rob, dissecting factual Rob with a straight face. Coogan nods. "I'm affable," Rob insists, aggressively. "I'm affable!"
It's rare that they don't talk about themselves; another stroke of nuanced self-mockery. "There's not much difference between Byron and Brydon. Only a 'd'," observes Rob at another hotel. Steve scoffs, while eyeing up a receptionist. On this vacation, though, the womanising roles are reversed: where Steve was (believably) the one playing away from home in the first season, here Rob is more unsettled in his marriage. He soon finds himself in the arms of their sailing guide, Lucy (the excellent Rosie Fellner, last seen in Two Jacks), while Coogan has to face the return of a familiar face: photographer Yolanda (Marta Barrio).
That's as near to a narrative arc as Winterbottom's gently structured holiday gets; the seemingly perpetual male tour of mid-life crisis, infidelity, guilt and Michael Caine impressions. Accompanied by opera as they float away from the Italian Riviera, the pair seem more preoccupied with their shelf life than ever. Like the Romantic poets they invoke - in the style of Anthony Hopkins, Hugh Grant, Ronnie Corbett and more - how will they be remembered in 200 years time? A visit to Pompeii sees Rob reprise his "little man in a box" routine with a corpse, a moment full of unexpected pathos as much as silly voices. Like all the best inebriated conversations with your best friend, there are moments when their prattling seems to reach philosophical heights - maturity, via a long, immature detour.
All of this wouldn't work, though, without two brave performers. Undermining and celebrating each other repeatedly, they poke at their co-star's shortcomings with the kind of familiarity that can only - and, indeed, does - come from a genuine off-screen friendship. The stunning scenery, shot with a relaxed eye by Winterbottom, and mouth-watering cutaways to kitchen staff preparing dinner, are beautiful - but the thing to savour is the relationship between the couple taking it all in.
For that reason, the BBC TV series is superior to the film version, cut down to sell for international audiences and shown at Sundance London this weekend; there is more time to soak up their seemingly natural company, which the movie lounges in for the first three episodes, then skips quickly through the rest. To say one is better than the other, though, is like ranking fine wines - or Steve and Rob's Michael Caine impressions.
Two middle-aged actors sitting around getting trollied shouldn't be entertaining. But in fact, you want as much of it as you can get - preferably, in small half-hour courses. Not just because their impressions are hysterical - they are - but because of what they reveal about the men. For a pair so concerned with deconstructing their own appearance and identity, both fictionalised and factual, it's apt that they spend most of the time communicating through the medium of other people - showcasing their comedic talents as well as their insecurity.
"Rob can't read poetry in his own voice because he lacks conviction," stabs Coogan. It hits home. Impersonations of impersonations of people doing impersonations, that reliance upon pretending to be something they're not gives The Trip to Italy a conviction as breathtaking as anything the Amalfi coast has to offer. Of course, that could just be the alcohol talking.
| | | |
| --- | --- | --- |
| Sundance London film review: The Case Against 8 | | |
Written by Ivan Radford
Sunday, 27 April 2014 08:02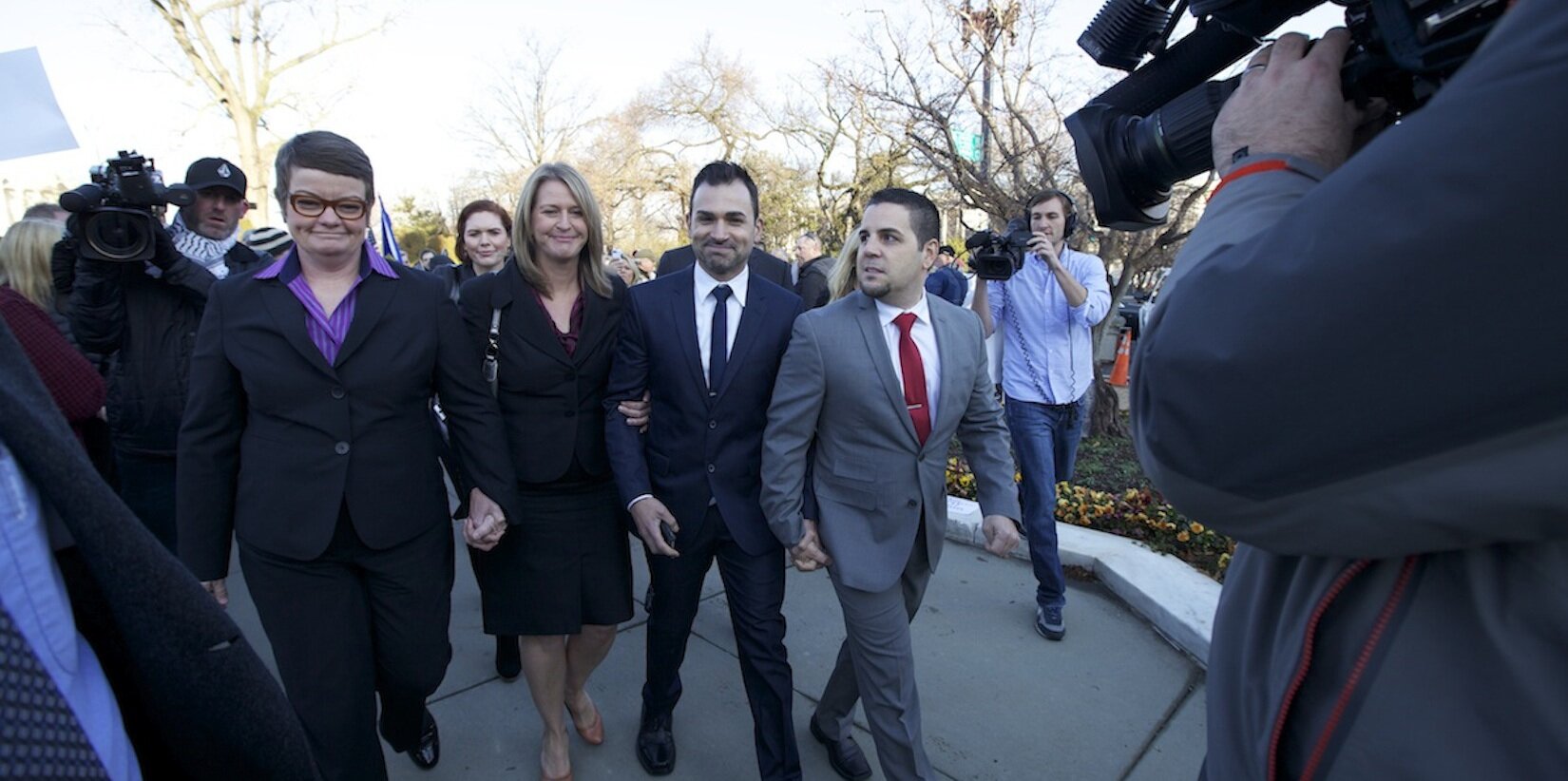 Directors: Ben Cotner, Ryan White
Cast: Jeffrey Zarrillo, Paul Katami, Kris Perry, Sandy Stier
Showtimes
In 2008, California legalised gay marriage. A few months later, Proposition 8 was passed, banning it again. The result left newly weds robbed of their official relationship status, marginalised by society without the same legal rights as heterosexual couples - and left the American Foundation for Equal Rights (AFER) hungry for justice. And so they began legal proceedings against the state on behalf of four plaintiffs: Jeffrey Zarrillo and Paul Katami, and Kris Perry and Sandy Stier.
Directors Ben Cotner and Ryan White follow the case through from its beginning to its end - a period of approximately four years. Their incredible long-term commitment pays off with a moving and entertaining record of a long step back towards equality. Editing down hundreds of hours of video, The Case Against 8 plays out like the biggest wedding you've ever seen. The scale of it, though, is also the documentary's downfall.
Read more...
| | | |
| --- | --- | --- |
| Sundance London film review: Frank | | |
Written by Ivan Radford
Saturday, 26 April 2014 14:34

Director: Lenny Abrahamson
Cast: Michael Fassbender, Domhnall Gleeson, Maggie Gyllenhaal
Certificate: 15
We all know the story. Guy joins unknown band. Guy discovers his inner creative self. Unknown band becomes famous.
Frank is not that story.
Inspired by the persona of Frank Sidebottom, Lenny Abrahamson's film isn't a straight-out biopic. It isn't a comedy either. Or a drama. Or a musical. It's a mix of all three - and, as a result, manages that to be that rare thing: unpredictable.
Read more...
| | | |
| --- | --- | --- |
| Sundance London film review: Fruitvale Station | | |
Written by Ivan Radford
Saturday, 26 April 2014 14:12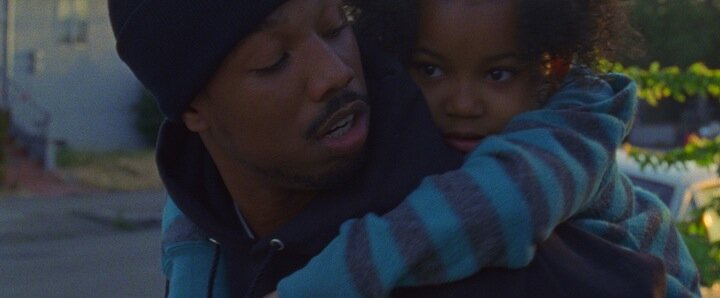 Director: Ryan Coogler
Cast: Michael B. Jordan, Octavia Spencer
Showtimes
The day starts with fish. That's what a girl at the supermarket wants to cook for her boyfriend. Oscar (Jordan), who's there trying to persuade his boss to give him his job back, eyes her up and decides to help. He calls his gran and passes the phone over for her to dispense advice.
What starts out as a chat-up routine becomes something far sweeter - and lays the groundwork for a life-changing New Year's Eve. Oscar, it becomes apparent, is trying to go straight following time in prison. He takes his girlfriend, Sophina (Diaz), to work. He picks his daughter, T (Ariana Neal), from nursery. And he buys crabs for his mum's (Octavia Spencer) birthday dinner: a gumbo that the family cooks together.
Events unfold in a surprisingly understated way. Aside from jarring book-ends of archive footage, Ryan Coogler deploys handheld cameras for intimacy, filling up the frame with Oakland sunshine, while the soundtrack stems from Oscar's surroundings.
The cast feel equally natural; Ariana Neal is adorable as Tatiana, mothered convincingly by the tolerating Melonie Diaz. Michael B. Jordan, though, is where the film finds its real strength. He excels in the lead, smiling his way through a string of events that repeatedly show us the good side of a bad kid. Without his sincerity and engaging presence, Ryan Coogler's script could have seemed shallow or manipulative. One scene where Oscar symbolically helps a dog is rather on the nose, but Jordan underplays it, adding to the film's blend of easygoing normality and hard-hitting reality.
Read more...
| | | |
| --- | --- | --- |
| Sundance London Review: Upstream Colour | | |
Written by Ivan Radford
Monday, 29 April 2013 07:03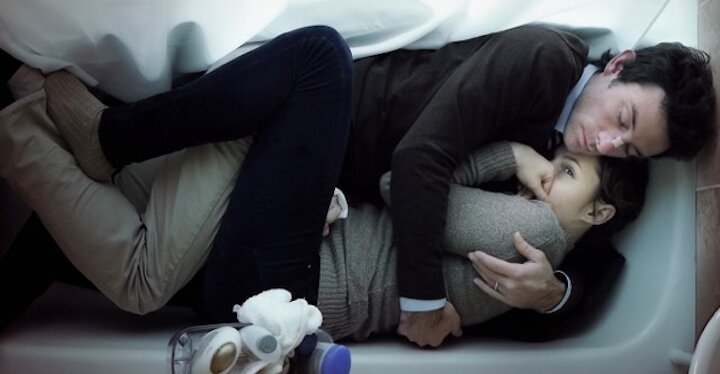 Director: Shane Carruth
Cast: Amy Seimetz, Shane Carruth
Shane Carruth blew brains when he popped up out of nowhere with Primer in 2004. Now, he's looking to do the same with Upstream Colour, a tender low-fi sci-fi that squirms with ideas before exploding into full-on Tree of Life rhapsody. Is that the sign of a masterpiece? Or just an unnecessary third act that's complex for complexity's sake?
Read more...
| | | |
| --- | --- | --- |
| Sundance London Review: The Summit | | |
Written by Ivan Radford
Sunday, 28 April 2013 18:22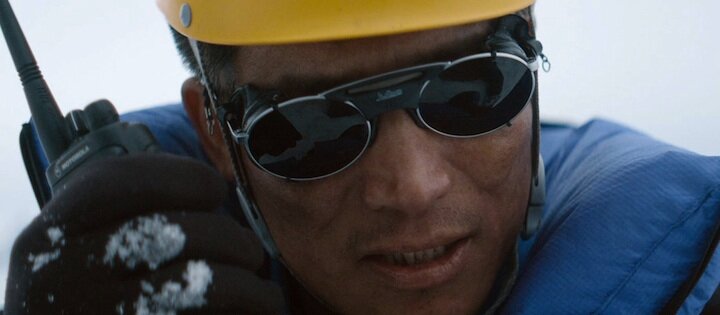 Director: Nick Ryan
Cast: Lochlainn O'Mearain, Cas Van De Gevel, Wilco van Rooijen
Showtimes
For every four people who reach the summit of K2, one dies. It's a sobering, shocking fact revealed early on in this arresting documentary. But it's nothing compared to 2008, when a disaster killed 11 climbers on the world's most-feared mountain. What happened up there? The survivors still don't know. The Summit attempts to find out.



Read more...
| | | |
| --- | --- | --- |
| Sundance London Review: Mud | | |
Written by Ivan Radford
Sunday, 28 April 2013 07:28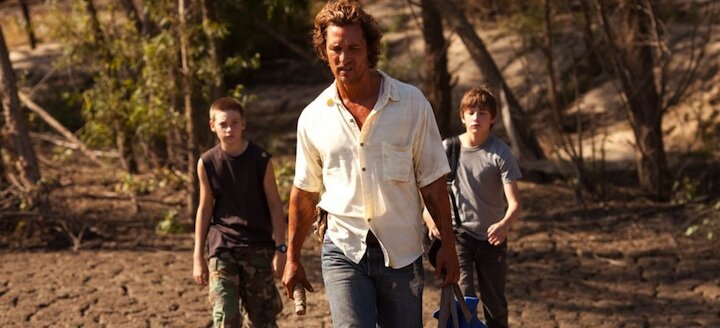 Director: Jeff Nichols
Cast: Michael Shannon, Matthew McConaughey, Tye Sheridan, Jacob Lofland
Showtimes
When young Ellis (Sheridan) and Neckbone (Lofland) discover a boat up a tree on a remote island, they stumble across a boy's greatest American dream of all: not ownership of property, but adventure. The only problem? Both belong to another man, Mud (McConaughey). They do a deal with the grubby stranger; they bring him food, he gives them the boat. And, more importantly, an exciting journey. 
Read more...
| | | |
| --- | --- | --- |
| Sundance London Review: Running from Crazy | | |
Written by Ivan Radford
Sunday, 28 April 2013 07:12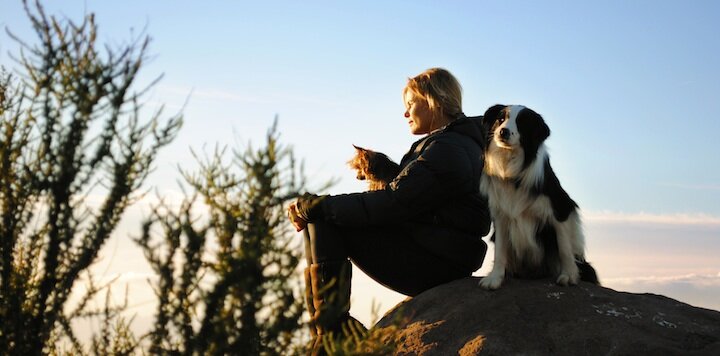 Director: Barbara Kopple
Cast: Mariel Hemingway, Margaux Hemingway
Showtimes
Running from Crazy is a documentary about suicide, mental illness and the Hemingway family. You can tell this because it spends half the time looking at bullfights, rock-climbing and other unrelated things.
In the 30 years since her Oscar-nominated turn in Woody Allen's Manhattan, Mariel Hemingway has spent her life running from the stigma associated with the death of her grandfather, Ernest, who killed himself three months before she was born. Now, she's determined to clear the air.
But while Barbara Kopple's documentary may set out to do just that, it's hard to know what it does end up doing. A haphazard structure combines archive footage, interviews and fly-on-the-wall observation to potentially interesting effect, but never seems to choose a subject.
Read more...
| | | |
| --- | --- | --- |
| Sundance London Review: Touchy Feely | | |
Written by Ivan Radford
Saturday, 27 April 2013 15:50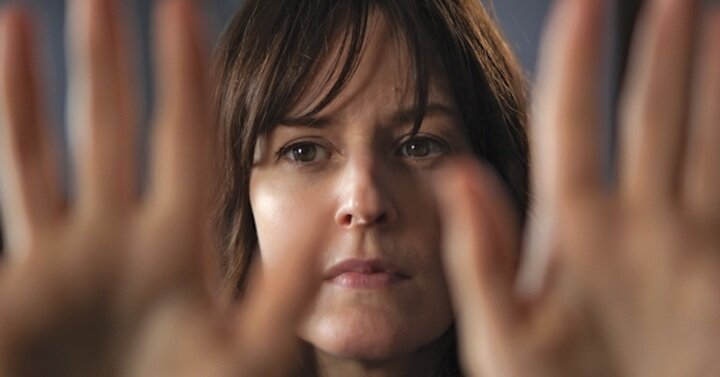 Director: Lynn Shelton
Cast: Rosemarie DeWitt, Scoot McNairy, Ellen Page, Josh Pais
Showtimes
When is masseuse not a masseuse? When they can't stand touching people. It's the kind of story you can imagine being in a Woody Allen film - one full of potential for comedy with a strong dash of existential crisis. But Touchy Feely never really gets a grip on its idea, content to just drift around its premise before ultimately letting it slip through its fingers.
Read more...
| | | |
| --- | --- | --- |
| Sundance London Review: Sleepwalk with Me | | |
Written by Ivan Radford
Saturday, 27 April 2013 10:48

Director: Mike Birbiglia, Seth Barrish
Cast: Mike Birbiglia, Lauren Ambrose
Showtimes
"I'm going to tell you a story and it's true." That's Matt Pandamiglio (Birbiglia) talking to the camera about himself in a film about himself. A self-obsessed neurotic guy, he narrates his midlife crisis to us like a lowbrow Woody Allen. And every now and then, he runs around the bedroom in his sleep, convinced he's fighting a jackal.
Read more...
| | | |
| --- | --- | --- |
| Sundance London Review: Emanuel and the Truth about Fishes | | |
Written by Ivan Radford
Saturday, 27 April 2013 09:46
Director: Francesca Gregorini
Cast: Kaya Scodelario, Jessica Biel, Frances O'Connor
Showtimes
What is the truth about fishes? Do they have legs? Are they dogs in disguise? If you're hoping to find out from Emanuel and the Truth about Fishes, best forget the title. Because while the name implies some aquatic intrigue, Francesca Gregorini's is too concerned staring into its own murky depths to provide any satisfying answers.
Read more...
<<

Start

<

Prev

1

2 Next > End >>


Page 1 of 2