Star Ratings
| | |
| --- | --- |
| | Amazing |
| | Well good |
| | Fun |
| | Meh |
| | Rubbish |
| | | |
| --- | --- | --- |
| 7 Reasons Why You Should See Like Crazy This Weekend | | |
Written by Ivan Radford
Friday, 27 January 2012 10:42

Drake Doremus' superbly moving anti-rom-com Like Crazy is out in UK cinemas today. Here are five reasons why you should see it...
1. Felicity Jones is in it

Felicity Jones is awesome. That's a fact. (If you don't believe me, watch Chalet Girl.) In Like Crazy, she manages to improvise her way through with a vulnerable edge that becomes painfully obvious in one poignant shower scene.
You can read all about how she videoed that scene and sent it to a complete stranger in our Felicity Jones interview from the Like Crazy premiere. These are the notes I used for my questions: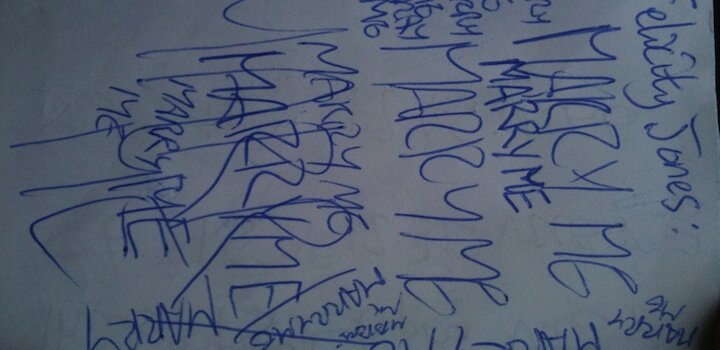 2. Anton Yelchin looks like a serial killer

Compare that facial expression to Chekov in Star Trek - that Anton Viktorovich Yelchin has serious range.
3. The editing is great


Constantly cutting back and forth over several years, Jonathan Alberts' editing takes us on a dizzying tour through the aftermath of a relationship. Felicity Jones walks out of a kitchen in one shot only to re-enter two seconds later with a completely different bloke on her arm. By the end you won't even know who should be with whom.
4. It's directed by this man

Any guy who can pull off a purple velvet suit with shiny pink shirt and thin black tie is a genius in my book. Especially one who hires Felicity Jones to work with him again on his next film.
5. The Piccadilly Line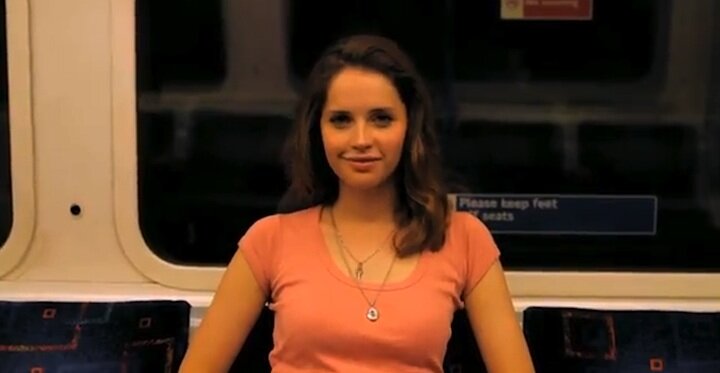 The Piccadilly Line doesn't get nearly enough screen time in films these days. But thanks to Like Crazy, every time you travel between Holborn and Hounslow Central, there's a chance that you might end up on the seat that Felicity Jones once sat in. That's almost worth the hike in ticket prices.
6. Jennifer Lawrence

Jennifer Lawrence is only in Like Crazy for five minutes. But sometimes that's all you need.
7. This trailer:
That's Ingrid Michaelson's cover of Fools Rush In, by the way.
If you're still not convinced that you should see the film, head this way to read our full London Film Festival Like Crazy review.
Tags:
anton yelchiin
drake doremus
felicity jones
jennifer lawrence
jonathan alberts
like crazy