Star Ratings
| | |
| --- | --- |
| | Amazing |
| | Well good |
| | Fun |
| | Meh |
| | Rubbish |
| | | |
| --- | --- | --- |
| The Girl who Played with Fire | | |
Written by Ivan Radford
Friday, 27 August 2010 09:20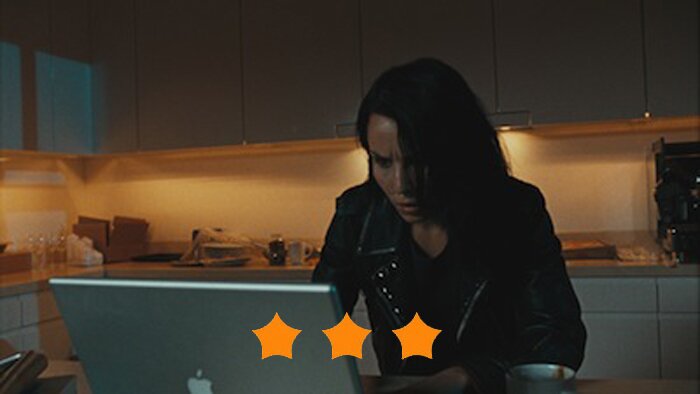 Director: Daniel Alfredson
Cast: Noomi Rapace, Mikael Nyqvist, Mikael Spreitz, Peter Andersson, Georgi Staykov
Certificate: 15
Trailers/Clips
After showing the world what she could do with a golf club, a motorbike and a laptop, The Girl with the Dragon Tattoo has returned. But unlike her first cinema outing, expectations are higher. Also unlike last time, both the writing and direction have changed hands. Although that's not always a bad thing, you can certainly tell. 

Perhaps a crew changeover was the right response - Stieg Larsson's second novel is considered by some to be the Temple of Doom in his Millenium Trilogy. It is definitely different: the pacing is twice as fast, the content less traumatic, and the convoluted plot unfolds mostly in the present. Where The Girl with the Dragon Tattoo felt like a twisted Agatha Christie, this is more of a standard James Patterson.

Lisbeth Salander (Rapace) has returned back to her home country after disappearing to the Bahamas. Her bank account loaded with money, the girl who shops at IKEA soon finds herself the prime suspect in a triple murder investigation. On the run from the police, and with abusive guardian Nils Bjurman (Andersson) still causing her trouble, it's another chance for society to cast the hacker out.

Also on the trail of Stockholm's most wanted is dogged journalist Mikael Blomkvist (Nyqvist) - the victims were two writers for Millenium Magazine, about to publish an expose of sex traficking in Sweden. With their article due to finger cops, judges and gangsters, it's really no surprise that someone shot their heads off. But Blomkvist is sure of one thing: it definitely wasn't Lisbeth.

Sticking mainly to Stockholm's cityscape, The Girl who Played with Fire loses something in its atmosphere: away from the chilly isolation of the original's cold case, this is a more modern crime story, which has less cinematic punch but keeps up the pace. Stepping up to the helm, Daniel Alfredson (brother of Let the Right One In's Tomas) shoots everything reliably enough, but lacks any major visual panache. Still, the smaller scale does ensure one thing: a brutal touch of realism in some key set pieces, most notably a boxing match in a barn and the final showdown in a shed.

The main reason it all works is the continued presence of Noomi Rapace. Settling into her character, she inhabits Salander with the same captivating edge, revealing her backstory without losing that enigmatic toughness. Nyqvist, too, is still a snug fit for Blomkvist. It's just a shame the two are kept apart for most of the movie. Instead of enjoying their chemistry, we have to make do with an invincible German, a brief (but great) appearance by a mysterious crime lord, and Sweden's own star boxer, Paolo Roberto. Which is good for him.

Adapted by Jonas Frykberg, The Girl who Played with Fire suffers slightly from its source material, which rewards its reader with supporting characters that just can't fit into a feature-length movie. Alfredson's curious production saw two screenplays developed, one of them made for TV, spanning five parts. They shot the two simultaneously, and it shows.

Fortunately, they also shot part three, The Girl who Kicked the Hornet's Nest, back-to-back with the same team. Hopefully that'll give Larsson's strong finale a decent amount of momentum. For now, Rapace's Lisbeth gives Alfredson's sequel a sting that's hard to ignore.

VERDICT

The Girl who Played with Fire slightly dampens expectations, but Larsson's fiery heroine stops the thriller fizzling out. Solid, but not superb.
Your rating
( 1 Vote )
Tags:
daniel alfredson
daniel craig
georgi staykov
girl who played with fire
let the right one in
lisbeth salander
mikael blomkvist
mikael nyqvist
mikael spreitz