Star Ratings
| | |
| --- | --- |
| | Amazing |
| | Well good |
| | Fun |
| | Meh |
| | Rubbish |
| | | |
| --- | --- | --- |
| All About Steve | | |
Written by Ivan Radford
Friday, 15 January 2010 12:53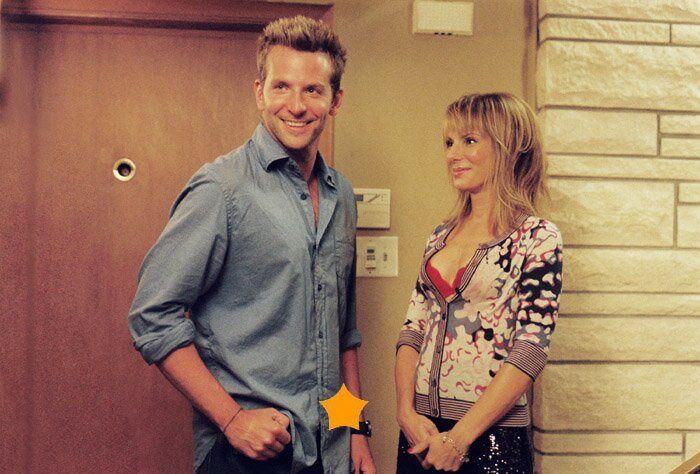 Director: Phil Traill
Cast: Sandra Bullock, Bradley Cooper, Thomas Haden Church
Certificate: 12A
Trailer
"There's over a million Stevens with a "V" in the country. It's much more popular than the "PH" way. Twice as popular, in fact. I think it was the the Brits who prefer their PH's." So speaks Mary (Bullock), crossword compiler - or cruciverbalist - and all-round nut job. A character labelled by many as the most annoying in cinema history, she walks around in knee high red boots, sporting over-styled hair and spouting factoids like a dictionary with Tourettes. And there's nothing wrong with that. The problem is that she's in a film that's completely bereft of laughter.

Mary lives with her parents. She hasn't had a boyfriend in years. And so she's set up on a blind date with Steve (Cooper), the sexy news cameraman for reporter Hartman Hughes (Haden Church). After she jumps him in the back of his truck, she quickly becomes obsessed. She writes a crossword with clues all about him. Then follows him around the country for the rest of the film.

It's disturbing stuff, this. And not just because of her stalking habits. Somehow, the scriptwriters thought background stories were needed too, like three-legged babies and collapsing mine shafts. Shoving in laugh-free scenarios to ramp up the runtime, director Phil Traill doesn't bother with jokes, or characters. Oh no, wait. There are those boots. Apparently they make her feet feel like "ten friends on a camping holiday". Wow. What depth. 

Grimacing, gurning and gawking her way through this turgid sea of trite, Sandra Bullock goes all out in her offbeat crazy performance. And it never works once. Crosswords are great. Kooky characters are fine. Even red boots can be stylish. But putting them together with no sense at all just provokes pity, not humour. Pity for any poor sap who's paid to sit through it.

VERDICT

A romantic comedy without romance or comedy? It's like watching Speed 2: you want the boat to kill them all.
Your rating
( 1 Vote )
Tags:
all about steve
bradley cooper
crosswords
iflicks
review
stalker
thomas haden church