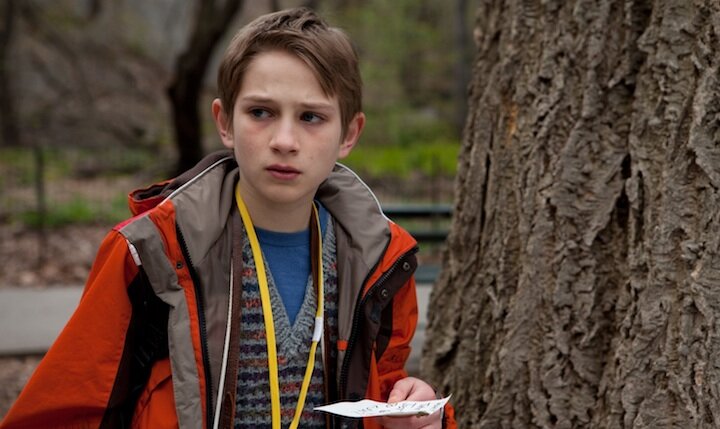 Director: Stephen Daldry
Cast: Tom Hanks, Sandra Bullock, Max von Sydow, Thomas Horn
Certificate: 12A
Trailer
Tom Hanks is dead. That's the starting point for Stephen Daldry's adaptation of Jonathan Safran Foer's novel. Forrest Gump. Larry Crowne. The driver of The Polar Express. He's gone. And his son, Oskar (Horn), is understandably very upset about it. As is the rest of the America.
But what if Tom Hanks left Oskar a message? What if Tom Hanks, in a contrived attempt to give his son an emotional journey of self-discovery, actually left a trail of clues leading to a mysterious key?
What if finding the lock for that key gives Oskar the catharsis he needs to understand what happened to his dad? What if he meets a load of strangers along the way who teach him about life, the universe and everything?
What if all of this is one big metaphor for America trying to recover from the events of 9/11?