| | | |
| --- | --- | --- |
| Oscar Nomnomnom Challenge 2012: The Winners | | |
Written by Ivan Radford
Monday, 27 February 2012 16:07

And there you have it. Another year's Oscars out of the way, with little to stick in the memory other than Bret McKenzie's red carpet pose, Angelina Jolie's legs and Sacha Baron Cohen spilling Kim Jong Il's ashes over Ryan Seacrest.
But while people moan about the dull ceremony, predictable winners and the fact that the Oscars don't mean anything anyway, we all know otherwise. Because for all their glitz and shallow self-congratulating pomp, the Academy Awards stand for something far more serious: cupcakes. 
Who predicted the most awards correctly? Who will get to munch on Meryl's blue frosting? Who will feast upon The Tree of Life-shaped fondant? 
Here, in reverse order, are the results of this year's Oscar Nomnomnom Challenge...
10
11
11
11
14
15
15
17
Congratulations to Master Cunningham! Pick as many cupcakes as you like from our exclusive, home-made, just-about-edible Oscar Nomnomnom selection: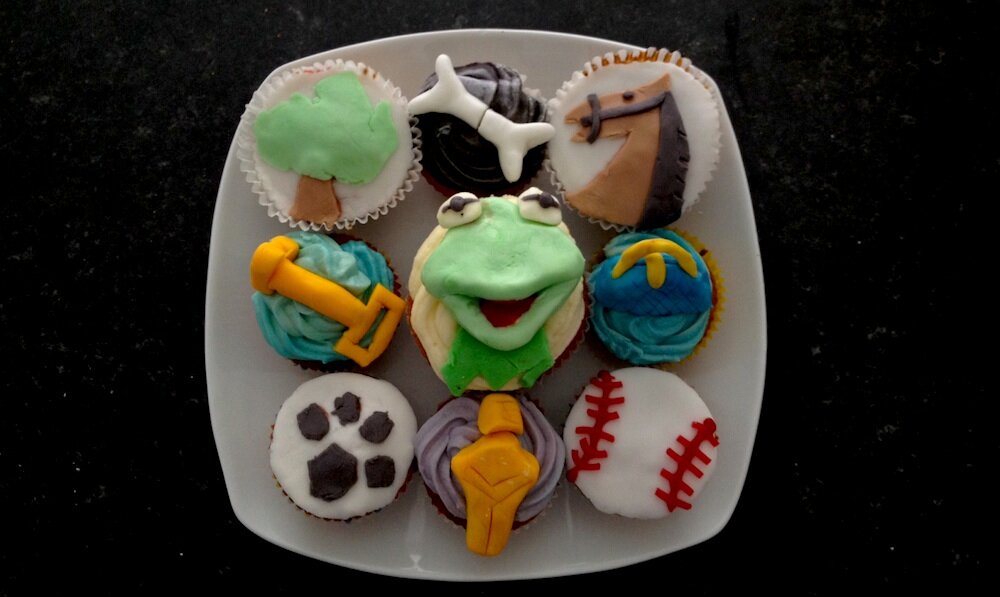 BUT...
Because Joe's entry involved a late submission of two additional categories, I would like to extend consolation cupcakes to the runners up. Seph, choose some cupcakes too.
And that's that settled. Huzzah.
BUT...
Because Seph's entry was also past the deadline and Ivan's also included a last-minute correction (albeit within the deadline), Chris Blohm is technically our official runner up. So Master Blohm, by default, you get to pick some cupcakes as well. (The two sweetest words in the English language. De-fault.)
There. Now EVERYONE'S a winner. Huzzah. Send me your delivery addresses and credit card pin numbers immediately to This e-mail address is being protected from spambots. You need JavaScript enabled to view it .
Incidentally, if anyone has any ideas on how to send cupcakes through the post, now would be a good time to speak up...