| | | |
| --- | --- | --- |
| Come to see The Beat Beneath My Feet with me at Clapham Picturehouse on Sunday | | |
Written by Ivan Radford
Friday, 21 November 2014 17:37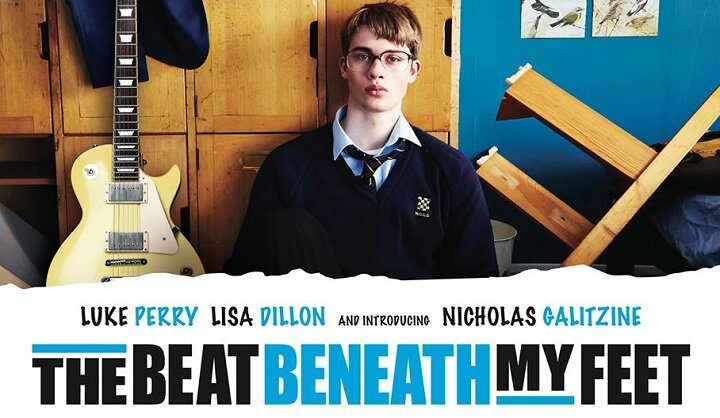 This Sunday at 3pm, I will be hosting a Q&A at the Clapham Picturehouse following a screening of The Beat Beneath My Feet. The BIFA-nominated film, which stars 90210 heartthrob Luke Perry as a rock legend, is a delightful, lovely indie flick with a superb soundtrack.
That's a happy, award-nominated film. On a Sunday afternoon. With a heartthrob in attendance (me, not Luke Perry). And a Q&A with the film's director, John Williams (not that one), writer (Michael Mueller) and young lead Nicholas Galitzine. And there are still tickets left. This, frankly, is unacceptable.
Read why the film is brilliant here.
| | | |
| --- | --- | --- |
| Film review: The Hunger Games: Mockingjay - Part 1 | | |
Written by Ivan Radford
Monday, 17 November 2014 08:01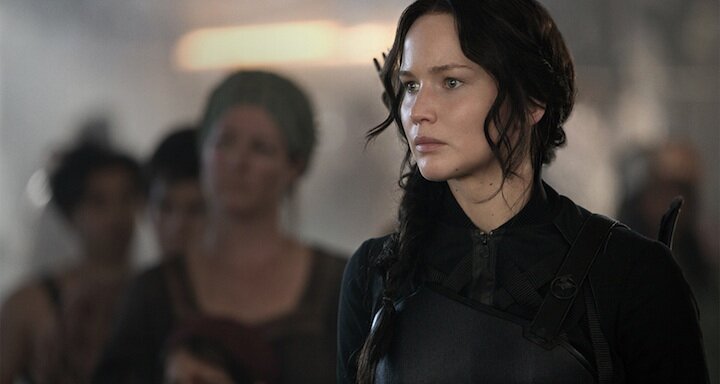 Director: Francis Lawrence
Cast: Jennifer Lawrence, Josh Hutcherson, Liam Hemsworth, Donald Sutherland
Certificate: 12A
"When has Katniss ever genuinely moved you?" asks Haymitch (Harrelson) near the start of The Hunger Games: Mockingjay - Part 1. It's a fair question: the symbol of the rebellion she may be, but she's hardly a people person. After the events of Catching Fire, though, which saw her destroy the Hunger Games arena and unwittingly lead a coup against the oppressive Capitol, she has become the most valuable weapon in the fight for freedom: a face to rally the troops.
"We need a lightning rod," points out former Gamesmaker Plutarch (Hoffman). "People will follow her." It may not sound like scintillating conversation for an action blockbuster, but that is precisely Mockingjay - Part 1's achievement: it turns a political struggle into something grippingly potent - and thrillingly personal.
The Hunger Games has always managed to weave the two closely together, ever since Katniss first pretended to be in love with Peeta (Hutcherson) for TV audiences to protect her off-screen love, Gale (Hemsworth), and family. Here, she is torn once more between the two fellas, but the stakes are higher. Waking up in the underground (and long thought destroyed) District 13 with loyal soldier Gale, she discovers Peeta is held prisoner by President Snow - Donald Sutherland, grinning like an evil Cheshire Cat - who uses him as a puppet in a series of broadcasts that leave her again caught between a screen and a horde of angry disbelievers.
The political themes of Suzanne Collins' trilogy were always destined to erupt in a blazing climax, but the final book struggled with that scale. On the page, Mockingjay was uneven, slow, missing the claustrophobic structure of the titular tournament. Chopping the novel up for the cinema might have seemed like a bad idea, but turns out to be the franchise's saving grace.
Writers Peter Craig (The Town) and Danny Strong (Danny in Mad Men) rework the story with the lightest of touches, ignoring the text's interval to find their own pace. They rely on Jennifer Lawrence to convey her character's emotional conflict while they explore this new, murky world of propaganda. And what a world it is: the new set is massive, but Collins' universe continues to be built with superb realism, from the concrete walls to the shiny attack ships.
Fittingly for a movement that prioritises people over power, every character matters, from Elizabeth Banks as Effie (who, along with Woody's rude Haymitch, lightens the mood with her attempts to sass up District 13's uniform jumpsuits) to Jeffrey Wright's tech wizard, Beetee. Julianne Moore slots right in as President Coin, ruthlessly fair, almost to a fault, her hair as straight as her blunt gaze. The late Philip Seymour Hoffman really stands out just by not standing out at all; as generous as ever, he murmurs political machinations in the background with a calculated grin before letting out a weary sigh. You could watch an hour of him debating how to make a sandwich look good and it would be fascinating.
The team resolve to send her out into the field for real to capture footage of the Mockingjay in action; footage that won't seem awkwardly scripted (what they call "propos"). And so we travel with them - and Natalie Dormer's badass camerawoman, Cressida - as their rounds descend into gun-toting skirmishes. We see planes taken down in real time; then again, edited with music and voiceover for the revolting masses. What was once a short burst of action in an uneasy novel becomes a sharp deconstruction of storytelling that takes the series right back to its reality TV roots. Francis Lawrence shoots everything with that backdrop visible; skulls and skeletons of obliterated civilians creep into the edge of the frame, while a beautiful off-the-cuff rendition of The Hanging Tree (by Katniss, with a hint of Lawrence's Winters Bone) is swiftly packaged up by the propaganda machine and turned into an earworm calling people to action. Set against brutal uprisings and even more brutal takedowns, it amplifies the importance of every single action, be it private or public, romantic or rebellious.
That savvy presentation is evident throughout, but most of all in the central set piece: an assault on the Capitol. In the books, we hear about it after the fact, but the director takes us into the heat of the moment - chopping it up, propo-style with a monologue from Hunger Games veteran Finnick. The excellent Sam Claflin laces his words against President Snow with conflict and anger, but also a knowing element of foreshadowing that ramps up the tension. And, for that moment, the boundary between the filmmakers in front of the camera and behind the camera disappears entirely - and, lit up by the lightning rod that is Jennifer Lawrence, everything feels real. A post-modern, dark, intelligent film that tackles civil unrest and propaganda wrapped up in a romantic blockbuster aimed at young adults? Mockingjay Part 1 is an exciting, emotional spectacle that isn't afraid to treat its audience like grown ups. When has Katniss ever genuinely moved you? Every second she's on screen.

| | | |
| --- | --- | --- |
| The Imitation Game - a crossword film review | | |
Written by Ivan Radford
Friday, 14 November 2014 13:51
The Imitation Game is out in UK cinemas today. To find out what we thought of the film, solve this simple word puzzle... then use the answers to fill in the blanks below.
Or, for a quick verdict, the highlighted letters can be re-arranged to form this one-word verdict:
_ _ _ _ K _ _ _!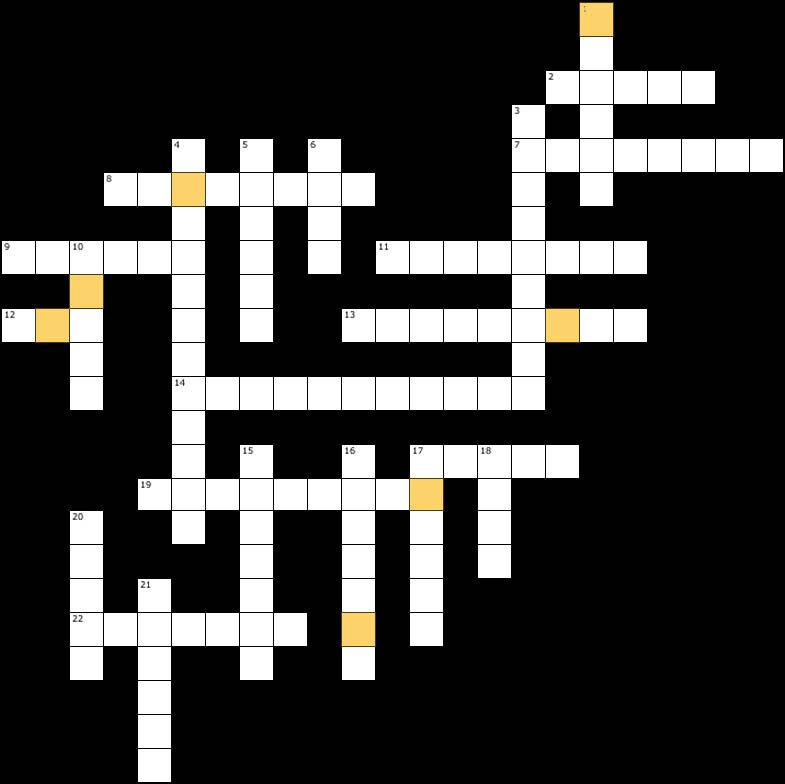 Across
2. Nobody
7. Not an insider
8. Intimate
9. Rebels against
11. The ___ - a 1963 horror film
12. Male
13. To do with the government
14. Causing astonishment
17. Hero
19. By-the-numbers
22. Jogging
Down
1. Rhymes with "toasts"
3. Not nothing
4. PowerPoint
5. Emotional
6. Algebra
10. Last
15. A John Lennon song
16. Computer
17. Actors go behind these
18. ___Station - a games console
20. Tale
21. One of a kind
Fill in the gaps:
Aptly 19 ACROSS, the film 9 ACROSS its conventional 4 DOWN to become a rousing 20 DOWN of a 21 DOWN 12 ACROSS who did 3 DOWN 2 ACROSS could 15 DOWN. Keira Knightley is 17 ACROSS. Benedict Cumberbatch is 14 ACROSS. More about the 12 ACROSS than 6 DOWN, the 10 DOWN 17 DOWN neatly weave the 8 ACROSS and the 13 ACROSS, turning The Imitation Game into an exploration of whether a calculating 7 ACROSS can 18 DOWN at being human. There are 1 DOWN in his 16 DOWN - and they are both 5 DOWN and 11 ACROSS. Oh, and there's a lot of 22 ACROSS.
| | | |
| --- | --- | --- |
| Leeds International Film Festival / Raindance Interview: Luc Chamberland (Seth's Dominion) | | |
Written by Ivan Radford
Sunday, 09 November 2014 18:34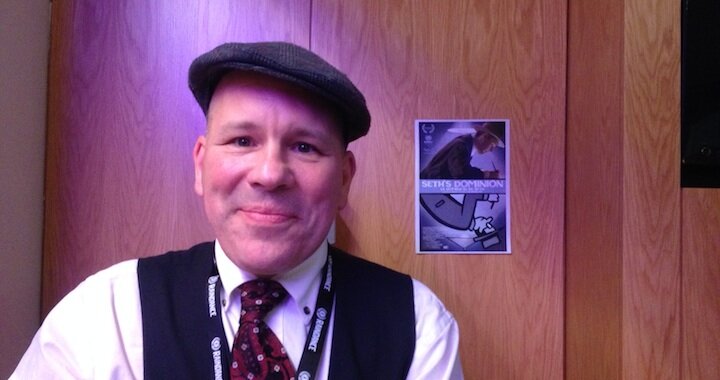 Have you heard of Canadian cartoonist Seth? Whether you have or haven't, Seth's Dominion, Luc Chamberland's documentary about the artist is a fascinating watch. After premiering at the Raindance Film Festival, it screens at the Leeds International Film Festival this week (tonight and again on Thursday 13th November).
I sat down for a chat with the director - who has directed animation for DreamWorks on Joseph: King of Dreams and also contributed to Space Jam - about his pet project, comics and the importance of the cinema experience.
With his French-Canadian accent and flat cap, Luc has a schoolboyish enthusiasm for his work - and, perhaps even more so, for Seth's, which he evidently loves for its inspirational quality and self-deprecating humour, as well as the way it blurs the lines between fact and fiction. Luc talks in similar way, saying one thing then undermining it with a knowing joke. He takes himself seriously, but doesn't. (But really, underneath that, he does.)
In the film, Seth says there's an arrogance to artists who produce art about themselves that what they say is worth hearing. Seth's Dominion is, in a way, autobiographical. Does Luc think he's worth hearing?
The director grins.
"I would like to be like Quentin and say this is the beep beep best beep beep film beep beep ever you have seen beep beep in your entire beep beep life. I would like to be like that but I think I'm a little bit… I have an ego, but I'm a little more humble."
He drops the 'h' when he talks, partly because of his accent, but partly because you get the impression he wants to move on to the next sentence as quickly as possible. He doesn't slow down.
"My film isn't as brash as a Tarantino film but if people will make the effort of siting in the cinema and watching it, I think they will not realise it, but they will be taken by the hand and brought into that realm for a dream. And, hopefully, they get a high out of it! I tried very hard to make Seth's Dominion atmospheric and at the same time, a film that is inspirational for people."
The film is a documentary, but it's not the kind of film you'd expect: animations of blue and grey crop out, while there's no sign of vox pops at all. Was that always the aim?
"If I say the film is about a guy in his basement who draws a comic book, no one will want to see it! But it's not just that. There's so much intensity in that guy in the basement and maybe the filmmaker has a lot intensity in himself that he keeps quiet. So instead of having a traditional documentary where you film someone and he's talking and you film someone and he's talking, we go beyond that. He offered me his diary and unpublished comics and said have a look and you can animate these. That would make the film very different, not a film about a comic already published but a film that is an accompaniment to his work. And his comics, in print, are black, grey, blue and white. That's the four colours. And every frame, he draws his characters slightly differently. So I said I'm going to do it the same way. So I forced myself and went against every nerve I had as an animator and said that every time I had a new frame, I would draw them slightly differently and follow his style completely.
When he refers to the filmmaker - in third person, naturally - he smiles knowingly. But for all the apparently autobiographical elements, Luc generously gives to spotlight to Seth. Was he aware of that divide between him and his subject?
"Something that can annoy me a bit is a documentary about a person who is making the documentary. This is a bit of that, but I hide it. You never hear my voice. You don't know that I'm doing this. I try to make the camera disappear. I do have a cameo - my Hitchcock scene! - but that's it. But a lot of filmmakers do do that. James Mason did a documentary called The London Nobody Knows. It's a fantastic film, not just because you discover bits of London that don't exist anymore, but you have James Mason, who has one of the most beautiful British voices ever, talking and explaining to you. And it works fantastically in that case. In other cases, I would be annoyed by a person who wants to talk about that subject but really it's about the person."
So how much similarity did he think there was between him and Seth?
"Look at me, I'm a dandy!" Luc laughs, proud of his waistcoat and flat cap combo.
"I love to wear suits, ties, a little hat… But I met my match. Seth is more dandy than me! Seth is much more sharply dressed than me. People say I work hard, 60 hours a week. Seth works more than me! I met my match completely. It's a kindred spirit, I think. We were made to meet and we shared our passions. I wanted to mix all these things. I'm British, I'm Canadian. I love comics. I love animation. I love live action as well."
He's warmed up now. The sentences are flying past.
"There's the Gerry Anderson influence at play with the puppet work. There's the Avengers, John Steed, there," he indicates his cap and waistcoat again. "There's all these elements that I mix with my French-Canadian upbringing, so it's why the film is… it's not just looking at Seth, we go inside him. It's not a simple documentary. I'm trying to go beyond what we ever do usually in documentaries. I'm very ambitious."
It's clearly a very personal project for Luc. How big a team was there working on the film?
"I had a team of people - it's too much work for one, come on! - but I storyboarded everything and had a team of people who helped me. It's been an eight year process! I did a little bit every year. My favourite pastime was making my film. I direct commercials, I'm a director for hire, but I wanted to do something that was exactly the opposite of what I'd being doing. You know, fast! Quick! Explode! Car! Bang! Boom! Zing! Bang! No. I wanted to do something that was contemplative."
Was that long period frustrating, or rewarding as it gave him something different to go back to?
"I prefer to do something faster, in a more efficient way. Like a commercial, you sit down, you have a schedule. Or like a feature film for DreamWorks, I had a contract for one year to direct the animation. But money-wise, the pet project doesn't always get the finance you want. So you can only put time into it, if you don't have the money. So every week, I would do something on the film. In the summer, from the end of May to September, I would be working with two to three animators for seven summers."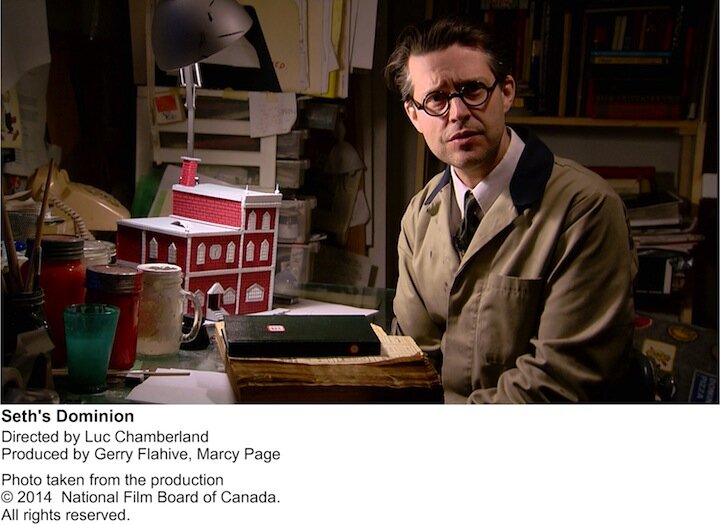 Was Luc ever hesitant about taking these images on the page and making them move? That he would somehow lose its Seth-ness in adapting them for the screen? Luc came up with a clever solution…
"When you read comics, a reader puts his own timing. You slow down here, you have your own rhythm. But [in animating them] I impose a timing on the comics. I chose my timing. And I wanted my timing to be true to Seth. So I got Seth to do his own voiceover and read his own comics and with that I was able to get a pacing, which is really a pacing of what he wants. Then I felt confident to tell those stories."
While it took the director forever to make, the film is surprisingly short. How hard was it to show such restraint? Did he reach a point where he knew the film had done its job?
"I'm just scratching an iceberg! But I wanted to do that. I wanted people to have a feeling when it finished of "Already?" We're scratching the surface. There's so much more. In the film, we see bits of a puppet play, but the full play will be on a DVD a year from now. There's two or three animations not in the film that will be on there in a year too. But the actual experience of seeing the film, I insist on it being in the cinema. It makes a complete difference. I cut the film for four or five months and then I did the mix and the screen was maybe big like the wall here - it was a big screen. Then, it was projected at the Ottawa Film Festival [where it won grand prize for best animated feature] on this giant screen! And it was like a truck went over me. The experience of sitting in a cinema watching a film is duplicating [sic] a hundred times fold the emotion I tried to put in the image. And the music! I got 32 musicians for the soundtrack. It gives it a whole different feel on a big screen."
So just how well-known is Seth?
"If you ask the elite and the big heads of the comic book circles, if you ask them for the 10 most important artists, one of them is him. Maybe some will put him at the top of the list or the bottom, but he's definitely one of the 10 most important alive right now. I grew up reading a Belgium magazine called Spirou. All the best comic artists in Europe work on that magazine. It's weekly. It's been going on for 77 years now. It's a tradition. I grew up reading that. I was crazy about it and I had a sensibility for European comics. Then I went to Europe and met my favourite comic artist at Spirou and they invited me to their house and it was like "Wow!" And I ended up working at London. In London, there were no French-European comics available. There were the American ones and the British ones. There was Alan Moore. I love Alan Moore! Reading Vendetta was a watershed event for me, a new experience. Anything Alan did was a very intense thing to read. An incredibly comic book artist! It's a different sensibility. It's one I like."
How did he first discover Seth?
"I discovered Seth in London! There is the store Gosh! Comics, near the British Library, now on Berwick St. In the Gosh! store, I came across Seth. "What is this guy?" It was very European, but he was American. That was weird, but I really liked it. I started to read everything, then I realised: he's not American, he's Canadian! When I went back to Montreal, by sheer coincidence, Seth was doing a conference there and I went to see him… and the rest is history.
As he says, the film leaves you wanting to find out more about Seth and his work. What would he recommend as a starter?
Luc pauses, not because it's hard to think of one, you suspect, but because there are too many for him to name.
"There is The Great Northern Brotherhood of Canadian Cartoonists. That is the history of Canadian comic books. It's a lush book! It has all the professionals working in Canada who create all of these comics and reading that is incredible. Seth talks about 25 maybe 30 authors in that book. But only three exist for real. So he mixes reality and fiction completely. That is an amazing book. But if you take the book It's a Good Life, If You Don't Weaken, it's one of the best comic books ever. It's just Seth, a comic artist who questions himself and his career, and he discovers another artist, who is doing illustrations in cheap comic books and ends up having an illustration in the New Yorker. And his style is very similar to Seth. Seth is curious and wants to find him. So it's this journey trying to find this guy. It sounds very mundane, but it becomes this Citizen Kane epic!
Those mundane details are the foundation of Seth's Dominion, which follows the artist's clockwork routine to the minute, including his 1.30am bedtime.
"I really think it's an intense film. You don't realise it, but you get a sense of real privilege getting close to his life. And you realise: everything is important. He's not switching off or relaxing. He's always working and thinking really hard to do everything. He wants to sit on his table in the asement every day and work. And the drive nd the professionalism, he has on his own; the person he wants to beat is himself. And it's always your best inspiration is trying to be better than yourself. And I try to capture that when you discover so many layers and you discover this guy is extremely intense. And you will have, yourself, maybe some personal experience you can feel in parallel. He's talking about memory and I try to focus on that; the older you get, the more memories you have. And people don't realise those memories are very important. The more you have, the more your nurture those memories. The more you learn from those memories, the more you have a better life in the present. And that's what Seth is trying to explain and something I believe in.
How hard was it to get that access to his life? Was Seth hesitant? A guy comes up to you at a conference and says "Hey, I want to make a film about you…."
"I would be very wary of that person! Seth was very generous. We had a long conversation about what the film could be about and that went on for a very long time before we felt confident about memory and his personal diary. That reassured him a bit, but I went to see him once a year for a weekend and filmed a little bit, or a puppet play, or filming him with his city of Dominion…"
And has he seen the film?
"I showed Seth a rough cut with no animation or music so he had an idea of what was going on and he was very worried he would be depressed for two weeks after seeing the film and would stop working and would just question himself. But he came back to me and he said, now I feel more energised to go back to the drawing table. And that's the best answer I could have!"
It is a strangely inspirational movie, although one that does have sad bits too.
"It's melancholic," agrees Luc, "but an uplifting kind of melancholy. He was worried I would never manage to do that - I was worried I wouldn't do that!"
I congratulate Luc on his achievement, but the conversation still isn't over.
"Stay until after the credits," he adds, "because there's an important sentence that comes up. It's something Seth said to me during the middle of filming, when I was wondering whether I should continue or give up and stop. But halfway through production, I started to show him the animation and he completely stopped doubting."
You can tell from the way the director's face lights up that Seth's confidence meant a lot to him - and how much his own confidence is already driving him to consider what he might make in the future. The humble ego of an artist.
"Seth did give me carte blanche," Luc continues. "He said in writing: 'When I'm hired to do a project I'm hired because I'm Seth and I want carte blanche to do whatever I want. This is how I work, so I will give you carte blanche.' So I had this incredible confidence from him to do what I thought was right so he could focus on his comic. Me, I'm a nerd filmmaker who can't wait to do another film, a James Bond movie, a Doctor Who… and all these things are not Seth. Seth is about everyday life. And everyday life is wonderful is intense. And we don't notice it. I hope when you see my film you will notice your life and that life will be more satisfying for yourself."
He pauses.
"That's some good bullshit, isn't it?"
Seth's Dominion screens at the Leeds International Film Festival on Sunday 9th November and Thursday 13th November. Read our review here.
| | | |
| --- | --- | --- |
| Film review: Interstellar | | |
Written by Ivan Radford
Thursday, 06 November 2014 18:14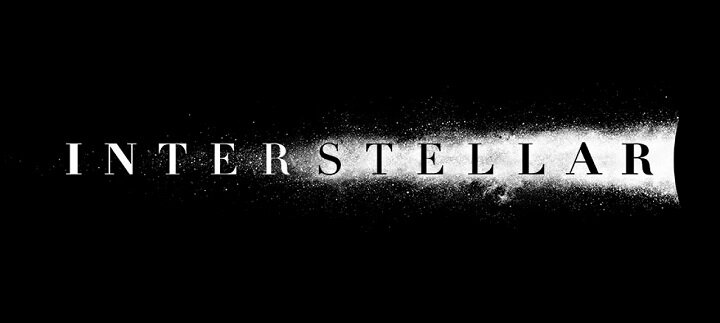 Director: Christopher Nolan
Cast: Matthew McConaughey, Jessica Chastain, Michael Caine
Certificate: 12A
Note: This contains very mild spoilers. For example, two lines of dialogue. And the description of a planet. If you want to go into this film cold, do not read this review. Or any other review, for that matter.
Imagine, if you will, that you're trapped behind a bookcase. Now imagine that you've been there for an infinite amount of time and you're frantically trying to tell the person on the other site that you need to get some air. Then imagine that a tiny crack suddenly appears between the books, just wide enough for a sliver of paper. So you grab the nearest notepad and start writing. Not just one thing, but everything. Life, family, mortality. It all comes pouring out, an endless scribble of ideas, somehow squeezed into a single ambitious, impossible, wildly uneven message.
That's what Interstellar boils down to.
Matthew McConaughey plays Cooper, an engineer turned farmer in a future where the dust-stormed Earth needs crops, not clever starship pilots. His kids, Murph (Jessica Chastain) and Tom (Casey Affleck), are taught the moon landing was faked and that harvesting corn is the key to humanity's future. Only when they stumble across a NASA base do they learn from Professor Brand (Michael Caine) that the real answer to mankind's survival is in the stars. The plan? Pop into a worm hole and out the other side to find a hospitable planet.
It's a bold leap, driven by a most desperate human urge - but Interstellar struggles to make that jump between the divine and the domestic.
Christopher Nolan has always been a rational storyteller, who believes in manmade miracles rather than mystical fate. After all, he chose Batman as his superhero: a guy with no powers at all. The Prestige, the closest he has come to a film about magic, is more about the deception and guilt of murder than making tiny birds disappear. His work is at its best when communicating emotion through logic or character through structure; Memento's fragmented struggle to move on from something that cannot be pieced together; the haunting grief of Inception's memory permeating the subsconscious.
Interstellar attempts the same thing, stretching the bond between father and daughter across galaxies - hell, even dimensions. When Cooper and his crew - Amelia (Anne Hathaway), Romilly (David Gyasi) and Doyle (Wes Bentley, whose ongoing cinematic comeback remains a delight) - touch down on one water-logged planet, its heightened gravitational force is nothing compared to the emotional blow of realising that one hour on the surface is worth seven years back home; relativity has never seemed more relative.
If that's the movie's biggest achievement, it's one heck of a feat. But it also means it peaks a third into its runtime - because Interstellar reaches out for such greatness, then keeps on reaching. More worlds, more holes, more theoretical physics. Inception's complex structure had a strictly defined limit that sent the film in on itself. Interstellar does the opposite, expanding to galactic proportions.
"We got this far, further than any human in history," declares Brand. "Not far enough!" retorts Cooper. And so they keep venturing into the darkness for 169 minutes, clutching at distant stars.
"Do not go gentle into that good night," Brand is keen on reciting, over and over, to his team; an unsubtle mission statement that feels more syrupy than scientific. It's no surprise that the project began as a Spielberg project based on Kip Thorne's theories, which Nolan later converted.
That wide-eyed streak, so unlike the director's previous work, easily makes Interstellar his most emotional movie to date. It's no coincidence that it also has, in a way, the first happy(ish) ending he has ever written. And the script, co- created with his brother, Jonah, can't quite reconcile that loved-up tone with the rest of film's approach.
And so we have lofty ideas that soar until they reach critical mass, then implode and suck things down to Earth with a bump. It's a strange sensation, which gives rise to awkward ripples in the movie's continuum of earnestness; blips of exposition where the admirable becomes laughably bad.
"Love is the one thing that transcends time and space," argues Annie during one especially earnest discussion. Anne Hathaway's straight face just makes it sound worse. During another decisive turning point, Caine's equally serious professor (only the robots deliver a welcome vein of humour) addresses our departing hero. "By the time you come back," he intones, "I'll have solved the problem of gravity."
Hans Zimmer's overbearing score, determined to conjure up All The Feels, is low on Inception-style BRRRMMMMS because it doesn't need them: the dialogue honks all on its own.
And yet. And yet. There are undeniable moments of wonder here: singularities painted on screen with a fiery brush and multi-coloured arrays of lights that flash across time-bending tunnels. The visuals are jaw-dropping, the kind of thing that makes you marvel at the potential of the universe. You might even start to consider your own mortality. Then Michael Caine pops up to recite poetry and you consider what you're having for dinner.
It wouldn't work at all, if it weren't for our lead couple: McConaughey is magnificent as the intrepid explorer who just wants to get home to his kids, while Chastain delivers real heart as the loyal Murphy, who can't bear to visit her childhood home, which she was convinced was haunted. Their relationship grounds the whole adventure, mostly thanks to a sterling turn from Mackenzie Foy as the young Murph, who gets almost an hour to shine in the first act before her pa takes off. (It's telling that the final third, on the other hand, leaves you gawping at famous actors rather than engaging with characters.)
Those hints of a spiritual world laid early on are, inevitably, dismissed for a a human tale, focusing instead on our race's drive to exist - the key to mindkind's survival, nay for its brilliance. Forget God or aliens, it seems to hint in its most reverent moments; we make ourselves in our children's image.
Of course, it's absurd to even attempt to present these kind of concepts on camera. Even writers who deal with this stuff day in and day out on Doctor Who invented the get-out-of-jail-free adjective "timey-wimey".
As heads spin round and round in the audience, gravity vaguely emerges as central to Interstellar's space-time paradox - but so does love. That balance works until the two collide, Higgs Boson-style, into one heavy-handed climax that carries more mass than the God particle. And after a journey that has taken us to Kubrick and beyond, Interstellar suddenly finds itself back behind that proverbial bookcase, feverishly trying to communicate too much in a ludicrously rudimentary fashion.
"We've always defined ourselves by the ability to overcome the impossible," says Cooper, early on. "And we count these moments. These moments when we dare to aim higher, to break barriers, to reach for the stars, to make the unknown known. We count these moments as our proudest achievements."
It's as much a motto for Nolan's career as humanity - just read the reactions to Interstellar from other directors in this excellent Guardian piece to get a sense of how rare this kind of filmmaking is. It's stunning, ambitious stuff. The result may not go down in history as one of cinema's proudest achivements, but it will be counted as a moment that dared to reach. If Interstellar is ultimately defined by its inability to overcome the impossible, there's no huge shame in that.
| | | |
| --- | --- | --- |
| The Beat Beneath My Feet - a toe-tapping BIFA nominee on its way to a cinema near you (maybe) | | |
Written by Ivan Radford
Monday, 03 November 2014 18:49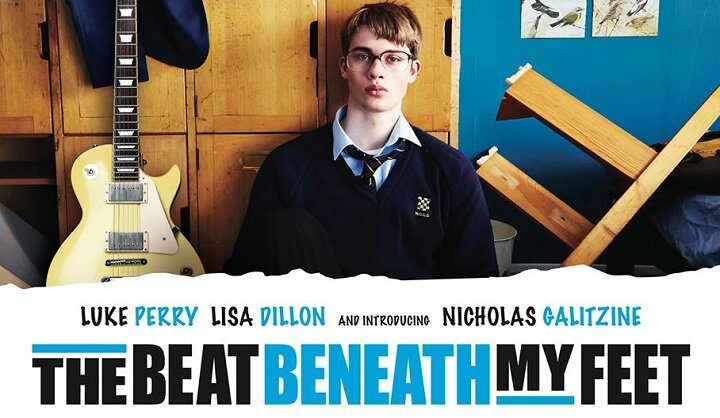 Today, the British Independent Film Award nominations were announced and included one indie film in particular that deserves it: The Beat Beneath My Feet.
John Williams' brilliant drama premiered at the Raindance Film Festival in September, where it sold out the final weekend of the festival. With the capital's film world distracted almost immediately by the arrival of Raindance's bigger brother, the London Film Festival, though, I resisted writing about it then, when it would simply get lost in the noise. So listen up.
The Beat Beneath My Feet follows a teenage boy, Tom (Nicholas Galitzine), who discovers that his nightmare new neighbour, Steve (Luke Perry), is actually a former rock star in hiding after faking his death to avoid taxes. Wanting to become a musician himself, Tom begs Steve for secret lessons ahead of his school's battle of the bands.
Will Steve say yes? How will his single mum react when she finds out the man next door she dislikes is bonding with her son? Will Tom enter the battle of the bands? And what about that other musician girl in his school he has a crush on?
The narrative could easily follow the same tired beats, but the movie drums up a rhythm all of its own. And that stems directly from the soudntrack. Directed by a guy who knows his music videos, Tom's songs take over the whole screen with vibrant animation, backed up by Nicholas Galitzine's fantastic voice. When he's not singing, Nicholas is equally charming, his downbeat demeanour and awkward relationship with his mum (an understated Lisa Dillon) both immediately convincing.
Luke Perry will be the big draw for many, following his role as 90s heartthrob Dylan McKay in Beverly Hills 90210, and he doesn't disappoint, enjoying his role as the grouchy mentor while still finding time to show a sympathetic side. More importantly, though, he's a generous performer, bringing out the laughs in Michael Muller's script but still allowing Galitzine to shine in the lead.
The result is a toe-tapping indie that, thanks to its catchy soundtrack and sincere heart, is an infectious number with a tempo that sets it apart from the coming-of-age crowd. It is, quite simply, lovely.
After delighting audiences at Raindance, the movie has now been nominated for the BIFA's Raindance Award - ranking it alongside fellow feel-good flick Pride and the equally ear-worming Frank. But, even more excitingly, The Beat Beneath My Feet has secured a UK theatrical release at the Clapham Picture on the 9th, 16th and 23rd November (BOOK TICKETS NOW).
Want to see the film near you? You can back it on Crowdshed and help it to find wider distribution. Then follow the movie over on Twitter @BeatBeneathFilm and shout about it. This is one of those indie films that not only needs support to be seen, but also deserves it. Hopefully, today's BIFA nomination is just the start.
| | | |
| --- | --- | --- |
| '71 leads 2014 BIFA Award nominations | | |
Written by Ivan Radford
Monday, 03 November 2014 13:43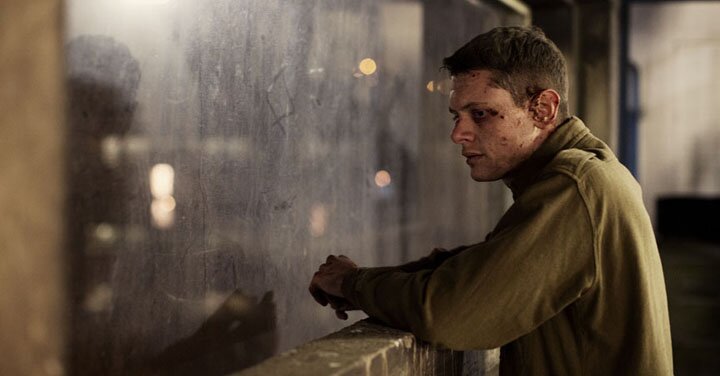 The 2014 BIFA award nominations have been announced and '71 is leading the pack with a whopping nine nominations.
Yann Demange's fantastic thriller, which sees a young British soldier stranded in the streets of 1971 Belfast following a riot, has not only got a nod for Best Director and Best Script but also Best Supporting Actor (Sean Harris) and, of course, Best Actor for Jack O'Connell, who blew everyone away with Starred Up last year.
But '71 is far from the clear winner: the number of great films snapping at its heels is testament to what has been a fantastic year for indie Brit flicks, with Pride on seven nominations and Frank, Mr. Turner and Catch Me Daddy all receiving five apiece.
Pride picked up nods for Best Supporting Actor (both Andrew Scott and Ben Schnetzer), where they will compete with Michael Fassbender (and his giant papier mache head) in Frank.
The Imitation Game's Benedict Cumberbatch, meanwhile, who would normally dominate headlines and award races, is almost swamped by the volume of talent around him, with Timothy Spall in Mr. Turner leading a field that includes Brendan Gleeson for the wonderful Calvary and rising star Asa Butterfield for X+Y.
Keira Knightley suffers the same fate as her Imitation Game co-star, with challenges coming from Testament of Youth's Alicia Vikander and Lilting's Cheng Peie Pei, not to mention Belle's Gugu Mbatha-Raw. Supporting Actress is equally impossible to call, with the gong going to either Dorothy Atkinson for Mr. Turner, Imedla Staunton for Pride, Maggie Gyllehaal for Frank, Sienna Guillory for The Goob or Sally Hawkins for X+Y.
Perhaps most impressive of all is the line-up of directors up for the Douglas Hickox Award for best debut flick: Daniel Wolfe and Matthew Wolfe for Catch Me Daddy, Hong Khaou for Lilting, Iain Forsyth and Jane Pollard for 20,000 Dayson Earth, Morgan Matthews for X+Y and Yann Demange for '71.
And a special shout-out to The Beat Beneath My Feet for getting a nod for this year's Raindance Award, which was one of the most impressive films at this year's festival. (More on that later...)
The jury for the 2014 British Independent Film Awards will be chaired by Tom Hooper and include Sean Ellis, Tracy O'Riordan, Stanley Tucci and Luke Treadaway. The winners will be announced on Sunday 7th December at the Old Billingsgate in London.
Read on for the full list of BIFA nominees.
Read more...
| | | |
| --- | --- | --- |
| 5 things we learned from Fury's press conference | | |
Written by Ivan Radford
Friday, 24 October 2014 06:39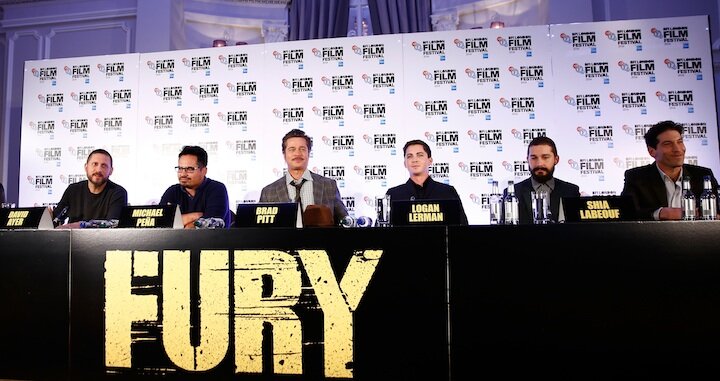 David Ayer's Fury, is out now in UK cinemas. It's a thrilling, horrifying war movie that strips conflict down to the bare bones of adrenaline, a race to survive reinforced by the relative naivety of Logan Lerman's newcomer to the group piloting a Sherman tank (played by Brad Pitt, Shia LaBeouf, Michael Peña and Jon Bernthal).
The director and cast gathered to talk about the film at the London Film Festival. Here are five things we learned from the Fury press conference:
1. Working with David Ayer is tough
David Ayer has always had a thing for action and chaos: in End of Watch, he covered Michael Peña and Jake Gyllenhaal in cameras to get a handheld sense of urgency. It's a tough gig, says Michael: "Working with David is like getting a root canal. It sucks."
But the pair continue to work together, despite the dental pain. "I wrote the role of Gordo with Michael in mind," admits David.
2. Each character had a detailed back-story
Each character had a detailed back-story, says Logan: "We all had very specific back stories. we worked for months before shooting." Lerman know where he came from, what his is father did, his education…
But David chose not to include any of those scenes where the group's backstories were mentioned. "It ultimately became a directorial choice to cut out the now-I'm-going-to-tell-the-audience-who-they-are-stuff," says Ayer. "It's testament to how good the cast are that we didn't need the standard issue stuff."
3. Fury is not a film about sides
Fury is "not a film about sides", says Brad Pitt. "It's a film about acute psychological trauma."
Indeed, the claustrophobic experience of the soldiers facing the horror of conflict is all the more effective for its visceral, apolitical focus.
For the director, the bond between the cast was central to communicating that.
"It's about a family. This family happens to drive around a tank and kill people," comments David.
"Talking to vets, even vets who have recently come home, one said war is ludicrous. You can't look at it," adds Pitt. "We constantly slip into conflict no matter how much we evolve... always."
One journalist asks another question along those lines. Pitt looks at him and says he has nothing more to add. Well, quite.
4. Shia LaBeouf found the project extremely rewarding
Shia LaBeouf's preparation to play the role of Bible-reading Boyd has been widely covered in the media, from reportedly not washing to cutting himself on the cheek to make his scars look real.
Shia looks into the distance as inane questions about what it's like to be at the London Film Festival, but lights up when asked about what he got from the film.
"This has been the most rewarding project for me in my life," he says. "Extremely rewarding."
This is also the most dedicated film Logan Lerman has ever been a part of: "After reading the script, it was this or nothing."
"We emulated out relationship in the movie - so I guess there was a lot of conflict on set," the actors joke.
"I was the new kid," laughs Lerman, "so that's how I was treated!"
Staying in the mindset was tough, says Jon Bernthal, who plays ammunitions man Coon-ass.
"It's our job to be in the mindset as dark and dangerous as possible. You wrap, you fight, you work out, you sleep. Any outside influence, computers, etc, were the enemy."
"Going home after that, it is tough," he continues, but points out how their job is nothing compared to actual soldiers. "I came out of it with respect for the guys who do go to battle and have battle ringing between their ears. I'm just a monkey wearing make-up."
5. David Ayer doesn't like digital
"Either you're making a film or you're making videos," says David Ayer on the choice between digital and celluloid.
"We tested various platforms. There's such a subtle palette and patina to the world we designed that in digital you ended up with blacks and muddy greens…"
Pitt, though, reckons there's "no difference".
"I'm game for either," he says. "I love film, but digital is now… finding its own aesthetic."
6. Brad Pitt spent most of the time on set in the tank
The cast actually used a Sherman tank - and filmed in a slightly larger replica.
"The turret turned, the gun loaded, the radio transmitter received…" says David. "it was utterly maddening to film it for me. I like a lot of coverage. I would just go in a corner and cry while it took hours to light this thing."
For the cast, it was essential to getting into the right mindset.
"There's nothing ergonomic all about a tank," says Pitt. "It's not made for habitation in any way!"
"As we got to know the tank, we got to know the comfort spots, where you could put your coffee. We became quite proprietary over our home!" he jokes.
Ayer notes, though, that between takes, "Brad would stay inside of the tank on set".
"It was like his eagle's nest!" he adds.
| | | |
| --- | --- | --- |
| The BFI 28th 2014 London Film Festival | | |
| | | |
| --- | --- | --- |
| LFF film review: Fury | | |
Written by Ivan Radford
Sunday, 19 October 2014 18:41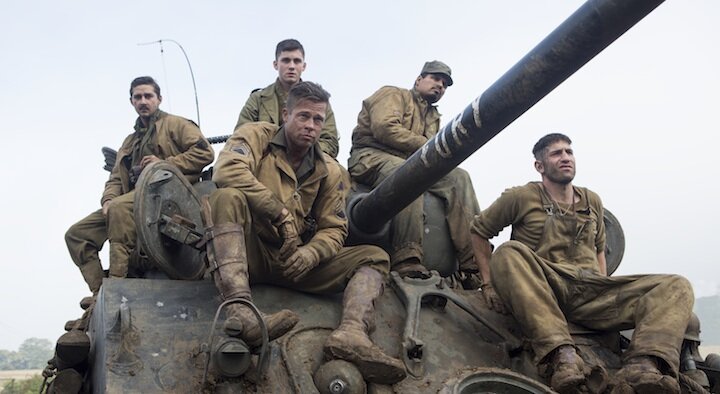 Director: David Ayer
Cast: Brad Pitt, Logan Lerman, Shia LaBeouf, Jon Bernthal
Certificate: 15
"Ideals are peaceful. History is violent."
War is hell. It's something that bears retelling to each generation, but it doesn't excuse a war movie from repeating the same old, tired habits. Fury, though, is far from tired. It's awake and positively buzzing.
Director David Ayer gets down to business straight away, barely pausing for exposition before stabbing someone in the eye. The year is 1945. Hitler is desperate. And the Americans in tanks driving through German countryside? They're screwed.
We quickly fall in with the crew manning Fury: Bible-quoting Boyd (LaBeouf), gun-toting Coon-Ass (Bernthal), driver Gordo (Pena) and their leader, Wardaddy (Pitt). But their names are as irrelevant as the context: history is violent, so they are too. The one exception? Norman (Lerman), a fresh-faced clerk shipped to the front to fill the spot vacated by the team's late assistant driver.
Norman's introduction is our window onto the war; literally, at times, as we frequently look out of his hatch at the ongoing carnage. That claustrophobic sense of location gets right under your skin, thanks to Ayer's direction, which keeps the cameras inside the belly of the Sherman tank as much as possible. As a result, it's impossible not to feel some attachment to the boys on patrol, despite us (like Norman) knowing barely anything about them. Once again, brevity is all that is required: Gordo's conflicted feelings are summed up by the look on Michael Pena's face; Pitt's fatherly sergeant does his best to break the boy in; while an astonishingly understated Shia LaBeouf carries the weight of war on his shoulders with just the shrug of a cigarette.
Bernthal sticks out somewhat, thanks to his overtly aggressive performance - weapons man Coon-ass is the most visibly affected by the battle - but the bond between the unit is what matters; the ensemble genuinely feel like a family, albeit one fuelled by aggression as much as affection. One standout scene halfway through sees that tie contrasted with that of a real German family; a striking juxtaposition that takes place around a bizarrely pristine dinner table.
Amid the stern veterans, Logan's naive junior brings a heavy dose of fright to the mix. The result is a cocktail of adrenaline, repeatedly shaken up in that metal container: Fury distilled, from a potent blend of anger and fear. David Ayer's script casts aside the politics and history lessons: here, there is no good or bad, no sympathy or hate, no English or German. Just killing, by knife, shell or machine gun. Or, if necessary, by running over. Heroes are pushed to horrific extremes, enemies display unexpected acts of kindness. The only difference between them? Who shoots first.
That combination of confined location and stripped-down combat gives each bloody set piece the kind of nerve-jangling tension that made Saving Private Ryan's opening so shocking. This is war on rails - and it thrives on the intense rush of survival. The film lasts more than two hours. It feels like 30 minutes. Thrilling and terrifying in equal measure, Fury retells the violence of history for a generation where peace remains an ideal.

| | | |
| --- | --- | --- |
| LFF film review: The Duke of Burgundy | | |
Written by Ivan Radford
Sunday, 19 October 2014 06:47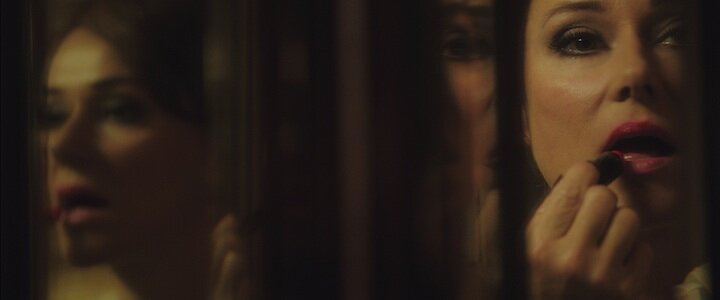 Director: Peter Strickland
Cast: Side Babett Knudsen, Chiara D'Anna
Showtimes: Oct 19th
How do you follow up Berberian Sound Studio? Director Peter Strickland comes up with another assault on your senses - but this time, ones relating to something far more private.
The film follows rich recluse Cynthia (Borgen's arresting Side Babett Knudsen) and her cleaner, Evelyn (a wonderfully timid Chiara D'Anna). Every day, Evelyn turns up on Cynthia's doorstep, sweeping the home's floors and washing her undies. When she makes a mistake, though, she is swiftly punished - in the most humiliating of ways.
What soon becomes apparent, though, is that this couple are engaged in a sadomasochist ritual; a BDSM bond that they reinforce every day with strict routine and sexual relish. But while Evelyn enjoys their game, Cynthia eventually starts to tire: it's not easy being mean all the time. And so, as the months go by, The Duke of Burgundy captures the gradual breakdown of their relationship. Despite their physical openness, terse conversations and unsaid frustrations pry the pair apart.
Strickland stitches together this study in pain and pleasure with careful precision; raunchy encounters in the bedroom and tearful moments in the study care are cut with still collections of butterflies, which Cynthia keeps trapped in cases on the wall. The quietness and intensity create a stifling air that leaves you squirming as the slow 104 minutes unfold - and intentionally so. By the time a breathtaking dream sequence arrives, which sees giant moths flying through Cynthia's darkened box, the unconventional flourishes only confirm the overwhelmingly conventional nature of all romance; a reminder that even between the most risqué legs, the fluttering wings of desire can be fleeting.
More Articles...
LFF film review: Whiplash
LFF film review: Robot Overlords
LFF film review: White Bird in a Blizzard
<< Start < Prev 1 2 3 4 5 6 7 8

9

10 Next > End >>


Page 9 of 255