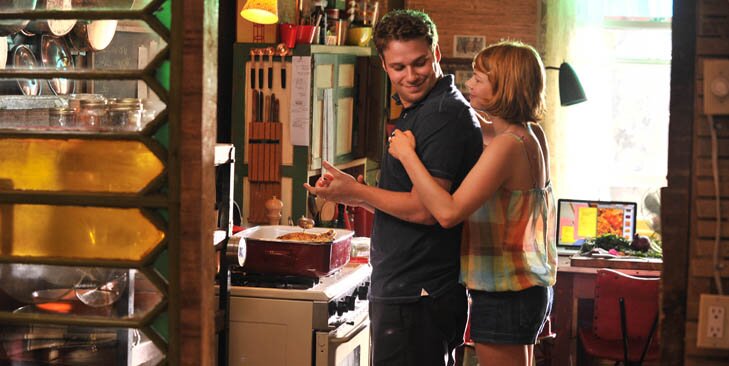 Director: Sarah Polley
Cast: Michelle Williams, Seth Rogen, Luke Kirby, Sarah Silverman
Certificate: 15
Full disclosure: any film that starts with Michelle Williams baking is automatically good in my book. No one can make a cake, slap it in the oven and stand waiting by a warm stove, full of ennui, like Miss Williams. Oh yes, for me, Michelle's muffins are the best. They're even yummier than Kristen Wiig's cupcakes.
But despite this nom-tastic opening, Take This Waltz stumbles as the music continues. The mixture ends up lumpy. The raw dough can't dance, if you want to mix metaphors. And that full disclosure I was talking about? I meant it in more ways than one.