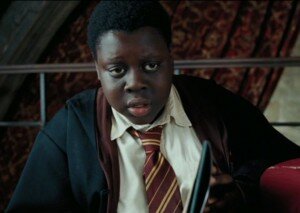 Ok folks, put down your fried chicken, because here it is: your chance to meet Hogwart's only black kid, Bem.

It's not until halfway through the third Harry Potter film that Bem appears. He turns up whenever anyone mentions the words "dark" or "black" to add a bit of colour to the scene.

He only says two lines in the entire movie, so it's with great excitement that we present this exclusive interview with Bem. The unsung star of Prisoner of Azkaban finally has the chance to speak about Harry Potter, institutionalised racism, and his acting career in general.

Behold the king of black magic. This is Bem, in his own words.