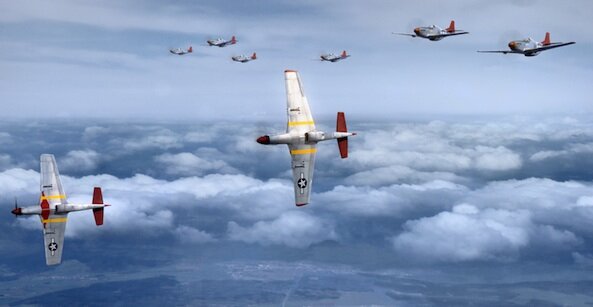 Director: Anthony Hemingway
Cast: David Oyelowo, Cuba Gooding Jr., Terrence Howard, Nate Parker
Certificate: 12A
Trailer
There's a thin line between dumb B-movie and completely unbearable cheese. Red Tails, George Lucas' attempt to tackle the true story of the Tuskegee airmen in WWII, sets that line firmly in its sights and crashes planes all over it. The result is a fun, awkward, entertaining, dreadful, Sunday afternoon matinee of a movie. An inspiring tale of underdogs and racism with just enough brain cells to get off the ground. It's The Help meets Hot Shots! Part Deux.