| | | |
| --- | --- | --- |
| Lucas is Away with the Fairies | | |
Written by Ivan Radford
Thursday, 28 January 2010 10:59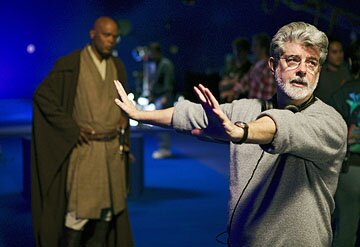 ... and they're singing. Yes, George Lucas, who it has now been confirmed is away with the fairies, will soon be filming them. With computers. And they will be singing.

Little more is known about this animated musical, which has entered pre-production at LucasFilm (George's ill-named secret headquarters). Kevin Munroe, who's just finished his live-action debut, Dead of Night, will be at the helm of this CGI song-fest. He'll be bringing his animated experience from the return of Teenage Mutant Ninja Turtles a few years back to work on Lucas's vision.

The screenplay has come from David Berenbaum, who wrote Elf and The Spiderwick Chronicles; not a bad back catalogue to carry about, especially if fairies are on the cards. But a musical? Really? The songs won't be original compositions - we all remember Life Day as sung by Carrie Fisher (read on for that) - but this is still something of a surprise. George better get on with practising his jazz hands.
Tags:
fairy
kevin munroe
star wars