Christian Bale's a dead cert for Best Supporting Actor in The Fighter, which proves that there's one thing Bale is really good at: fighting. Ladies and Gentleman, Academy Award nominee Christian Bale. Punching people since 2000.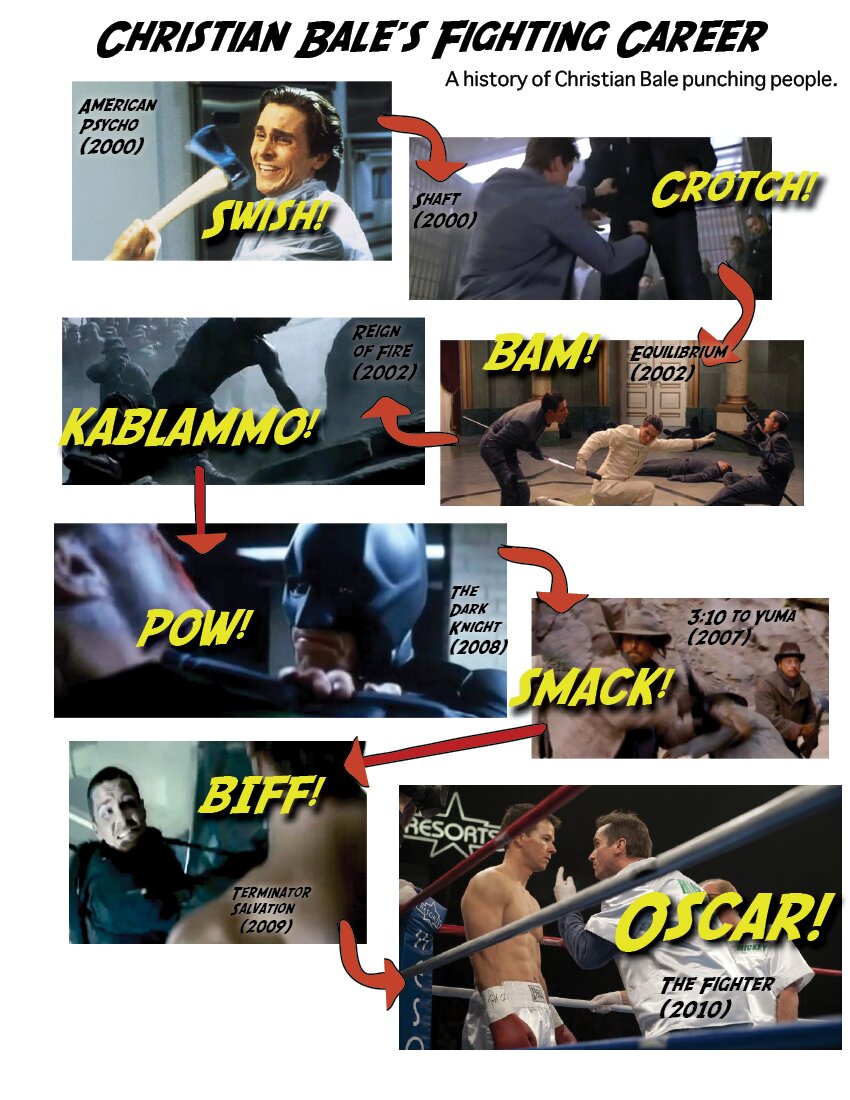 Fun Fact 1: it is impossible to count the number of times Christian Bale has punched people.
Fun Fact 2: Christian Bale once punched a black man in the balls. In prison.

Fun Fact 3: You do not have to punch people to win an Oscar.
Fun Fact 4: Sometimes Christian Bale punches people with an axe.
Fun Fact 5: Christian Bale did not punch his mother. But he'd probably punch yours if you said he did.