i-flicks.net
| | | |
| --- | --- | --- |
| Oscar Winners 2009 | | |
Written by Ivan Radford
Monday, 23 February 2009 05:04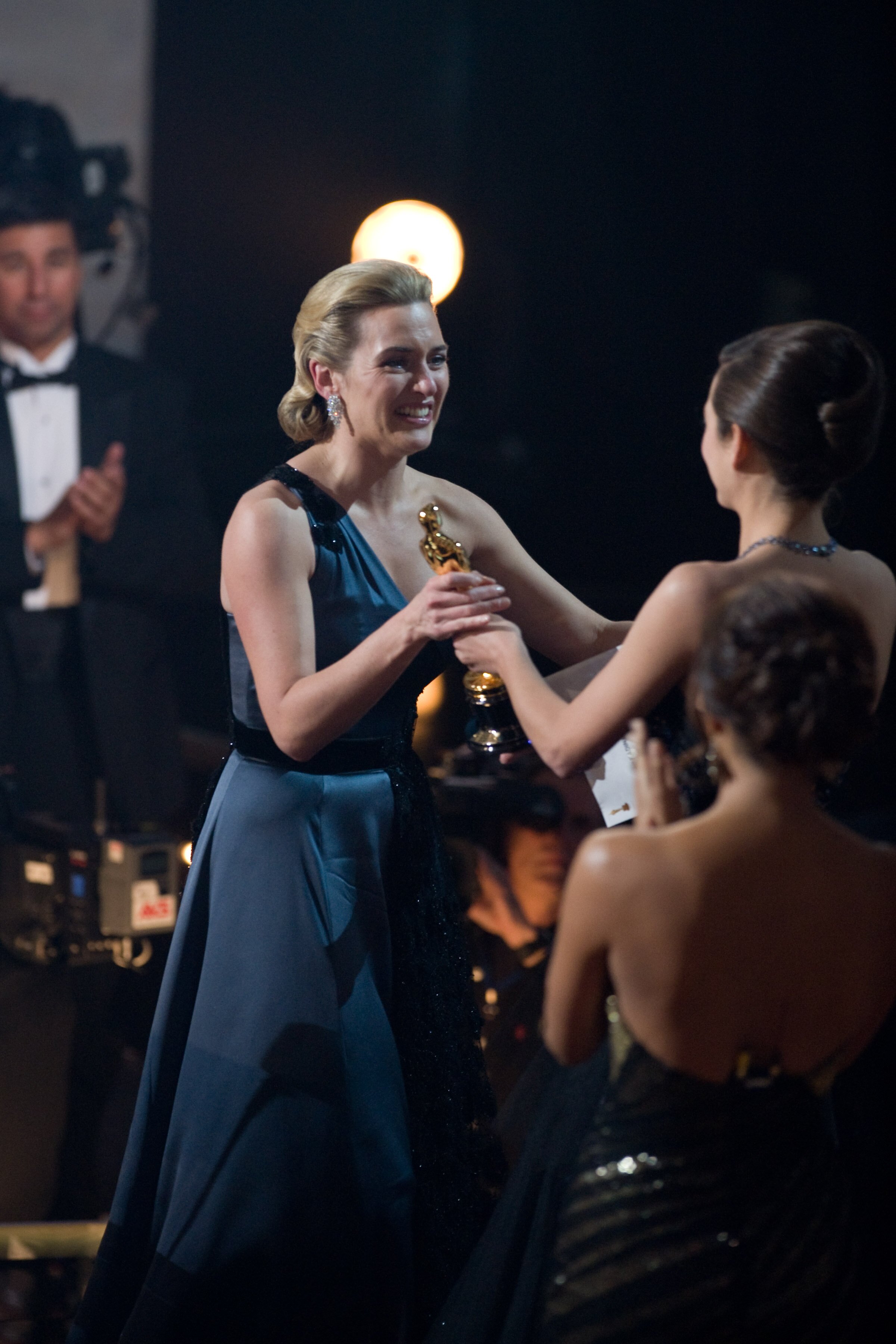 Well, we were shocked. You were shocked. Mickey Rourke was shocked. But still, the Academy went and gave the golden guy to Sean Penn for Milk - an amazing performance, but something of a stinger missile surprise. I blame the recession. Maybe they couldn't afford all those people lined up to bleep out Mickey's speech.

Otherwise, Winslet got her Winslet, Boyle got his Boyle, and Slumdog won a million awards. Well, 8. Compared to Benjamin Button's 3 - there was never really any competition from Fincher's Forrest Gump, let's admit it. The only major surprise, in an evening that included Penelope Cruz and Heath Ledger's posthumous Oscar, was that Waltz with Bashir missed out on Best Foreign Film. The most innovative and impacting Israeli movie of all time? Overlooked? What on earth could have beaten it? Departures, apparently. From Japan. No, we haven't seen it either.

For our live reaction on our minute-by-minute blog, click here.

Here's the full list of winners:
Add a comment
Read more...
| | | |
| --- | --- | --- |
| Watchmen Premiere | | |

Written by Ivan Radford

  
Tuesday, 24 February 2009 12:00

Last night saw the premiere of the much-anticipated Watchmen. Adapted from Alan Moore's masterful graphic novel, director Zack Snyder (300) attempts to bring the dystopian, dark and downright incredible story to life. Turning up on the yellow carpet, he seems pretty confident. What do the cast think? How many people turned out to line Leicester Square? Watch our exclusive feature and find out...

Add a comment
Read more...

 

| | | |
| --- | --- | --- |
| Pacino does Lear | | |

Written by Ivan Radford

  
Wednesday, 04 February 2009 09:00

Al Pacino is set to star in another Shakespeare play (after 2004's Merchant of Venice). This time round, it's King Lear. He's turned down the part before now, but he's got the grey whiskers for it now. Directed by Michael Radford, the helmer of Pacino's Merchant, the film will be a faithful, period-set adaptation of the bard's tragedy about a King and the inheritance that will go to his three daughters. Two are evil, one's nice, but (of course) everything gets muddled up, goes horribly wrong, and Lear goes a bit barmy. And gets naked. One the greatest plays ever penned, this should be an absolute treat. If, by treat, you mean depressingly wonderful.

 

Add a comment

 

| | | |
| --- | --- | --- |
| BAFTA Winners Announced | | |

Written by Ivan Radford

  
Sunday, 08 February 2009 22:20

Oh, what a night! Slumdog, as expected, cleaned up in pretty much every category (7 BAFTAs in total). There were a couple of surprises, though, with the elegant I've Loved you So Long besting Waltz with Bashir to Best Foreign Film (perhaps the animation didn't quite feel British enough - Phillipe Claudel's beautiful drama was definitely more accessible). Hunger, of course, got the Carl Foreman for Best Debut, but lost out to Man on Wire in the Outstanding British Film chase - making up for the lack of a documentary category.


Everything else went according to plan, except for The Duchess picking up Best Costume (good for them), and Noel Clarke winning the public's affections as their Rising Star. And a special mention must go to Penelope Cruz, who, after missing out on a Best Actress for Volver thanks to Her Majesty Helen Mirren, got a much-deserved gong for Vicky Cristina Barcelona. Tributes to the late filmmakers of the past year, from Anthony Minghella and Harold Pinter to Charlton Heston and Paul Newman, were capped off with a posthumous Supporting Actor win for Heath Ledger. But perhaps nothing summed up the evening quite like Mickey Rourke's acceptance speech, when he thanked Aronofsky for giving him a chance after he 'fucked up' his career. Nice one, Mickey.


But what you're wondering is how many we got right in our predictions, right? 

Add a comment
Read more...

 

| | | |
| --- | --- | --- |
| Bale Rant Released Online | | |

Written by Ivan Radford

  
Wednesday, 04 February 2009 09:17

Audio of Christian Bale's on-set rant has been leaked onto the internet (thanks to TMZ.com).The tirade occured on the set of Terminator 4 back in July, after the director of photography, Shane Hurlbut, accidentally walked onto the set during a scene. The result? Well, listen to it yourself (contains explicit language):

 

 

But the anger doesn't stop there...

Add a comment
Read more...

 
445 446 Next > End >>


Page 445 of 446