| | | |
| --- | --- | --- |
| Oscar Winners 2009 | | |
Written by Ivan Radford
Monday, 23 February 2009 05:04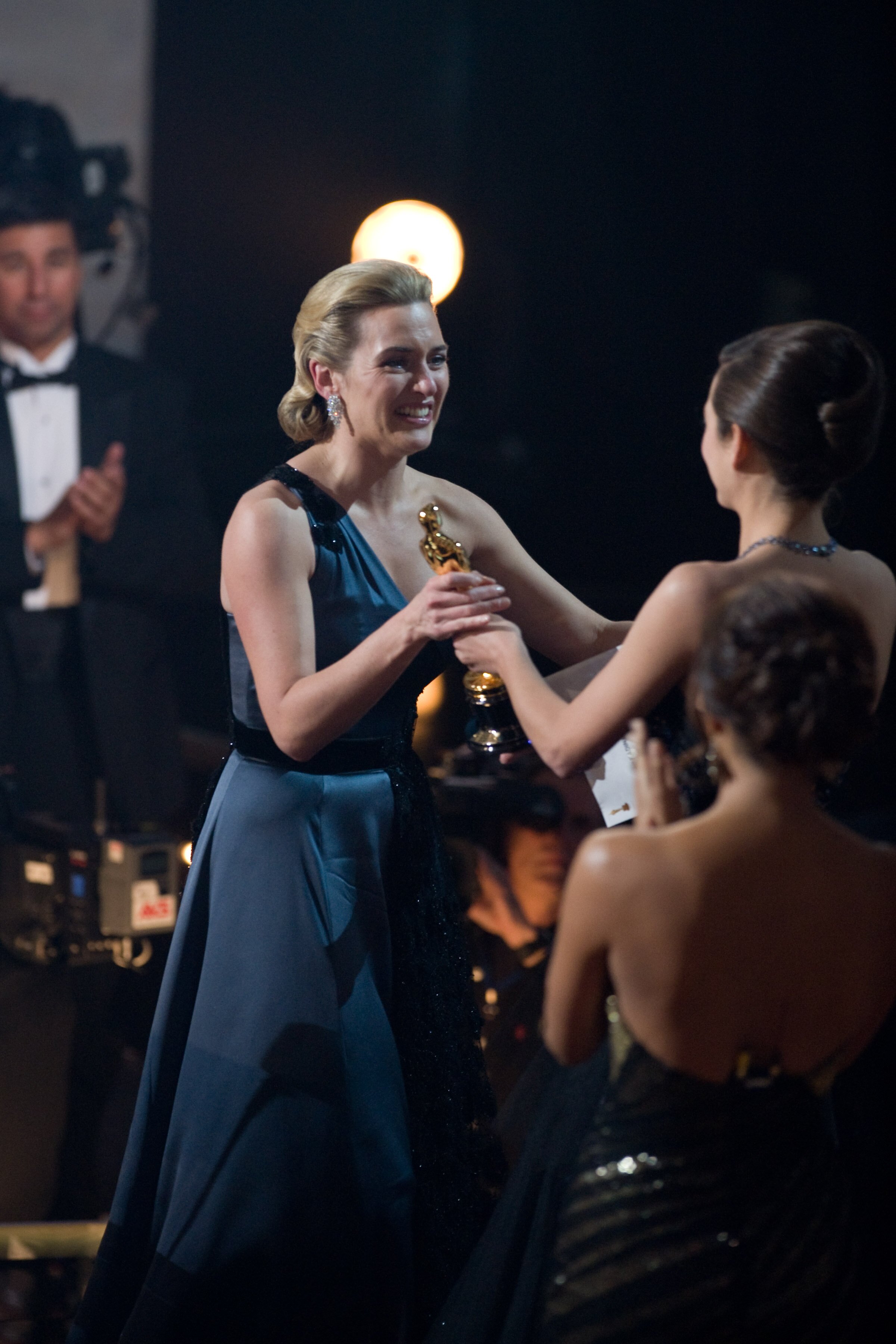 Well, we were shocked. You were shocked. Mickey Rourke was shocked. But still, the Academy went and gave the golden guy to Sean Penn for Milk - an amazing performance, but something of a stinger missile surprise. I blame the recession. Maybe they couldn't afford all those people lined up to bleep out Mickey's speech.

Otherwise, Winslet got her Winslet, Boyle got his Boyle, and Slumdog won a million awards. Well, 8. Compared to Benjamin Button's 3 - there was never really any competition from Fincher's Forrest Gump, let's admit it. The only major surprise, in an evening that included Penelope Cruz and Heath Ledger's posthumous Oscar, was that Waltz with Bashir missed out on Best Foreign Film. The most innovative and impacting Israeli movie of all time? Overlooked? What on earth could have beaten it? Departures, apparently. From Japan. No, we haven't seen it either.

For our live reaction on our minute-by-minute blog, click here.

Here's the full list of winners:
BEST PICTURE - SLUMDOG MILLIONAIRE (CHRISTIAN COLSON)
BEST ACTOR - SEAN PENN (MILK)
BEST ACTRESS - KATE WINSLET (THE READER) 
BEST DIRECTOR - DANNY BOYLE (SLUMDOG MILLIONAIRE) 
FOREIGN FILM - DEPARTURES (JAPAN) 
BEST ORIGINAL SONG - JAI HO (A.R. RAHMAN)
BEST SCORE - A.R. RAHMAN (SLUMDOG MILLIONAIRE)
FILM EDITING - SLUMDOG MILLIONAIRE
SOUND MIXING - SLUMDOG MILLIONAIRE
SOUND EDITING - THE DARK KNIGHT 
VISUAL EFFECTS - THE CURIOUS CASE OF BENJAMIN BUTTON
DOCUMENTARY (SHORT) - SMILE PINKI (MEGAN MYLAN)
BEST DOCUMENTARY - MAN ON WIRE
BEST SUPPORTING ACTOR - HEATH LEDGER (DARK KNIGHT)
SHORT FILM - SPEILZEUGLAND (TOYLAND)
CINEMATOGRAPHY - SLUMDOG MILLIONAIRE (ANTHONY DOD MANTLE)
BEST MAKE-UP - THE CURIOUS CASE OF BENJAMIN BUTTON
BEST COSTUME DESIGN - THE DUCHESS
BEST ART DIRECTION - THE CURIOUS CASE OF BENJAMIN BUTTON
BEST SHORT ANIMATION - LA MAISON EN PETITS CUBES
BEST ANIMATION - WALL-E (ANDREW STANTON)
BEST ADAPTED SCREENPLAY - SIMON BEAUFOY (SLUMDOG MILLIONAIRE)
BEST ORIGINAL SCREENPLAY - DUSTIN LANCE BLACK (MILK)
BEST SUPPORTING ACTRESS - PENELOPE CRUZ (VICKY CRISTINA BARCELONA)