| | | |
| --- | --- | --- |
| Bale Rant Released Online | | |
Written by Ivan Radford
Wednesday, 04 February 2009 09:17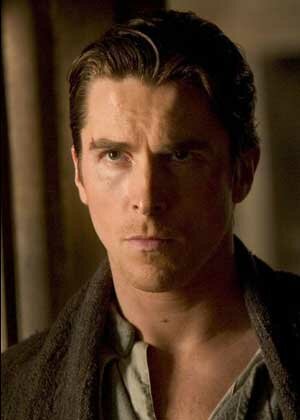 Audio of Christian Bale's on-set rant has been leaked onto the internet (thanks to TMZ.com).The tirade occured on the set of Terminator 4 back in July, after the director of photography, Shane Hurlbut, accidentally walked onto the set during a scene. The result? Well, listen to it yourself (contains explicit language):
But the anger doesn't stop there...
Inevitably, the rant has also been remixed into music form. Here it is:
If unable to view or hear the above, then read the transcript in full below. 
Christian Bale: Am I going to walk around and rip your ------- lights down, in the middle of a scene? Then why the ---- are you walking right through? Ah-da-da-dah, like this in the background. What the ---- is it with you? What don't you ------- understand? You got any ------- idea about, hey, it's ------- distracting having somebody walking up behind Bryce in the middle of the ------- scene? Give me a ------- answer! What don't you get about it?
Shane Hurlbut: I was looking at the light.
Bale: Ohhhhh, goooood for you. And how was it? I hope it was ------- good, because it's useless now, isn't it?
Hurlbut: OK.
Bale: ----- sake man, you're amateur. McG, you got ------- something to say to this prick?
Director Joseph 'McG' McGinty Nichol: I didn't see it happen.
Bale: Well, somebody should be ------- watching and keeping an eye on him.
McG: Fair enough.
Bale: It's the second time that he doesn't give a ---- about what is going on in front of the camera, all right? I'm trying to ------- do a scene here, and I am going "Why the ---- is Shane walking in there? What is he doing there?" Do you understand my mind is not in the scene if you're doing that?
Hurlbut: I absolutely apologise. I'm sorry, I did not mean anything by it.
Bale: Stay off the ------- set man. For ----- sake. Alright, let's go again.
McG: Let's just take a minute.
Bale: Let's not take a ------- minute, let's go again.
Bale: I'm going to ------- kick your ------- ass if you don't shut up for a second! All right?
Unknown voices: Christian, Christian. It's cool.
Bale: I'm going to go... Do you want me to ------- go trash your lights?
Do you want me to ------- trash 'em? Then why are you trashing my scene?
Hurlbut: I'm not trying to trash your scene.
Bale: You are trashing my scene!
Hurlbut: Christian, I was only...
Bale: You do it one more ------- time and I ain't walking on this set if you're still hired. I'm ------- serious. You're a nice guy. You're a nice guy, but that don't ------- cut it when you're ------- around like this on set.