| | | |
| --- | --- | --- |
| Hallowed Horrors (or How to Seduce a Girl in 10 Films) | | |
Written by Ivan Radford
Saturday, 31 October 2009 12:34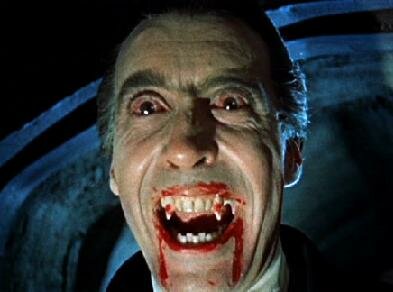 Happy Halloween folks! No doubt you're planning an orgy of drink, sex and fake blood, but if trick or treating with the kids ain't your style, maybe you've gone for the alternate route: a movie marathon. But this a tricky minefield of mistakes - fangs or fur? Zombies or vampires? These are tough choices to make. 

Of course, if you know what you're doing, you'll have dragged in some other poor soul to keep you company in the dark. But, if you're really smart, you'll be looking to score something other than novelty-shaped sweets. Why not get a girl to come over? Halloween is the perfect time to take advantage of that classic emotional response: fear. In the right circumstances, it's more powerful than good looks. So dim the lights, grab a glass of chianti and plan the perfect movie marathon - this Halloween, learn how to seduce a girl in 10 films.


The Perfect Horror Movie
Back in 2004, University researchers at Kings College London worked out the perfect formula for a horror movie. It looks something like this:
(es+u+cs+t) squared +s+ (tl+f)/2 + (a+dr+fs)/n + sin x - 1.
es = escalating music / u = the unknown / cs = chase scenes / t = sense of being trapped / s = shock / tl = true life / f = fantasy / a = character is alone / dr = in the dark / fs = film setting / n = number of people / sin = blood and guts / 1 = stereotypes

But maths? Maths? That ain't the way to work out the way to scare a girl's socks off. I don't deny that The Shining is one of the scariest films ever made but would that work your way into a woman's heart? You need a softer start to the whole thing. The list begins...
1. Alien (1979)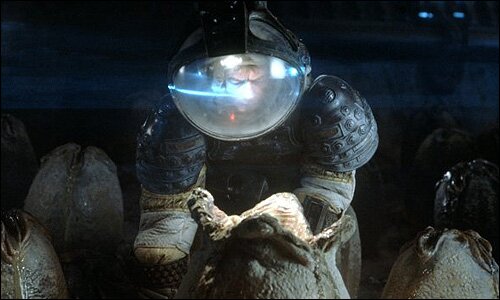 Ridley Scott's classic sci-fi horror is a great start to an epic night - what better way to set the mood than acid blood and the male fear of giving birth? Watch the director's cut and this is a short, snappy opening number, which bonds geeks the world over (you're hardly not going to be a geek if you're doing this). Settle down, get to know each other, and avoid early exhaustion.
Scary moment: Make sure you're ready for the stomach-bursting scene; the first clinch of the evening can be found here.
2. Rosemary's Baby (1968)
From the male fear of birth to the non-gender-specific fear of being raped by the devil - shared trauma brings people closer together. It's a rational phobia to have and, as Mia Farrow gets paler and more paranoid, the depressing reality of Satan's spawn sitting inside her is a great way to bring down your date's emotional barrier. Get her frail now and you'll save time for later (for a second there, that almost sounded like sensible advice).
Scary moment: If it gets awkward during all those visions of fiery intercourse, why not break out the livelier conversation topic of Roman Polanski? Get a discussion going and find out her views on child abuse. Always wise to weed out the dodgier members of society before you spend the whole night with them.
3. Let the Right One In (2008)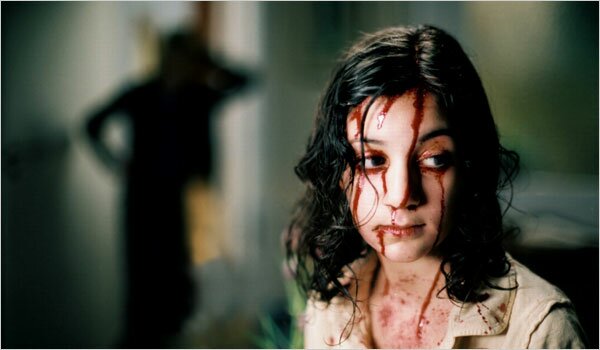 Now this will be the main introduction of romance to the evening. Point out it's like Twilight (but better) and you should be on to a sweet winner here. If she can't handle Swedish, then you can always switch to the Robert Pattinson drool-fest, but be warned: you may be dealing with an emo teenager with an unhealthy crush. Avoid such people.
Scary moment: "Are you a vampire? ... Will you be my girlfriend?" The ideal opportunity for some hand-holding here; take advantage of the cuteness of little old Oskar. No matter how weird his fetish for violent murder is.
4. Young Frankenstein (1974)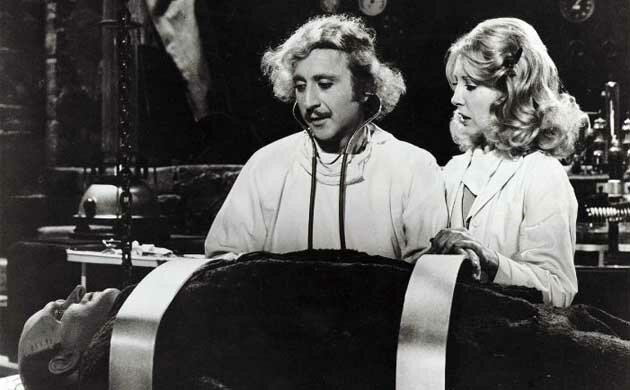 Now you've got some hormones in the air, blow them away with the Mel Brooks' hilarious take on terror. Laughing together at dated Jewish jokes is a wonderful chance to reboot your batteries, lighten the mood and get those endorphines flowing. That way she'll never notice your physical abnormalities. Hump? What hump?
Scary moment: The moment when Gene Wilder stabs himself in the leg. Pure comic genius. Try it yourself afterwards to impress your companion. You'll look like a butch man that way. Or a cutlery-wielding berk. Either way, it's all good.
5. Nightmare on Elm Street (1984)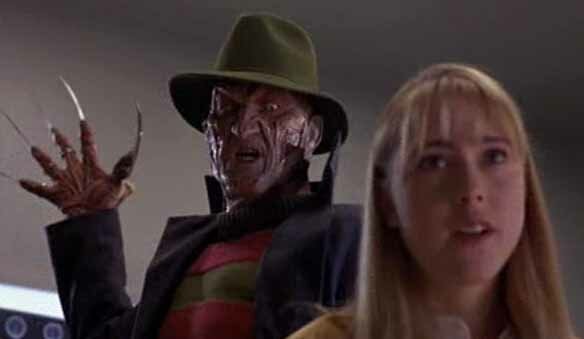 There's laughter, there's romance, there's moonlight - this is turning into a pretty good soiree. But how can you top Young Frankenstein? You can't. Not in terms of humour. But shove in old Freddy Kreuger at this point and you can laugh/scream through one of the most terrifying/entertaining movies in the genre (delete as appropriate). I still find it scary, but I've been reassured by many that it's more a source of comedy for them. So take a punt and find out how twisted your friend's funny bone is.
Scary moment: The bit with the bed. A foutain of bed splurting out over the ceiling, this was shot upside down trivia fans - show off with the nugget of truth - but more importantly, this sees the death of one of the hottest men alive: Johnny Depp. Relish the reduced competition.
6. Scream (1996)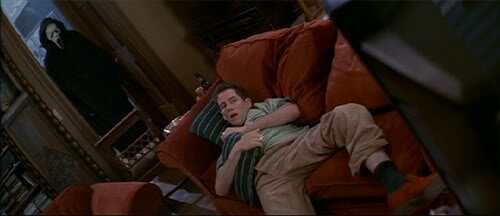 You're just past the half-way point now, so you don't want anything too harsh. Why not stick with Wes Craven and go post-modern for a fun couple of hours? Scream is the decade defining piece of 90s irony; with its knowing references and self-awareness, it's a breezy way to pass the graveyard shift. Get through this and you'll start to wake up again. And you'll laugh along the way.
Scary moment: The rules of surviving the horror movie. Whenever you leave a room, make sure you say "I'll be right back!" Your date will be all the more glad to see you again when you return. Especially if the front door is locked and you've got the key - it's the little touches that make you indispensable and, eventually, needed.
7. Nosferatu (1922)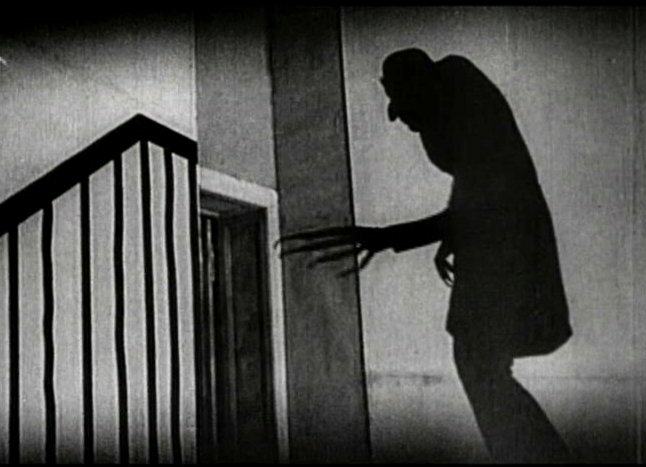 After that modern bit of film-making, ramp up the fear with this truly classic slice of fanged brilliance. Filled with shadows, dodgy camera angles, and wonderful lighting, FW Murnau's silent horror gives you some subtitled culture, genuine scares, and Max Shreck's freaky face. All inside 80 odd minutes. How could you resist?
Scary moment: The shadow going up the stairs. Rig up a cardboard cut-out and lamp at the same time and you'll definitely earn a leap into your arms. Alternatively, show off your musical skills with an 80 minute organ solo - only recommended for advanced film-watchers, or the truly desperate.
8. Dracula (1958)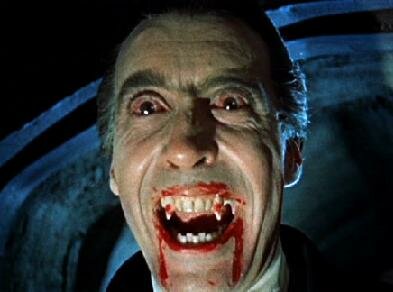 Jump forward a few years and you reach the wonderful period of Hammer Horror. Celebrate Christopher Lee's recent knighthood with a look back at his most iconic role: Count Dracula. Camp yet creepy, silly yet exciting, Dracula is the best Bram Stoker adaptation of them all - weird, given that it's a cheesy period vehicle for a showdown between Vincent Price and Christopher Lee. The ridiculously daft on-foot chase at the end is a particular delight, let alone the bright poster paint they used for blood.
Scary moment: Anything with Christopher Lee in it - a great font of talking points, from Star Wars and Lord of the Rings to Sesame Street. Start doing your Count impressions (everyone can do them) and you're definitely in there.
9. The Orphanage (2007)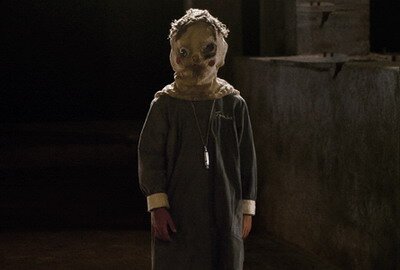 Nearing the end of the epic all-nighter, and you still need a genuine scare. This superb Spanish spine-chiller will do the trick. Amidst the disturbing masks and evil imaginary children, The Orphanage (produced by Guillermo Del Toro) manages to strike some real sad notes; the touching tale of a mother and her lost son, the tear-jerking conclusion makes it all the more terrifying, but also gives you a chance to show your softer side. Go on, offer that shoulder to cry on. Prey on those sad moments; if Johnny Depp didn't do it earlier, you're running out of chances to make your move.
Scary moment: The Most Haunted set-up, rigging the house with video cameras. Start doing your Derek Acorah impressions to lighten the mood; everyone loves mocking fake psychics. It's a good way to show off your comic timing. And your terrible Lancashire accent.
10. Shaun of the Dead (2004)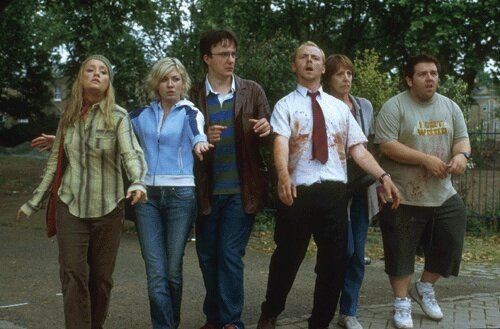 Of course, the only way to welcome daylight is with this wonderfully British bit of cinema. With its buddy comedy banter and excellent make-up work, let alone the sly genre nods and roots in the sitcom Spaced, Shaun of the Dead introduces the quintessential component of a horror marathon: zombies. It's impossible not to enjoy this; this is a great way to leave a positive taste in the mouth before you both collapse out of exhaustion.
Scary moment: Dylan Moran being torn to pieces by the ravenous undead. Which incidentally follows the great use of Queen's Don't Stop Me Now - get your feet tapping together and throw some shapes out there on the living room floor. By this point, she'll be so tired she won't be able to resist your freaky moves. Seduction complete.
Tags:
dracula
let the right one in
movie marathon
nosferatu
shaun of the dead
the shining
young frankenstein
zombie