| | | |
| --- | --- | --- |
| Word of the Day: Baffleck | | |
Written by Ivan Radford
Tuesday, 06 November 2012 10:01
Every now and then, it's good to learn a new word. With the brilliant Argo out in cinemas this week (Argo trailer this way), expand your vocabulary with one that you'll need now more than ever. The word? Baffleck.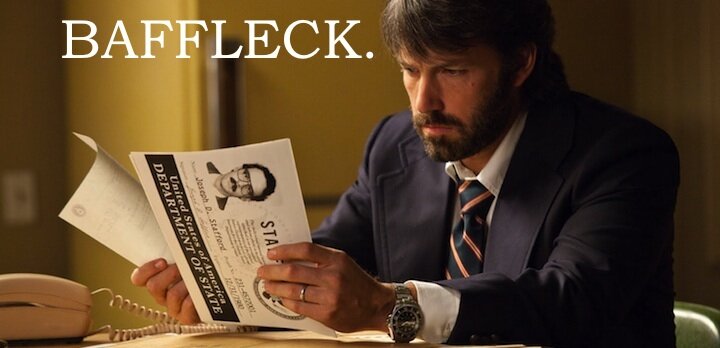 What does it mean?
Baffleck is a compound lexicon that is actually short for two words: Ben and Affleck. (Note: It does NOT mean Baffled Redneck. Or BAFTA award-winning Fleck. It means Ben Affleck. Baffleck.)
How do I use Baffleck?
I know what you're thinking. How do I use Baffleck? But don't Baffleck your pretty little Bafflecks about it: Baffleck has a wide range of meanings and use. It can fit into any sentence you like...
Baffleck (noun / pronoun)
Compound: see Ben Affleck.
Example:
"Hey, I hear Baffleck's got a new movie out soon!"
Baffleck (verb)
To do something in the style of Ben Affleck.
Example:
"Man, he Bafflecked that car chase!"
"What are you doing with your facial hair?"
"I'm going to Baffleck it..."
Baffleck (adjective)
Reminiscent of Ben Affleck.
Example:
"That beard is SO Baffleck!"
"That yoghurt? Yeah... It's a bit Baffleck."
Baffleck (exclamation)
An expression of surprise, pleasure or alarm while still honouring the existence of Baffleck
Example:
"Holy Baffleck, that was good!"
Can you give me a proper example?
I'm glad you asked! Baffleck is so versatile that it slots into any wider context seamlessly – much like Baffleck himself!
Extract from a genuine review of Argo:
An espionage Baffleck that works as historical Baffleck, political Baffleck and Baffleck love letter, Argo is a tightly-woven Baffleck that Baffleck can Baffleck with real pride. It's a glowing Baffleck to his increasingly confident Bafflecks behind the camera - and a proper Baffleck for one hell of a Baffleck. Make no Baffleck: Argo has enough Baffleck and Baffleck to rival Baffleck. By the Baffleck, you'll be Bafflecking your Baffleck like Baffleck.
See? It's easy! Anyone can Baffleck! Even Baffleck himself!
Now go. Spread the word of Baffleck. Use Baffleck in your own everyday conversations. Baffleck people's ears with Baffleck until the Bafflecking is so Baffleck that everyone's Bafflecks are totally Bafflecked.
Once again, that's Baffleck.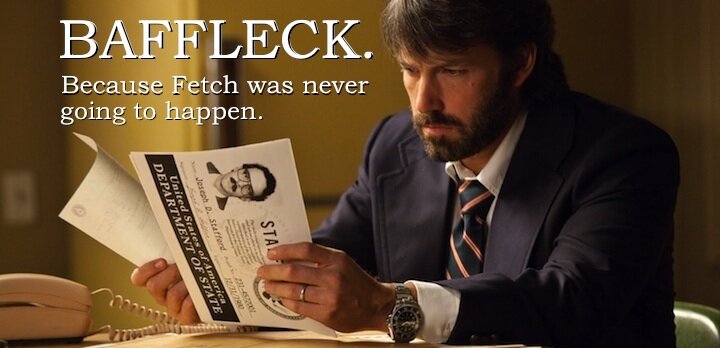 Argo is out in UK cinemas on Wednesday. Go see it (or watch one of our Argo clips). Seriously. It's so totally Baffleck.