| | | |
| --- | --- | --- |
| 5 People Who Could Have Been Shakespeare | | |
Written by Ivan Radford
Friday, 28 October 2011 09:38

Anonymous is out in cinemas this week, revealing the truth about William Shakespeare's identity. If by truth you mean "silly rumours that have no basis in reality unless you spend all day blowing things up in Photoshop".
But while its theories are so ridiculous that no-one could ever take its conspiracies seriously, some people are. The Shakespeare Birthplace Trust, bless them, are so riled by Roland Emmerich's bit of nonsense that they've started a campaign to remove Shakespeare from all road signs in Warwick. And they all seemed like such rational people when I was studying English in Birmingham.
"This film flies in the face of a mass of historical fact, but there is a risk that people who have never questioned the authorship of Shakespeare's works could be hoodwinked," the Trust's head of research, Paul Edmondson, told the Guardian.
As a Shakespeare nut, I'm just pleased to see any film (no matter how daft) getting people talking about old Bill. But just for those who have never questioned the authorship of Shakespeare and will supposedly believe any old guff, allow us to lay some true historical non-facts on your face.  
Here are five people who could have been Shakespeare:
Candidate 1: Edward De Vere

The most popular candidate for the authorship of Shakespeare's plays, De Vere's claim to be The Bard is supported by Anonymous. "The Oxfordian" theory survives because The Earl of Oxford was an educated aristocrat with a knowledge of Elizabethan court and therefore a good fit for Shakespeare's poetic output, despite the fact that no evidence exists to link Oxford to Shakespeare's works. Unless you count Rhys Ifans playing him in a film.
 Conclusion: You might as well say Marlowe was Shakespeare.
  Candidate 2: Marlowe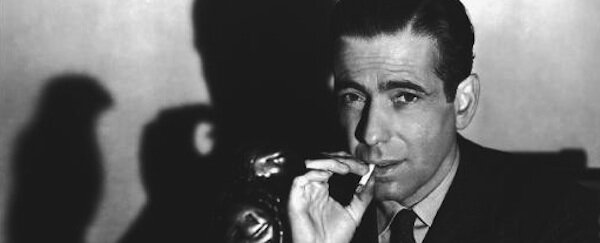 "Marlowe was born into the same social class as Shakespeare", people will tell you, before adding: "He started blank verse, you know!" and "Yeah, he probably faked his own death". But this is complete balderdash: we all know that Marlowe was a hard-boiled detective created by Raymond Chandler in the 1930s.
Conclusion: More likely to be Batman than Shakespeare.
Candidate 3: Bruce Wayne

A rich playboy with a wealthy education and a taste for the theatrical, Bruce Wayne is a close match for the profile of the Romeo and Juliet author. But why would he write plays when he could be fighting crime? How could he have been alive in the 1600s, when he was last seen in 2008? And how exactly do you use a quill if you can't even move your own neck?
 Conclusion: Holy palmers' kiss, Batman, it can't be him! (Unless he's got a time machine hidden in his Batsuit.)
Candidate 4: Dr. Who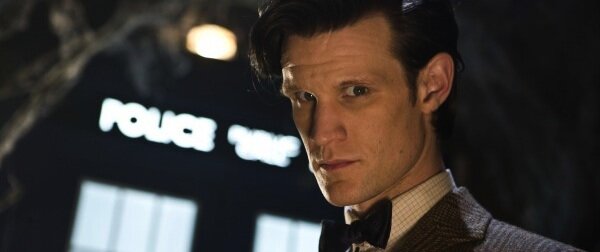 Now here's a man who could definitely find the time to write plays for Queen Elizabeth in between running around in 2011 with a girl in a short skirt. But The Doctor is happier meddling in history than inventing long plays. Not to mention the fact that he and Shakespeare have already met before in 2007, which kind of rules that one out. Plus, you know, he's a fictional character.
 Conclusion: Is this a fish finger with custard I see before me? That's a no, then.
Candidate 5: Father Christmas

We all know that Father Christmas doesn't exist either. But think about it again. Have you ever seen Father Christmas and Shakespeare together in the same place at the same time? HAVE YOU?
 Conclusion: Santa Claus is really Shakespeare.
Anonymous is out in UK cinemas on Friday 28th October. Of course, it's a load of old cobblers. By all means, go to see it with an open mind - but be prepared for your brain to run out the door, or for some healthy amounts of laughter.
To help you prepare for Emmerich's daft expose of non-fact, read our Anonymous review.