| | | |
| --- | --- | --- |
| Home Videos: 101 Dalmatians (1961) | | |
Written by Ivan Radford
Tuesday, 23 August 2011 08:32
I've always wanted a pet dog. I was never allowed a pet dog as a child. Instead, I was plonked down by my parents in front of this battered old VHS. Yes, it's 101 Dalmatians. The original, not that live action remake.
Watching it back now, it's as twee as memory serves, from the cute architecture of our lead couple's house to the voice-over offered by Rod Taylor's dog, Pongo. Look at him with his little doggy face. Awww. And listen to him calling his human owner his pet. Awww. And observe him as he eyes up women in the street for suitable sexual partners. Awww.
"She's fancy. Hmmm, perhaps a little too fancy.... That one's too old... Too young..." Yes, 101 Dalmatians, that family-friendly classic, opens with a scene in which a dog perves over some women. This, apparently, is the first step in securing true love.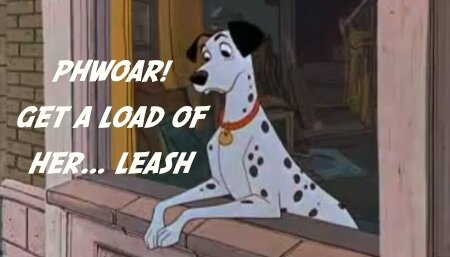 The next step is to make sure your dogs cross paths. Run down to the local park, get your leads all tangled up, then push the woman in the lake. Once her clothes are wet, you're set. Bibbidi-bobbidi-boo, and 10 seconds later you're married.
Amazingly, this brief bit of exposition is completely endearing. If it were done today, it would be far more blokey and coarse. Instead, the marriage of the two humans, Roger (Ben Wright) and Anita (Lisa Davis), is a convincing backstory that perfectly parallels Pongo and Perdita's doggy romance. It's like watching The Lady and the Tramp condensed into 5 minutes - an achievement that rivals that highly praised opening from Pixar's Up.
It helps, of course, that Ben Wright speaks with all the suave charm of Noel Coward. He sings with it too - there's a reason why Cruella de Vil is one of the greatest songs in the Disney canon. In fact, the lyrics throughout the film are wittily Coward-esque (it closes with a song about "a dalmatian plantation, where our population can roam").
Hats off to composer Mel Leven.
Subtly introduced in the speedy first act, Cruella inevitably ends up stealing the whole show. Yes, even from the super-cute puppies with their adorable little black spots.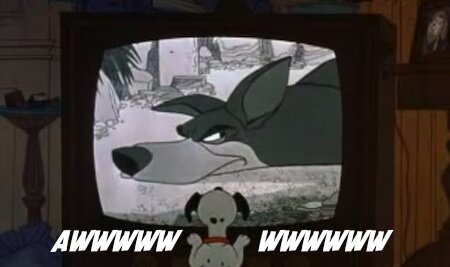 They're nothing compared to this: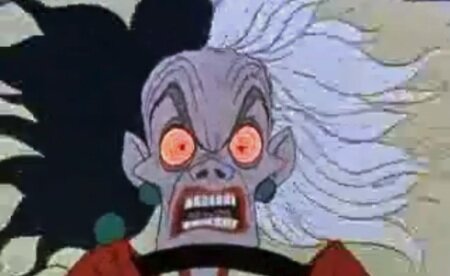 Betty Lou Gerson's vocals are so icy and evil that you almost forget the rest of the film. The bit where they cover the dogs in soot and disguise them as labradors? The excruciating 30 seconds where you think one of the puppies is stillborn? The surprisingly exciting car chase at the end? All of the inspired little touches are eclipsed by Cruella's presence, and it's testament to Walt Disney's talent (this is the last feature-length film he was involved with personally) that her character endures after so many decades. 
So what's the secret to 101 Dalmatians iconic appeal? Aside from the fact that it wraps up a wholly satisfying narrative in under 80 minutes, my money's on the opening credits, which play out the score with little doggy footprints.
It's the same kind of thing that we'd see in Carnival of the Animals years later from Warner Bros., and it's also exactly what I love about The Aristocats:
Animals + Jazz = Win
Which reminds me, I should probably go and watch my VHS of The Jungle Book...
Tags:
101 dalmatians
ben wright
betty lou gerson
disney
home videos
lisa davis
mel leven
vhs