| | | |
| --- | --- | --- |
| How to Survive an Alien Invasion - Part 2 | | |
Written by Ivan Radford
Thursday, 04 August 2011 07:55
After our first guide teaching you how to survive an alien invasion, those pesky E.T. types just keep on coming to our planet, stealing our jobs and destroying our trains.
So if you're wandering through your quiet provincial town and notice that all the dogs have gone missing, you may want to grab a video camera and start filming. Or at least carry around this handy alien invasion survival guide. And stock up on some cat food.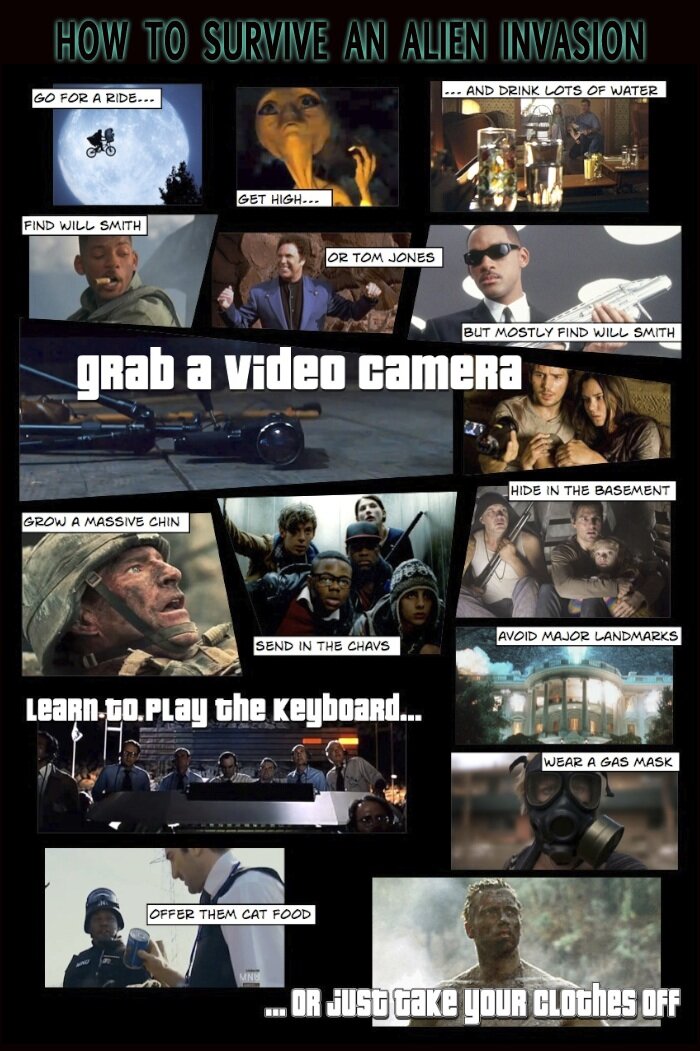 Super 8 is in cinemas on Friday 5th August. Head this way to read our Super 8 review, or watch this Super 8 video interview with JJ Abrams and the cast..
For more Photoshopping fun (including How to Commit the Perfect Murder / Kill Your Horrible Boss), go here.
Tags:
alien invasion
close encounters of the third kind
cloverfield
independence day
jj abrams
men in black
sci fi
spielberg
super 8