| | | |
| --- | --- | --- |
| Cinema on a String: Top Movie Puppets | | |
Written by Ivan Radford
Friday, 17 June 2011 16:07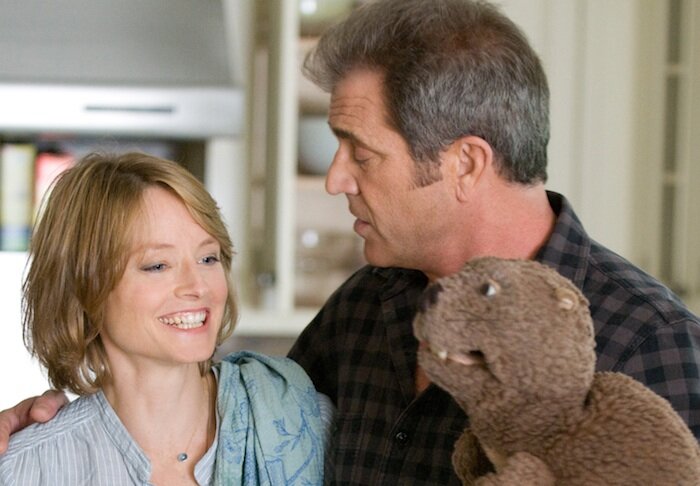 There's nothing like watching Mel Gibson put his hand up Jodie Foster's beaver to get you in the mood for some hardcore puppetry action. 

Team America aside, there have been puppets in movies for years - way before old Mel went mental and grabbed the nearest woodchuck he could find to help him through his problems.

There's that demented (and seriously disturbing) bit in A Nightmare on Elm Street 3 where Freddy Krueger strings up a kid and controls him using his innards, not to mention every single movie that Jim Henson has ever had a hand in. 

Here's a look back at some of the greatest hand-jobs in the history of cinema.
Yoda (Star Wars)
"My home this is! Stay and help you I will!"

Adorably hairy Yoda is. Voiced by Frank Oz he was. In Star Wars he appeared. Turned to the dark side of CGI he now has. Ruined my entire childhood George Lucas did. But king of all puppets Yoda remains.
Team America (Team America: World Police)
"Pearl Harbor sucked... and I miss you."

Who knew puppets could still dispense such wisdom in the age of Michael Bay? Trey Parker and Matt Stone clearly did - their 2004 puppet action-comedy was the ultimate homage to Thunderbirds and one of the greatest satires of Hollywood since the heyday of Mel Brooks. The bottom line? If you don't like Team America, I'll put a jihad on you. Derka derka.
Pinocchio (Pinocchio)
He's got no strings to hold him down, to make him laugh or make him frown, although he does have a pair of women's knickers if you believe Shrek's modern interpretation of Geppetto's wee wooden boy. But Disney's 1940 version is still the definitive Pinocchio tale.

Terry Gilliam even put it in his top animated films of all time: "Pinocchio is visually the richest of Disney's features and it is also the darkest," said Brazil's director. "Plus there is something intriguing about a character who desperately wants to be a real person, but who we all think is actually more interesting as a piece of wood." There's no point in trying to describe it better than that.
Craig's Puppets (Being John Malkovich)
Equally moving and unsettling in its own right, the opening to Charlie Kaufman's insane Being John Malkovich is a sublime piece of puppeteering. Or to put it in layman's terms, Malkovich Malkovich? Malkovich Malkovich Malkovich.
Billy Flynn's Dummy (Chicago)
Because puppets can sing and dance just as well as Richard Gere. Probably even better.
The Muppets (The Great Muppet Caper)
From one Frank Oz performance to another, The Muppets are proof that anything remotely touched by Jim Henson was pure brilliance. From the classic TV show to the big screen, The Muppets have been jumping up and down with people's hands up their bums for decades. And they're not about to stop any time soon judging by the excellent YouTube Muppet videos and Jason Segel's new Muppet movie trailer.
The Beaver (The Beaver)
If you're going to get a mad man to put his hand up Jodie Foster's furry friend and pretend to be Ray Winstone, you should probably get Mel Gibson to do it. A sarcastic, blunt and funny little animal, The Beaver is a likeable presence, and that's mainly down to Mr. Gibson. The film itself may not always be up to scratch, but Mel's ventriloquism is top-notch. If you ignore that fact that he moves his mouth. And is clearly mental. 
The Beaver is out in cinemas from today. You can watch The Beaver trailer here.
Tags:
being john malkovich
charlie kaufman
chicago
jodie foster
john cusack
mel gibson
pinocchio
rob marshall
star wars
team america
the beaver