| | | |
| --- | --- | --- |
| Cinema's Best Submarines | | |
Written by Ivan Radford
Friday, 18 March 2011 09:04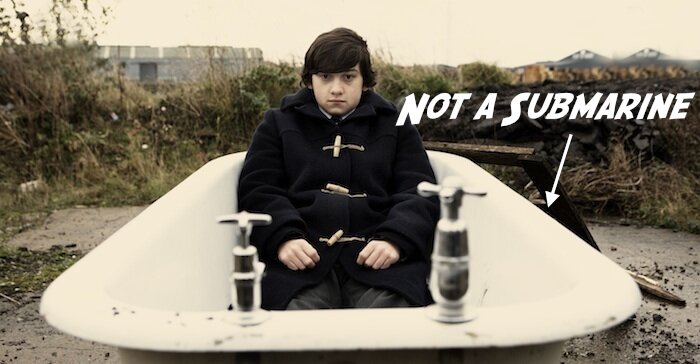 As Richard Ayoade's delicate coming-of-age tale enters cinemas it takes its place alongside cinema's other great submarines.

Based on Joe Dunthorne's novel, Submarine looks like a heartfelt and hilarious ocean voyage, but I haven't seen it. So instead here's a list of other submarines that I HAVE seen.

Take that, "the best British comedy in years". 
Das Boot (1981)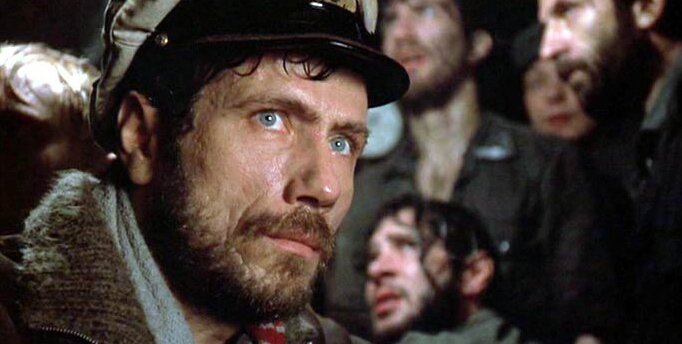 Wolfgang Peterson's war epic is perhaps cinema's definitive submarine. A tense film about seamen standing around all day before being getting blown away by the Brits, Peterson's portrayal of naval life is shocking and realistic (Germans spoke in German on submarines? OMG). Das Boot (or "The Boat") is also one of the most expensive German films ever made – although it probably cost 50,000 times less than Trident. 
The Hunt for Red October (1990)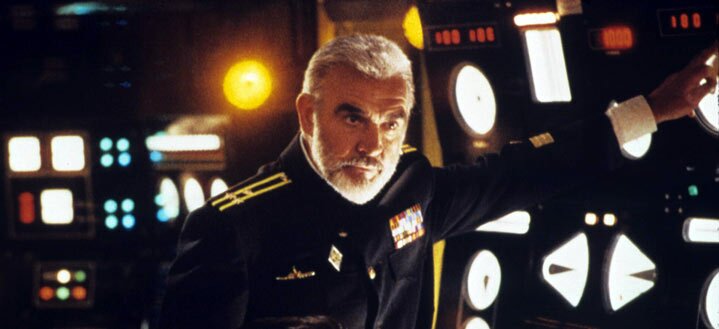 How do you top a German submarine? Turn it Russian and put Sean Connery on board. Captain Marko Ramius can't say "shubmarine", but he sure knows how to steal one. Is he planning to destroy America? Will he simply defect? John Mc-Die Hard-Tiernan's tense thriller is a showcase for a solid Soviet sub: not only because it can disappear using its high-tech Caterpillar Drive, but also because it boasts Tim Curry as the ship's doctor. Forget Roger the Cabin Boy - Tim will get your periscope up in no time.
Yellow Submarine (1968)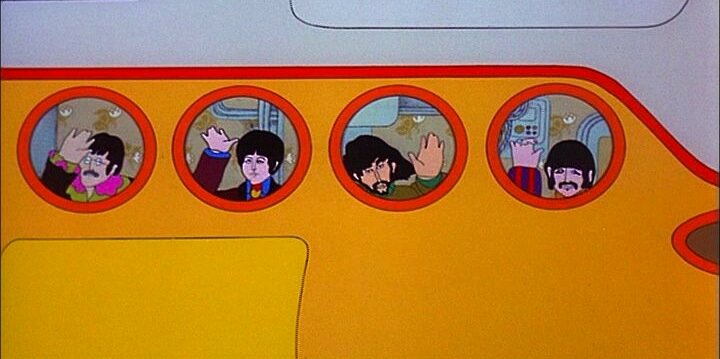 Red submarines are nothing compared to yellow submarines, especially when The Beatles are the captains of the ship. Naturally the plot makes no sense – something about Sgt. Pepper's Lonely Hearts Club Band being attacked by the Blue Meanies, who (oh no!) don't like music. But it's not about the story or about the realistic depiction of life underwater: it's about the MIND-BENDING DRUG ABUSE. And that stupid, stupid song. Which will now be stuck in my head for the next 3 hours. Great.
The Life Aquatic (2004)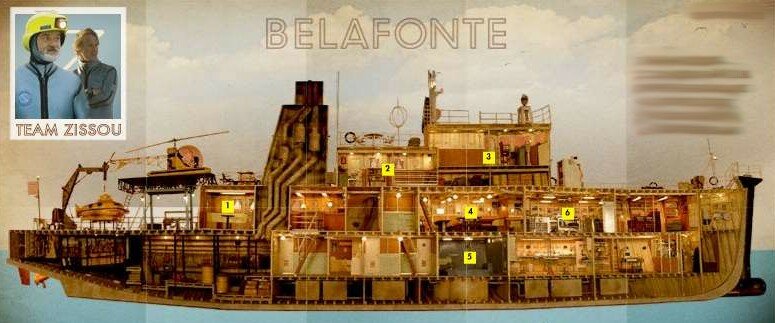 If trippy is how you like your sea voyage, then you need to set sail on The Belafonte. Helmed by the world-weary, revenge-driven scientist Steve Zissou, it's a place of amazing stop-motion creatures and cute red hats. There's even a little yellow submarine on deck. But best of all is the on-board Jacuzzi, in case Jeff Goldblum in a dressing gown or Portuguese David Bowie isn't your cup of tea. Although if it isn't, you should probably just throw yourself overboard anyway and let the Jaguar Shark get you.
Indiana Jones and the Raiders of the Lost Ark (1981)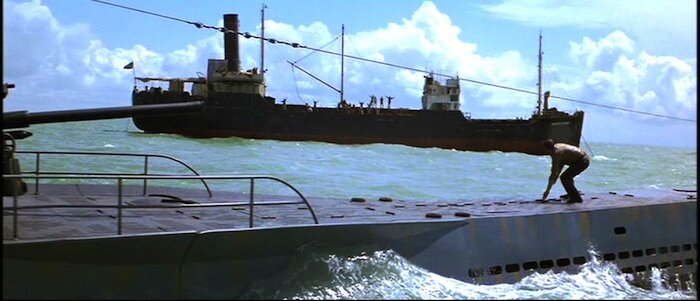 Harrison Ford straddling a giant metal U-boat? It's hard to say no to Steven Spielberg's submarine when it pops up near the end of Indy's first adventure. Ok, so it never fully submerges (Indy rides the periscope all the way to shore) but this boat has cargo the others can only dream of: the Ark of the Covenant. And Nazis. Lots and lots of Nazis.
So there you have it. The best submarines you'll ever see in a cinema. Unless you see Submarine this weekend. Which I stubbornly refuse to do. Until 6.45pm.
Tags:
best submarines
das boot
die hard
film submarine
harrison ford
indiana jones
john mctiernan
raiders of the lost ark
richard ayaode
steven spielberg
submarine