| | | |
| --- | --- | --- |
| The Oscar Nominated Short Films 2011: Animated | | |
Written by Ivan Radford
Saturday, 19 February 2011 10:04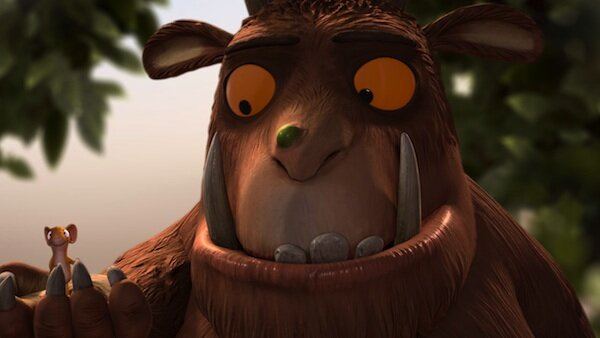 It's always the same at the Oscars and BAFTAs - everyone knows the big stuff, but nobody's seen the shorts.

If you're lucky, your local arthouse cinema will put on a showreel of all the ones that are up for awards, but more often than not, people just don't get the chance to watch the Oscar-nominated Best Animated Short Films.

And so we all end up just randomly guessing which film we think will win. And that's a shame - especially when there are cupcakes at stake for the person who gets the most predictions right (see The Oscar Nomnomnom Challenge).

Which leads us neatly to a rundown of this year's nominees for Best Animated Short Film - complete with full videos.
Day & Night (Teddy Newton)
Teddy Newton and his team serve up another brilliant little piece of Pixar animation here, with the simple trick of 2D clipping masks overlaying 3D rendered backgrounds. It may not be as good as Presto, but this silent look at polar opposites is a great reminder of why Pixar keep getting Oscar nominations year in and year out.
The Gruffalo (Jacob Schuh and Max Lang)
This adaptation of Julia Donaldson and Axel Scheffler's classic picture book was on the BBC over Christmas. It features Robbie Coltrane, John Hurt, Helena Bonham Carter, Rob Brydon and Tom Wilkinson on vocals and follows a mouse as he journeys through the forest warding off predators with tales of his imagined monster, The Gruffalo. Like the original book, it's cute, amusing and ultra-purdy to boot. (Part 2 is here).
The Lost Thing (Shaun Tan and Andrew Ruhemann)
Tim Minchin lends his distinctive twang to this story of a boy who finds a lost creature/machine/thing on an Australian beach and tries to find it a home. Of course, nobody notices it - or chooses not to. An oddly lyrical film, which winds up in a surreal burst of colour and madness. Nicely stylised, from the music right down to the boy's curiously fluffy hair. Probably the best of the lot.
Madagascar, A Journey Diary (Bastien Dubois)
A difference pace for this one. Madagascar, A Journey Diary is a travel notebook about a Western traveller who discovers the Malagasy's many rituals, drinks and traditions, culminating in the Famadihana - the turning of bones. It's all done with delicate pastels, but as captivating as the culture stuff is, it's all about the lemurs. Lemurs are awesome.
Let's Pollute (Geefwee Boedoe)
Ah, the educational films of the 60s. We all remember them. Thank goodness, then, that Geefwee Boedoe was about to satirise them using pollution. He describes it using words like "exaggerated mirror" and "serious subject". I describe it using words like "funny", "brilliant" and "only available online in French" - until yesterday when Geefwee removed all presence of it from the internet except for a couple of clips. Boo, I say! BOO!
And now having watched them all, you can officially make your random guess for Best Animated Short Film.

The Lost Thing's really good - but it could well be Pixar.
Tags: