| | | |
| --- | --- | --- |
| The Oscar Nomnomnom Challenge! | | |
Written by Ivan Radford
Sunday, 30 January 2011 16:24
Think you can predict who will win the Oscars? Well token bloke off the internet Chris Blohm says YOU KNOW NOTHING. Prove him (and me) wrong with literally the 42nd most exciting thing you could do this January: The Oscar Nomnonom Challenge!

Write down your predictions for all categories. Twitpic them (use #oscarnomnomnom) or email them to This e-mail address is being protected from spambots. You need JavaScript enabled to view it . The person who gets the most right will win cupcakes.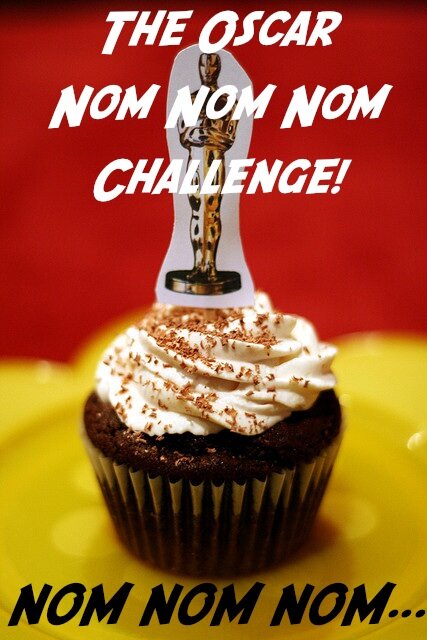 (I am obliged to admit that I stole this cupcake from someone called "freakgirl")

We have entries from 6 people. They are:
- Andrew Jones (recently escaped from Barking to compete for cupcakes)


- Chris Blohm (never goes full robo-vag)

- Robbie Collin (him off News of the World)

- Selina Pearson (resident science junkie)

- Matt Reynolds (Digital Spy's gaming genius and part-time Ron Weasley lookalike)

- Me (who once got told he looks like George Harrison by a drunk Birmingham resident)
Who will win the coveted Oscarnomnomnom cupcakes?
This bake off is about to take off. Boom.