| | | |
| --- | --- | --- |
| Titans Will Clash. Again. In January. | | |
Written by Ivan Radford
Tuesday, 22 December 2009 11:32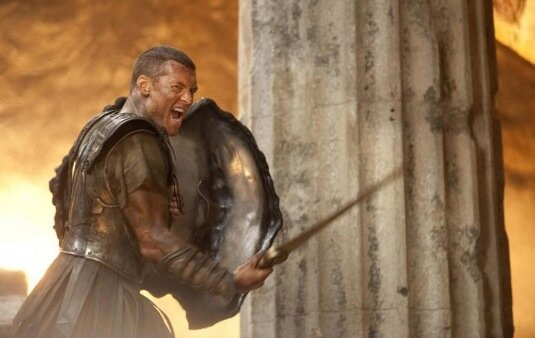 For reshoots, that is. Yes, Louis Leterrier's Clash of the Titans, having wrapped shooting, is now set to start filming all over again next January. That wouldn't normally be a problem, but then it is being released in March.

Chatting to the LA Times at an Avatar event, star Sam Worthington revealed that they would be rebooting production after Warner Bros "cut loose with some money". More Clash for our Titans, then, it seems. Especially given that they're looking at an IMAX release and may even turn it into a 3-D affair (can you spell Kraken?)

It all sounds a bit pressured ("we'll be right up against it", Sam admits) but perhaps it's a necessary thing: after all, Worthington also concedes that there were some "creaky parts that we knew were creaky and that we knew were going to be creaky going into it." So once they're fixed, it will all be gung-ho crash-bang ker-ching, right?

Sam adds: "The studio is also letting us add some gods and scenes." Oh, well that's ok then. I'm completely reassured. Clash of the Titans: now with added Gods.
Tags:
3-d
avatar
clash of the titans
gods
imax
remake
reshoot
sam worthington